aerobis aeroSling Suspension Trainer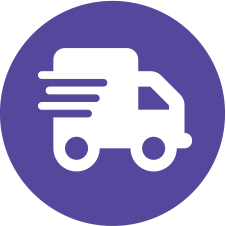 Same day shipping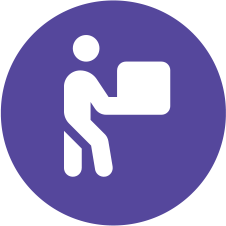 Free shipping on orders over £250

Download Product Sheet
Description
WANT TO TRY BEFORE YOU BUY?
THE AEROSLING SUSPENSION TRAINER IS ON DISPLAY IN OUR OSWESTRY SHOWROOM!
aerobis builds products that facilitate training anywhere and anytime. They are tailored for the Anywhere Athlete; for gyms, professional personal trainers and athletes at home, outdoors and wherever they may be. aerobis creates versatile, innovative suspension trainers, with quality and durability integral to their purpose.
aerobis was born in Cologne in 2009 with the development of the aeroSling. Founder, Elmar Schumacher, originally designed the sling trainer for his own training. He went on to develop and market training products for functional training, for state-of-the-art training of strength, endurance, and coordination. With aerobis training equipment, optimal results can be achieved in minimal time. Workouts can be made more efficient with the focus on movement and muscle chains, instead of isolated muscles. Each individual aerobis piece has its own focal point, whilst working in complete harmony with another for a holistic approach to training.
Product features
aeroSling® comparison
The aerosling XPE Trainer has no handle carabiners, but the handles are fixed to the main rope. Therefore, the aerosling XPE Trainer does not offer the same degree of extensibility as the other aeroSling trainers. The handles of the aerosling XPE Trainer are, like the ELITE handles, made of texturised, glass-fibre reinforced plastic (GRP) that is light, yet durable, and easy to clean. This makes the aerosling XPE Trainer a very light low-maintenance sling trainer that can be adjusted quickly. It is the perfect sling trainer for beginners, and travellers looking for light training equipment that can replace a complete gym. The aerosling XPE Trainer is ideal for coaches who don't want to miss out on the advantages of the suspended deflection pulley, yet need a sling trainer that is easy to maintain.
The aerobis aerosling XPE Trainer, with its modular design, is aimed at advanced sling training fans who need expandability. The carabiners that connect the handles to the main rope make for unmatched variability that no other sling trainer can offer. Whether you use official aeroSling accessories, like the Flex Handles, connected to the blackPack sandbag as counter weight, or you connect both carabiners to use the one-hand-mode, the aeroSling Elite Trainer offers the most diversified sling training in the world. The handle of the aeroSling Elite Trainer has integrated foot straps that can be adjusted. Simply push the handle up or down to adjust the size of the straps. The suspended deflection pulley is the same as that of the aerobis aerosling XPE Trainer - a roller-bearing pulley.
The aerosling Elite Trainer + Wall Mount contains the ball-bearing deflection pulley that is significantly smoother and, therefore, more instable. The handles are made of aluminium and coated with plastic for optimal grip. With its high-quality accessories, the aerosling Elite Trainer + Wall Mount is the best sling trainer aerobis has ever built. It is mainly aimed at advanced sling training enthusiasts and PTs.
The sling trainer concept
A aerobis aeroSling Pulley Trainer is a training tool for bodyweight training that helps you optimally adjust your training resistance, i.e. your bodyweight, in every exercise. To illustrate this principle think of a rowing movement. You pull your body up until your chest is at the same height as your hold point. The more horizontal you position yourself, the bigger the portion of bodyweight you have to lift in every repetition. With a aerobis aeroSling Pulley Trainer you can choose the angle of your position inch-perfectly, so you always have the right training resistance for your workout. This principle can be applied to every sling trainer exercise.
aerobis aeroSling Pulley Trainer means unstable training with your own bodyweight. You train full movement sequences and muscle groups in order to improve not only strength but coordination. Deflection pulley sling trainers extend this form of training significantly with alternating and rotating exercises. Suspension training is the all-rounder of training forms, and the ideal basis for your fitness training.
The mobile gym
aerosling trainers offer versatile and effective training, ranging from full body workouts to isolation exercises. All you need is a suspension point and your own bodyweight. With a aerosling trainer you always have a complete gym at hand. At only 450g, the XPE fits in any hand luggage. No other dynamic sling trainer can undercut this weight. So, there are no more excuses whilst travelling. Why you should interrupt your training when you are on the move? Even in the hotel room you can work out. Just put the door anchor on top of the room door and get started.
Effective full body training with the sling trainer
Sling training doesn't train isolated muscles individually, but several muscles in combination. This is not only closer to real-life demands, but also more effective. You don't simply train more structures at the same time, you also improve inter- and intra-muscular coordination. The instability of the straps requires your deeper-lying musculature to work harder to keep a steady position. This improves the interplay of muscle groups, offering a more efficient workout and a significant boost in body perception. A hugely positive side effect is that you burn more calories in short workouts of 30 to 45 minutes than when training isolated muscles.
Dynamic sling training with a pulley
Even though training with a sling trainer is versatile and effective, common sling trainers have a marked disadvantage; both straps are fixed at the same anchor point and have to be at the same length all the time. This restricts the number of possible exercises and won't allow alternating exercises. The pulley offers rotational exercises, where the main rope shifts from one side to the other, in what we call the Power Pull. The grip knot provides a super-fast rope length adjustment, for instance if you want to start with your leg workout after finishing your upper body exercises.
Full range of motion
The main rope of aeroSling® trainers, to which the handles are connected, can run over the deflection pulley with its full length. This has two advantages: first, the athlete has to actively counter the instability which increases the coordinative aspect of the training. Secondly, this allows for whole range of additional exercises that enable you to move arms or legs independently of each other. Alternating and rotating movements expand sling training with dynamic exercises that static sling trainers can't offer.
Highest quality
aeroSling® trainers are premium-quality training products for athletes with the highest demands. Only high-quality training tools can guarantee long-term fun during training and, thus, success. Suspension trainers by aeroSling® are used to tough conditions, and can be used in any wind and weather. The maximum training load of 200kg is significantly higher than market standards.
Maximum safety
The aeroSling® complies with the same quality standards as all other aerobis products. Its components originate from mountaineering and climbing sports, and each part withstands extreme loads. It is light, yet durable, and easy to clean.
Specification
Dynamic training for strength and coordination
Central pulley offers a wide range of motion and variety of exercises
Increased instability makes every movement more challenging and workouts more effective
Extremely compact, light and can be used almost anywhere.
aeroSling® components are secure, reliable and durable
High quality comfort handles and adjustable foot loops
GRP handles on the aerosling XPE Trainer and aeroSling Elite Trainer
Aluminium handles on the aerosling Elite Trainer + Wall Mount
Online DVD with introduction video, training plans and real time workouts
Includes anchor sling with door anchor, practical mesh bag, exercise poster and manual
Weight: 0.75kg
Maximum load: 200kg
Slide bearing pulley
GRP handles
Grip carabiner
Warranty: 1 year