aerobis Fitness Mat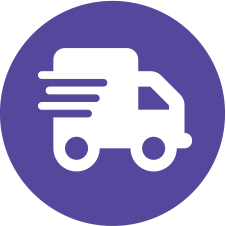 Same day shipping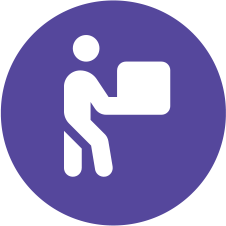 Free shipping on orders over £250
Description
aerobis builds products that facilitate training anywhere and anytime. They are tailored for the Anywhere Athlete; for gyms, professional personal trainers and athletes at home, outdoors and wherever they may be. aerobis creates versatile, innovative mobile training devices, with quality and durability integral to their purpose.
aerobis was born in Cologne in 2009 with the development of the aeroSling. Founder, Elmar Schumacher, originally designed the sling trainer for his own training. He went on to develop and market training products for functional training, for state-of-the-art training of strength, endurance, and coordination. With aerobis training equipment, optimal results can be achieved in minimal time. Workouts can be made more efficient with the focus on movement and muscle chains, instead of isolated muscles. Each individual aerobis piece has its own focal point, whilst working in complete harmony with another for a holistic approach to training.
Product features
Perfect for balance and coordination exercises
The aerobis Fitness Mat is ideal for yoga and pilates exercises and, due to its 6mm thickness, can support you in your entire balance and coordination training. The low stretch of the material and its perfect friction properties offer the best prerequisite for all training movements that rely on a firm grip under your feet. This also makes the Fitness Mat the ideal surface for your aerosling training.
Ultra light TPE for more grip during fitness, yoga and pilates
Both the bottom and top of the mat are nubbed, which makes it extra slip-resistant. The matt's upper side grip offers the finest support, and determines how well hands and feet adhere to the mat without slipping. This allows demanding training poses to be held for longer periods of time. Since the aerobis Fitness Mat is made of open-pored TPE, it has exceptional non-slip grip. Due to the dense cell structure of the TPE, the mat barely absorbs moisture, so you can work harder without sweat affecting your performance.
Innovative 3-layer manufacturing only at aerobis
Most sports and yoga mats consist of one or two layers, which flex when performing exercises and stretch the rubberised texture. A correct workout is, therefore, made much more difficult. In bodyweight training, yoga and pilates, stability and firm contact with the ground is essential, which is why aerobis has incorporated an intermediate layer of textile mesh into its mat to prevent it from stretching. Despite the additional layer, all the advantages of a quality fitness mat remain. It is lightweight, thin and tear-resistant, yet remains secure, without stretching when you shift your weight or change positions. Innovative, abrasion-resistant distance markings in 10cm increments can be found on the Fitness Mat. These allow you to better tune posture poses and alignment movements.
Specification
Dimensions: 183 x 61 x 0.6 cm
Warranty: 2 years
6mm thick non-slip mat for fitness, yoga and pilates
Perfect cushioning properties
Made of high-quality, odourless TPE for superb grip in balance work
Low flexibility of material for stability and reduced risk of injury
Pollutant-tested for harmful substances
Comfortable on the skin
High quality materials for longevity
No stretching due to 3-layer innovation
Lightweight and easy to transport
Durable lasered (not printed) distance markings in 10cm increments in both directions
Free of latex and PVC, so suitable for latex allergy sufferers
Nub profile provides even more grip, even during sling training
Certified safety
Made in China