aerobis revvll Rail Adjust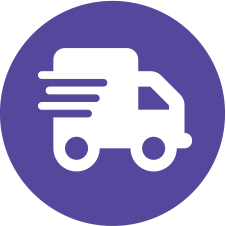 Same day shipping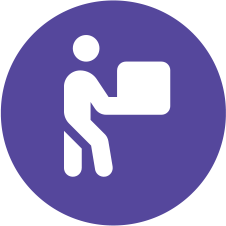 Free shipping

Download Product Sheet
Description
WANT TO TRY BEFORE YOU BUY?
THE AEROBIS RAIL ADJUST IS ON DISPLAY IN OUR OSWESTRY SHOWROOM!
aerobis builds products that facilitate training anywhere and anytime. They are tailored for the Anywhere Athlete; for gyms, professional personal trainers and athletes at home, outdoors and wherever they may be. aerobis creates versatile, innovative mobile training devices, with quality and durability integral to their purpose.
aerobis was born in Cologne in 2009 with the development of the aeroSling. Founder, Elmar Schumacher, originally designed the sling trainer for his own training. He went on to develop and market training products for functional training, for state-of-the-art training of strength, endurance, and coordination. With aerobis training equipment, optimal results can be achieved in minimal time. Workouts can be made more efficient with the focus on movement and muscle chains, instead of isolated muscles. Each individual aerobis piece has its own focal point, whilst working in complete harmony with another for a holistic approach to training.
Product features
The ultimate wall mount for rope trainers
The aerobis Rail Adjust is designed to give you a stable and versatile workout. With the Rail Adjust you can make your workout with the revvll ONE or PRO extremely flexible. The height-adjustable wall mount is ideal for securely attaching pulling and rope training equipment while offering you a wide variety of exercise options.
Intuitive height adjustment: easy and fast handling
With the Rail Adjust's easy-to-use height adjustment, you can flexibly attach your fitness equipment to different heights, switching between suspension heights in a snap. In doing so, individual height adjustment is possible up to a total length of 175 cm. Although the Rail Adjust is firmly attached, it still allows you optimal freedom of movement at all levels. A varied workout with pulling, pushing and rotating movements is the way nothing more!
Easy installation
Due to its compact dimensions, the Rail Adjust can be smoothly integrated into almost any training area. The Rail Adjust is a total of 195 cm long, weighs 6 kg and is installed about 30 cm above the floor. It is easy to assemble and guarantees you a safe and stable workout. Delivery includes dowels and screws for installation in non-cracked concrete, so you can get started with your workout as soon as possible.
Installation height approximately 30 cm above the ground
Stainless steel bar: 30 mm width & 196 cm length
1x clasp: 74 mm width
1x clasp to beginning hole: 55 mm width
Total width of braces plus bar: 30+74+74 mm = 178 mm
Dowels & screws for concrete are included: 10 mm drill bit
Product weight: 6 kg
10 convincing reasons for the aerobis Rail Adjust
Safe workout with no risk of injury: With the aerobis Rail Adjust, you can safely attach your rope trainers and go all out in your workout
Any height setting: With the Rail Adjust, you determine your own optimal exercise height. The ideal height can be freely determined in 5 cm steps over a length of 175 cm.
Easy assembly:The assembly of the Rail Adjust is simple. All screws and dowels for mounting in concrete, are integrated in the delivery and the wall mounting is mounted quickly.
Compact: With a total length of 195 cm and a width of 30 mm, the Rail Adjust is very compact and does not require much space. This allows it to be effortlessly integrated into various training areas.
No more changeover breaks: The height can be adjusted very quickly with the Rail Adjust, so no time-consuming changeover breaks are necessary. You can fully focus on your workout.
Multipurpose training objectives: The adjustable height allows the targeted training of different muscle groups. This way the aerobis Rail Adjust offers you an effective full-body workout.
Flexibility: Even though the Rail Adjust from aerobis is securely mounted, it still gives you tremendous freedom of movement during your workout. You can thus freely perform push, pull and rotational movements while completely adapting your workout to your needs.
Easy to use: The practical wall mount is easy to use and adjust, so there are no complications during your workout. You can mount the Rail Adjust on the wall or on the verso360 Tower
Specification
Fastest height adjustment for revvll rope trainers
Double bearing suspension allows movement in any exercise direction
For effective pulling, pushing, and rotating exercises
Can be integrated into virtually any training area
Adjustable height in 5 cm increments with fixation screw
Professional: revvll ONE and PRO securely mounted
Incl. dowels and screws for concrete
Made of stainless steel. Total length: 195 cm, weight: 6 kg
Made in Germany
Warranty - 2 Years