Atlantic Sauna Outdoor Traditional Hanko 3 Person
0% Interest free credit - Spread your payments over 6, 9, 12 & 24 months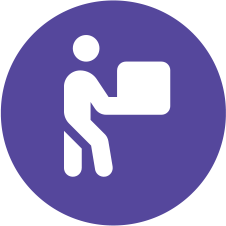 Free shipping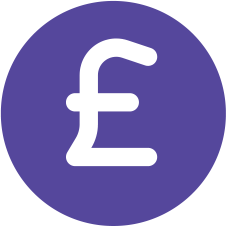 Price match guarantee
Description
Atlantic Saunas offers beautifully crafted authentic Finnish saunas for your home. Atlantic founders have a decade of experience, and a burning passion for physical and mental well-being. Based on the north coast of Ireland near the ever-inviting North Atlantic Ocean, the company closely observed the developing role of hot and cold therapy in health and wellness, and was naturally drawn to heat therapy in the form of sauna relaxation.
Using only sustainably sourced 100% Canadian hemlock wood, Atlantic produces compact, yet superbly comfortable traditional saunas in which the heat can be adjusted with the turn of a switch, the humidity with a splash of water on the lava stones and essential oils added for calming aromas. This bespoke experience offers enormous health benefits, including pain and stress relief, improved cardiovascular health and enhanced mood.
Product features
The history of the traditional sauna dates back an impressive 10,000 years, and its culture is an integral part of Finnish life. For many Finns, the sauna is a place to disconnect; a means to be silent, still and spiritual. The traditional sauna is typically heated to between 70oC and 110oC, and becomes a hot and humid paradise. Water is poured onto heated stones to create the distinctive löyly, or atmosphere, of a traditional steam sauna. This atmosphere can be as humid or as dry as the bather desires, though typically it is kept to around 5% to 15%. Aromatherapy can also be used as part of a traditional sauna session, with additional scents and oils that have been added to the water. Users of the traditional Finnish sauna will typically stay in the sauna room for up to 30 minutes, after which time they may choose to get out and take a cold shower or 'plunge' (complete submersion in cold water) before repeating the process as many times as desired. This cycle of sauna and plunge is used to improve circulation and muscle function, stimulate the immune system, and also release endorphins.
Infrared (IR) saunas are not considered to be true saunas by most Finnish sauna societies as they do not use heated air. They were created to meet the demand for saunas in the US, where a combination of insufficient power supplies and strict flue regulations make it extremely difficult to install a traditional wood-burning sauna (US appliances run on 110 volts, UK appliances on 220 volts and European ones on around 400 volts). The heat of an infrared sauna is usually kept between 50oC and 60oC, with no humidity unless a separate steam generator is added. The result of this is much longer, milder, and usually drier heating sessions compared to what you would experience in a traditional sauna.
Both infrared and traditional saunas offer established clinical benefits for cardiovascular disease, rheumatoid diseases, chronic fatigue and pain. They both have positive influence on exercise performance, skin moisture barrier properties, and muscle recovery. However, due to the distinct arrangement of heat and humidity, only the traditional sauna provides protection against memory diseases such as dementia and Alzheimer's, risk of pneumonia, arterial stiffness and respiratory disease. Traditional saunas have been found to offer psychological and lifestyle advantages that have been unmatched by other sauna types. In a global sauna survey, relaxation and stress reduction, mental health improvement, socialisation, and enhanced sleep were the primary reasons most people chose to bathe in a traditional sauna. With the intermittant cold plunge, pleasant feelings of dissociation and relaxation are evoked from a strong rush of endorphins.
Infrared saunas will always be cheaper than traditional ones and, though this is an appealing factor, it is likely that the mass-produced materials used in their construction will have been unethically sourced. Traditional sauna companies use properly heat and moisture treated woods, usually from Finland, where laws and regulations are stringent and the highest standards are assured. Traditional saunas require expert knowledge on design, build, insulation and ventilation, whereas infrared saunas tend to come flat-packed and ready to be assembled, with no need for specialised knowledge or skill. Worthy of note is that the majority of commercial saunas in hotels and spas are traditional, as opposed to infrared, for the aforementioned advantages.
Specification
Dimensions:1530mm x 1100mm x 2300mm / 1890mm x 1460mm x 2300mm with eave
Capacity: 3 people
Power: 4.5KW Stove - requires 4mm cable connection by an electrician
Wood material: Canadian Hemlock and WPC
Warranty: 1 year
0% Interest free credit - Spread your payments over 6, 9, 12 & 24 months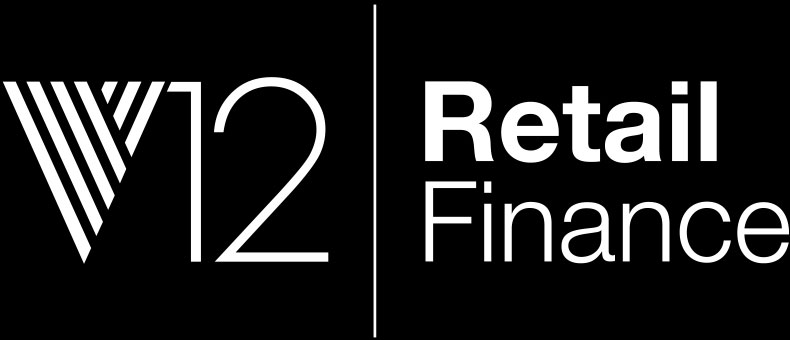 Your new home gym is just a few simple clicks away
Whether you're after a brand new treadmill, a complete home gym or wellness products we've got a range of payment options to help you spread the cost. Spend between £280 and £15,000 on any items with us (even discounted items) and you can apply for 0% finance. It only takes minutes and all that is required is a 10% deposit.
0% Interest free credit - Spread your payments over 6, 9, 12 & 24 months, minimum purchase price £280.
Please click on a question below to expand:
Our online application form typically takes less than 3 minutes to complete, you can also apply instore or speak to our sales team. Your application is then instantly sent to the finance company and they will typically respond with their decision in around 10 seconds. Some applications may take longer to process. If for any reason we can't give you an instant decision you will be notified on screen as part of the application process and also by e-mail, with a follow up e-mail as soon as a decision is confirmed.
Must be over the age of 18
You, or your partner is in permanent paid employment (over 16 hours per week), retired (receiving a pension), in receipt of a disability benefit or self-employed
Has been resident in the UK for at least 3 years and will continue their residency in the UK
Has a debit or credit card in their name and registered to their address (you'll need this to match the address used to complete the identity verification)
You must have a UK bank account capable of accepting Direct Debits
Has a Bank or Building Society current account (you'll need this to complete the direct debit instruction)
You have the right under section 66A of the Consumer Credit Act 1974 to withdraw from the agreement without giving any reason before the end of 14 days (beginning with the day after the day on which the agreement is made or, if later, the date on which we will tell you that we have signed the agreement). If you wish to withdraw you must give the finance company notice in writing or by telephone or email. The name of your finance company will be clearly shown on your credit agreement (see contact details below). Please note that if you do give notice of withdrawal, you must repay the full amount of the credit without delay and in any event by no later than 30 days after giving notice of withdrawal. If you want to settle the loan after the 14 day cooling off period, you may do so but you will also have to pay interest accrued from the date the agreement was made until the date you repay it. If you wish to pay by debit card please telephone the finance company. If you wish to pay by cheque please send it by first class post to the finance company. Please allow 10 working days from the day you post the cheque to allow time to process the payment.
V12 Retail Finance Limited
20 Neptune Court
Vanguard Way
Cardiff
CF24 5PJ
Tel: 02920 468912
Email: operations@v12finance.com
Yes. A credit check forms part of the automated decision making process and is part of a responsible lending policy.
Yes. You must have a UK bank account capable of accepting Direct Debits.
Yes, a minimum 10% deposit is required, if you wish to you can pay up to a maximum deposit of 50%.
Your monthly repayments are collected by Direct Debit.
You have the right to repay all or part of the credit early at any time - you should contact V12 Finance for details by phone, e-mail or letter at the following:
V12 Retail Finance Limited
20 Neptune Court
Vanguard Way
Cardiff
CF24 5PJ
Tel: 02920 468912
Email: operations@v12finance.com
The total cost of the loan is shown clearly on the finance agreement.
If you fail to pay any amount you owe under the Credit Agreement by the date it is due, the finance company may charge you interest on that amount, they may also levy additional fees - details of these can be found in your copy of the credit agreement which is available to you as part of the application process and also supplied to you as part of the welcome pack you will receive following acceptance of finance.
The first payment is typically due 30 days following the date of delivery of your order.
The APR is shown clearly on the credit summary (in the top right hand corner of the screen) throughout the credit application process. It is also shown clearly on the credit agreement itself. The APR for Interest free credit is 0%.
To apply for one of our credit options you must meet the following criteria:
Over 18 years of age
A UK resident with at least 3 years continual address history
Be in full time employment, unless retired, or unemployed with a spouse in full time employment
Have a UK bank account capable of accepting Direct Debits
The goods must be delivered to your home address (submitted on your application)