Bowflex 25 Folding Treadmill (10" Touch Screen)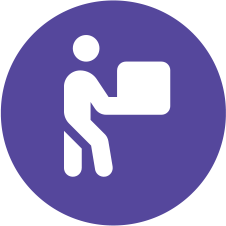 Free shipping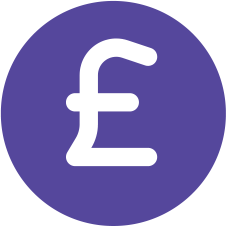 Price match guarantee

Download Product Sheet
Description
It all began in 1986. While others were building expensive, conventional weight machines for gyms, Bowflex were developing an innovative way to bring gym-quality results into the home. As it turns out, people really liked that idea. No gym membership, no waiting for equipment, no judgment. Just you, a goal, and a convenient solution sitting in the next room that guaranteed results.
But they didn't stop there. Instead of following trends, Bowflex continued to develop breakthrough solutions, expanding beyond the home gym to include innovative cardio and strength products to fit every need. All told, they've dedicated over 30 years to designing smarter, faster, and more effective ways to get results in the comfort of your own home — and they're just getting started. That's why Bowflex remains the gold standard, and the most dependable name in home fitness.
The Bowflex Treadmill 25 is a standout machine that truly delivers on all fronts. Performance-wise, the 56 x 152 cm running path provides plenty of room for exercisers, with -5% to 15% motorised decline/incline for extra intensity and Comfort Tech™ deck cushioning for a softer landing. Unlock the full workout potential of the Treadmill 25 with a JRNY™ membership. This Personalised Coaching Experience assesses your fitness level, creates daily adaptive workouts that automatically adjust as you improve over time, gives access to a full library of trainer-led videos, allows you to explore over 50 real-world routes from home, and provides dynamic virtual voice-coaching and feedback that guides you through your workouts – all from the 10" built-in touchscreen.
Listen to curated playlists and view your workout metrics and rewards directly from the touchscreen or from your smart phone or tablet by downloading the JRNY™ app. (JRNY™ membership required – free 2-month trial on sign-up). The Treadmill 25 also connects with Zwift on your phone, tablet or smart TV, meaning you can enjoy community-led runs that motivate you past every mile marker. What's more, you can catch up with your favourite shows and movies from your Netflix, Disney+ and Amazon Prime Video accounts on the HD screen while you work out. (Streaming service provider subscriptions not included.
WiFi connection and JRNY™ membership required to access streaming service provider apps on console). For extra motivation, Bluetooth® speakers surround you with sound, and the slim, comfortable Bluetooth® enabled heart rate armband included continuously monitors your heart rate to help you stay within your target zone. Featuring SoftDrop™ folding, the treadmill folds easily for storage thanks to the safety button release. Other integrated features include an accessory tray, built-in media shelf, water bottle holder, transport wheels, unlimited user profiles and a USB charging port.
Product features
Power Method: Mains Electricity
Tablet Holder: Yes
Folding: Yes
Maximum User Weight (kg): 181.00 (Kg)
Product Dimensions (LxWxH): 216cm x 100.50cm x 178cm
Box Dimensions (LxWxH): 226.70cm x 88.90cm x 47.60cm
App Integration: JRNY, KinoMap, Zwift
Bluetooth: Yes
Heart Rate Monitoring: Bluetooth, In-Built Sensors
Built-In Programmes: JRNY™ membership available for a Personalised Coaching Experience
Folded Dimensions (LxWxH): 113cm x 100.50cm x 178cm
Specification
Top Speed: 20 kph
Decline/Incline: -5% to 15%
Running Area: 56 x 152 cm
Cushioning System: Comfort Tech™ deck cushioning
HD Touchscreen: 10" console (WiFi connection required); adjustable angle
JRNY™ Compatible: A personalised fitness experience that includes dynamic coaching, trainer-led video, fitness tracking, rewards and more (limited number of workouts available with a free subscription. Unlock JRNY's full potential with a subscription). JRNY mobile app requires Apple iOS 14.0 or later / Android 7.1 or later.
Streaming Entertainment: Access Netflix, Amazon Prime Video and Disney+ accounts on the HD touchscreen. (Streaming service provider subscriptions not included. JRNY™ membership required to access streaming service provider apps on console).
Heart Rate Monitoring: Bluetooth® enabled heart rate armband included.
Warranty: Home & Light Commercial Use: Home Use: 2 years parts & labour. 10 years on motor. Light Commercial: 2 years frame/motor, 1 year parts & labour for non-fee paying gyms & environments only, < 3hrs/day use - A light Commercial environment is defined as being a Personal Training Studio, a Rehabilitation Centre, a Corporate Gym or similar with less than 3 hours use per day. This does not include environments that have fee paying members.