Centr Multi-Adjustable Flat, Incline, Decline Workout Bench
Contact us for a quotation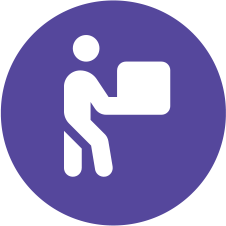 Free shipping on orders over £250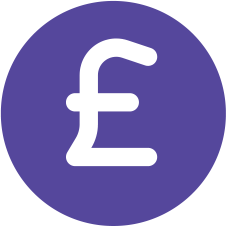 Price match guarantee
Description
This multi-functional workout bench is the perfect complement to any home gym set-up. Designed with versatility in mind, this workout bench has a ladder-style 7-position back pad adjustment, from -15° decline to 75° incline-, 4-position seat adjustment, from 0° - 30°, and a one-of-a-kind 4-position mid-back rest. That means you only need one bench to conduct everything from dumbbell exercises to cable machine functional workouts. Quickly adjust the mid-back pad with a remote handle adjustment to get into a new position and enjoy an efficient dumbbell and barbell workout. The Centr Multi-Adjustable Workout Bench also comes with access to customized workout programs on the Centr app.
Product features
This workout bench is built to last with its heavy-duty upholstered pads for comfort and a steel, single-welded frame for durability The Centr Multi-Adjustable Workout Bench (previously Inspire Fitness FID5) is built on 20+ years of quality craftsmanship from the team at Inspire Fitness.
This Centr Bench includes a 3 month digital membership ($59.99 value) to the Centr app where you can train with Chris Hemsworth's team of experts while unlocking the power of your new equipment through customized workout programs. Centr is your go-to source for total well-being with limitless ways to fuel your movement, meals, and mind.
Centr Membership
Use your equipment with Centr to get personalized coaching from Chris Hemsworth's team of experts. Your equipment purchase includes a complimentary 3-month digital membership ($59.99 in subscription savings) that can be used on any device and syncs with your favorite wearable to track your progress. Centr coaching comes with limitless ways to improve your total well-being with fitness training, nutrition advice, and mindfulness tools from Centr's top experts
Specification
Frame - Heavy-duty steel, matte black textured powder coat paint finish
Back Pad - Easy to use ladder style, 7-position back pad adjustments: -15° decline, 0° flat, 15°, 30°, 45°, 60° and 75° incline angles with traction grip handles.
Seat Pad - 4-position pull pin style seat pad adjustments, 0°, 10°, 20° and 30°
Transport Wheels - Easy grab front transport handle and heavy-duty transport wheels
Upholstered Pads - Extra heavy duty, thick upholstered pads provide comfort and stability
Weight Capacity - 500 lb
Dimensions: 55.6" L x 26.8" W x 44.6" Max (17.8" when flat)
Weight - 67.5 lb / 30.6 kg