Concept2 SkiErg With Stand
Contact us for a quotation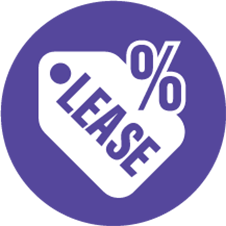 Commercial leasing - Find out more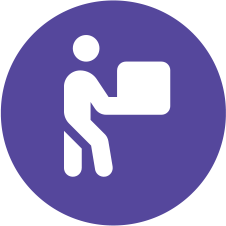 Free shipping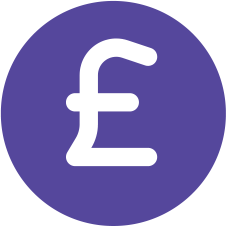 Price match guarantee
Description
Concept2 offers world class rowing products that help you get fit, stay fit and win your race. With a product line that includes oars, the indoor rower, the SkiErg and more recently the BikeErg, the company is dedicated to its mission to provide the most innovative products and programmes to the fitness industry.
The company was born in 1976 in the back of a bread truck when Dick and Pete Dreissigacker, fresh from Olympic training, started making composite racing oars. Concept2 oars have since gone on to become the oar of choice among the world's rowers. In 1981, Dick and Pete created the Concept2 Indoor Rower, which swiftly became the best-selling rowing machine in the world. Now, several models later, it is used daily by Olympic athletes, cardiac rehab patients, home enthusiasts and every calibre of rower in between. Choosing Concept2 is investing in a legacy of excellence.
The Concept2 SkiErg makes the sport of Nordic skiing available to everyone. Long recognised as delivering one of the toughest workouts around, Nordic skiing develops both strength and endurance and exercises the legs as well as the arms and core. The SkiErg can be used for both double pole and classic alternating arm technique.
The SkiErg uses the same flywheel resistance and electronic monitoring systems as the Concept2 Indoor Rower, the proven choice of rowing athletes around the world since 1981, so you can rest assured that the machine is made to last. As well as being durable and well built, the SkiErg is sophisticated too, with an advanced monitor that provides immediate, accurate performance data.
Whether you're an elite cross-country skier looking to improve your poling power, a weekend enthusiast wanting to get into shape for the ski season, or just someone looking for a great workout, the SkiErg will help you achieve your goals.
Performance PM5 Monitor
The Performance Monitor is what sets the Concept2 SkiErg apart from other cross-country training devices. Sophisticated yet easy to use, it allows you to accurately assess your output, monitor your progress, and compare your scores with others. Each SkiErg comes with our most advanced Performance Monitor, the PM5.
The SkiErg can be either mounted on a wall or used with the optional floor stand. Wall mounting provides the most compact option, whilst the floor stand, with its anti-skid deck and castor wheels, provides an all-in-one solution that makes the SkiErg mobile. The SkiErg is easy to assemble, and comes with all the tools you'll need to do the job.
Flywheel and damper
The SkiErg responds to your effort on every pull, so you are in full control of your exertion and resistance at all times. The spiral damper allows you to quickly adjust the airflow to the flywheel, so you can change the feel of the pull to suit your preference. Whether you want your workout to feel like you're on flat terrain or an uphill climb, the SkiErg will respond to your needs.
Ergonomic strapless handles
The SkiErg's ergonomic, strapless handles make for a comfortable, secure grip. They won't absorb sweat, so they stay dry in high-use settings. They are also suitable for all hand sizes as they require no adjustment.
Durable construction and easy maintenance
Concept2 equipment is renowned for its durability and construction. Tough and built to last, SkiErg machines withstand rigorous use in Nordic ski centres, living rooms, health clubs and military bases around the world. They are easy to care for, so you can focus on using your investment, not maintaining it.
Product features
Strength and endurance for the legs, arms and core.
Uses the same flywheel resistance and electronic monitoring systems as the Concept2 indoor rower
PM5 performance monitor accurately assesses output, monitors progress and compares scores
Bluetooth and ANT+ wireless connectivity
Can be freestanding or wall-mounted
Spiral damper allows easy adjustment of airflow to the flywheel
Flywheel minimises noise and maximises smoothness
Smooth and responsive high strength drive cords
Ergonomic strapless handles
Easy assembly
User manual, PM5 quick start guide, tools and illustrated assembly instructions included
Heart rate monitoring equipment optional extras
2 year parts warranty
Specification
Frame: aluminium powder-coat black finish
Power: two D cell batteries. SkiErg provides operating power when the machine is in use.
Space requirements:
Wall mounted:
Width at bottom: 48.3cm (19 inches)
Width at top: 52cm (20.5 inches)
Depth: 40.6cm (16 inches)
Height: 216cm (85 inches)
Mounted on floor stand: 60 x 127 x 216 cm (23.5 x 50 x 85 inches)
Machine weight: 21kg (46lbs)
Floor stand: 16kg (35lbs)
Shipping dimensions: 54 x 49 x 125 cm (21 x 19 x 49 inches)
Floor stand: 13 x 66 x 135 cm (5 x 26 x 53 inches)
Shipping weight: 28kg (61lbs)
Floor stand: 18kg (38lbs)
Commercial leasing
Benefits
Fixed rates for the duration of agreement
Major tax benefits - each payment Is 100% tax deductible
The equipment can be earning your next payment from day one
No need to have bank loans, overdrafts or pay cash
Fast application turnaround
Spread the cost of your equipment purchase
Protect existing lines of credit and preserve cash flow for business growth