Essential Track - Brick Red
Contact us for a quotation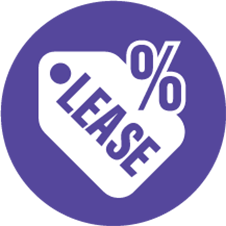 Commercial leasing - Find out more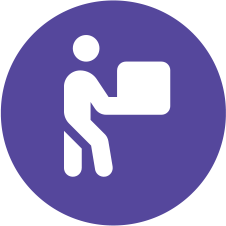 Free shipping on orders over £250

Download Product Sheet
Description
2 YEAR GUARANTEE ON ALL ESSENTIAL TRACKS!
TRACKZ turfs create vibrant, dedicated fitness zones that your members will instinctively be drawn to. The visual impact on your gym and outdoor training area can be transformational, and the training opportunities exhilarating. For versatility and power in sprinting, prowler sled training, push and pull exercises, tyre flipping and bear crawls, TRACKZ products are unrivalled in their capacity to promote supreme functional workouts.
With a range of stunning colour choices and customisation options, TRACKZ artificial turf is perfect for CrossFit training and power fitness. The artificial grass is put through its paces in a series of extensive tests to guarantee safety and durability. The combination of a short fibre and extreme high density makes it a wear-resistant wow investment.
Coloured turf tracks can define functional training zones and define who you are. With the appropriate equipment for your programmes and classes, the right colour choice and some exclusive extras, such as bespoke branding and graphics, you can take your gym to its pinnacle.
Optimised to withstand even the harshest of conditions, TRACKZ turfs offer a variety of surfaces to suit your training. Manufactured in Europe to the very highest quality, these multi-layered, flexible tracks always exceed client expectations. The high density and large number of stitches per m2 provide unparalleled comfort for athletes. Durability makes TRACKZ the perfect choice for performance zones in gyms, PT studios, health clubs and CrossFit boxes.
TRACKZ turf is 100% machine made from just one piece, without the use of glue or cutting, then undergoes manual quality control. It is extremely high-density, made up of over 80,000 UV resistant polyethylene fibres, with a flexible backing to be used in combination with recycled rubber or foam solution as sublayer. Leading-edge technology obtains the best level of resistance for exercises involving frictional forces, maximum thrust and heavy weights.
With a maximum pile height of 16 mm and weight of 2.600 g per m2, TRACKZ offers a perfect balance between outstanding impact resistance and ease of maintenance and installation. This high-dense artificial turf does not compromise on quality or versatility. Intensified resistance to UV rays makes TRACKZ the ideal artificial grass for facilities exposed to direct sunlight. It does not matter if your turf is installed next to a window or directly under the sun's rays, you can enjoy vibrant colours without having to worry about fading or discolouration.
Customisation
With 16 colours, varied designs, functional markings, and the option to add your company logo, customisation choices are endless. TRACKZ is committed to delivering cost-effective, high quality products built to your specifications, whilst providing fantastic customer service.
Essential Range
The Essential Range comes with tufted line markings, start and numbers. The markings are not painted or laid in. These are machine-tufted white fibres, which is the best option for keeping your track in fantastic shape. The markings are in white yarn and the base colour can be decided by you.
Installation
We recommend applying the turf to a clean and flat floor. If your floor is uneven, ensure that it is levelled first, as any irregularity can be seen in the track after installation. All of our sprint tracks are latex backed and we recommend using either double sided tape or adhesive when fitting.
Product features
Versatility and power in sprinting and sled work
Precision manufactured in Europe to the highest quality
Unparalleled comfort and durability
Made from just one piece, without the use of glue or cutting
Extremely high-density, made up of over 80,000 polyethylene fibres
Ideal for performance zones in gyms and PT studios
Manually quality controlled
Flexible backing to be used with recycled rubber or foam solution as sublayer
Outstanding impact resistance
Maximum pile height of 16 mm
Weight of 2.600 g per m2
Easy maintenance and installation
Intensified resistance to UV rays
Varied designs, colour options and functional markings
Option to add company logo
Machine-tufted white line markings, start and numbers
Essential track colours: moss green, black, anthracite, blue and brick red
Specification
Available dimensions:
Width: 1.330 mm Length: 10.000mm
Width: 2.000 mm Length: 10.000mm
Technical specifications:
Pile height: 15 mm (±5%)
Pile weight: 1.850gr/m2 (±10%)
Gauge: GAUGE 1/7" tufting
Stitches: M² 81.900 m² (±10%)
Pile material: 100% polyethyleen
Dtex: Dtex 5.500 Dtex (±5%)
Manufacturing method: Tufted
Backing: Polypropylene (Reinforced backing with fleece)
UV Stability: 100 KLY
Warranty: 2 years
Finishing:
Composition: polyurethane
Type: scraper application
Optional foam finishing:
Foam height: 6mm (±10%) / 12mm (±10%)
Foam weight: 2.000 gr/m² (±10%) / 4.000 gr/m² (±10%)
Total weight: 4.665 gr/m² (±10%) / 6.665 gr/m² (±10%)
Commercial leasing
Benefits
Fixed rates for the duration of agreement
Major tax benefits - each payment Is 100% tax deductible
The equipment can be earning your next payment from day one
No need to have bank loans, overdrafts or pay cash
Fast application turnaround
Spread the cost of your equipment purchase
Protect existing lines of credit and preserve cash flow for business growth