Aviron Impact Series Rower
0% Interest free credit - Spread your payments over 12 or 24 months

Download Product Sheet
Description
Aviron is a dynamic, Canadian-based company that is truly passionate about making fitness more sociable and motivational. Like many of us, the experts at Aviron struggled to train for long enough, feeling that working out was generally monotonous and solitary. This spurred them on to transform rowing into a connected and immersive experience.
Alongside i3 International Inc., their sister company, team Aviron has developed and create some of the world's most advanced technology for the fitness world. Since 1987, i3 has grown from a family-run business into a global brand, with over 160 employees, leading in design, manufacturing, and supply of digital video solutions.With their innovative resistance system, state-of-the art graphics and performance tracking, Aviron rowers far exceed the needs of home and commercial gyms to offer inspirational workouts and exhilarating competition with friends.
Another rowing machine you may be interested in is the Aviron Tough Series Rower. The 2.5m x 1m Floor Protection Mat would be an excellent addition to your rower. It would provide the rower with a non-slip surface as well as protection and support from movement.
EAN: 7427266911575
Product features
Innovative dual air and magnetic resistance system: The gradual resistance delivered by the air system mimics the feeling of rowing through water, whilst the resistance delivered by the magnetic system provides exceptionally strong and smooth torque that can be adjusted on the fly.
Space saving design: Storing is simple and easy through a patented folding structure and 4 wheels.
Premium construction: Advanced structural design makes it lightweight yet strong.
Having undergone over 1 million testing cycles at peak force, maximum durability and reliability are assured.
Easy resistance adjustment: The dual resistance system can be easily adjusted during a challenge by using the touchscreen or external buttons to help you increase output, close the gap or extend your lead.
Whisper poly V-belt: The industrial strength belt requires no ongoing maintenance and operates quieter than traditional chain belts.
Innovative adjustable foot pad: 4-way adjustable foot pads allow you to modify them to comfortably fit your feet.
Ergonomic seat: Aviron's specially designed ergonomic seat, with additional rear support, delivers a more comfortable workout.
Immersive sound: Two speakers pump out tunes and sound effects to make your experience even more realistic.
Low frame height: The low frame makes getting on and off the rower easy and safe.
Sweatproof: Focus on your workout and push yourself further with Aviron's sweatproof equipment and touchscreen.
Easy transportation: With 4 wheels and lightweight construction, transportation is easy.
Connected, Immmersive, Exhilarating
Why row?
Engage more muscles
Rowing requires the use of 85% of your muscles, simultaneously engaging both the upper and lower body.
Lose more weight
Rowing burns more calories per minute than running, cycling or swimming.
Build muscle
Rowing is about force and power. Turn up the resistance and increase stroke speed to build more muscle.
Low impact
Rowing is one of the few cardio workouts that's forgiving on your joints.
Why row with Aviron?
Aviron understands that training can be monotonous. With this in mind, the Aviron specialists have created the most exciting and engaging workouts to transport you to scenic destinations, and terrain of fierce competition and self-reformation. Unleash endorphins, crush calories, strengthen muscle, and build endurance with Aviron's exhilarating challenges that connect you with others and hold you accountable to your goals. Aviron motivates you to work out more often and with greater intensity.
You won't find a more versatile rower. At the highest resistance levels, Aviron builds strength. Choose a workout and let Aviron guide you through a HIIT style workout that takes you on and off the rower. Let Aviron's AI automatically adjust your resistance or adjust the resistance using the touchscreen.
The Impact Series Folding Rower
Whether you're racing live against your peers, trying to out-row world-class athletes in "Pros vs Joes" or being chased by sharks, Aviron's Impact Series Rower is the space efficient rower that provides intense, adrenalin-pumping challenges in the comfort of your own home.
Vibrant 22" HD touchscreen
Equipped with a fully immersive, high definition touchscreen, performance metric sensors and an innovative resistance system, Aviron's state-of-the art equipment ups the ante with highly effective workouts.
Intelligence resistance
Let Aviron automatically adjust your resistance (patent pending) in workout programmes designed by personal trainers and athletes. Using the touchscreen, alter resistance to increase the difficulty of your workout, close the gap during races or extend your lead.
Team work
Choose between individual or team workouts. Whether you're tackling them solo or in a group of up to 10 participants, Aviron's thrilling workouts build strength and stamina.
Complete visibility
Aviron compiles an entire history of yours and your friends' workouts, including metrics, achievements and rewards, so you can keep track of each other's successes and stay motivated.
Technology to keep you engaged
Video tutorials to teach proper exercise technique and optimise workouts
Add, follow and challenge friends with comprehensive profiling
Monitor your heart rate with a Bluetooth heart rate device to help you stay in your peak target zone
Timed workouts, ranging from 2 to 40 minutes in length, to suit your goals
Leaderboard
Personalised workouts
Top 3 finishers
Inspiring mini rewards
Virtual Destinations:
Travel to new destinations as you row through some of the world's most pristine rivers, waterways, and lakes. Push your endurance within this immersive experience and see untouched regions of the world.
Games:
Outrun the wolves or zombies as you push yourself to the limits in our mythical worlds. Aviron's advanced artificial intelligent monsters were designed to drive you to new accomplishments as you save yourself and friends.
Workout Programmes:
Designed by some of the most elite fitness professionals, Aviron's workout programmes automatically set targets and adjust resistance to elevate your high intensity training to new heights. There are programmes for all fitness levels and goals.
Performance:
Analyse your endurance, strength, and power as you dive into the data and challenge yourself to reach new goals. Aviron monitors these workouts in your account, so you can track long-term goals and set personal records.
Competition:
Research shows that competition increases workout attendance by 90% and improves workout performance by 107%. Challenge friends or use Aviron's search feature to find others looking for competition.
Pros v Joes:
Imagine going head to head against your favourite athlete? Aviron lets you compete against pre-recorded professional athletes and Olympians.
Specification
Frame: high strength aluminum
Resistance: 16 level dual air and magnetic system
Belt: whisper poly V-belt
Dimensions: 246 x 53 x 108 cm
Folded dimensions: 136 x 53 x 158 cm
Weight: 42kg (93lbs)
Maximum user weight: 180kg (397lbs)
Screen: 21.5" 1080P touchscreen
Processors: ARM 2.0Ghz dual core and 1.5Ghz quad core
Graphics: ARM Mali-T864 GPU
Memory: 4GB RAM
Storage: 32GB eMMC flash
OS: Android 7.0
Wifi: 802.11 b/g/n/ac
Ethernet: 10/100Mbps
Bluetooth: 4.1
Camera: 2 megapixel front-facing
Speakers: 2 x 2 watt stereo
Certifications: FCC, CE and IC
Warranty: 10 years frame, 2 years parts and 1 year labour
Annual Subscription: $29 Per Month
0% Interest free credit - Spread your payments over 12 or 24 months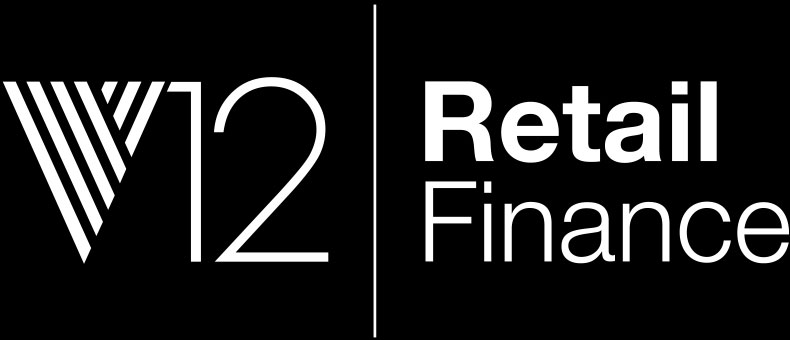 Your new home gym is just a few simple clicks away
Whether you're after a brand new treadmill, a complete home gym or wellness products we've got a range of payment options to help you spread the cost. Spend £1000 or more on any items with us (even discounted items) and you can apply for 0% finance. It only takes minutes and all that is required is a 10% deposit.
0% interest free credit - spread your payments over 12 or 24 months, minimum purchase price £1000.
Please click on a question below to expand:
Our online application form typically takes less than 3 minutes to complete, you can also apply instore or speak to our sales team. Your application is then instantly sent to the finance company and they will typically respond with their decision in around 10 seconds. Some applications may take longer to process. If for any reason we can't give you an instant decision you will be notified on screen as part of the application process and also by e-mail, with a follow up e-mail as soon as a decision is confirmed.
Must be over the age of 18
You, or your partner is in permanent paid employment (over 16 hours per week), retired (receiving a pension), in receipt of a disability benefit or self-employed
Has been resident in the UK for at least 3 years and will continue their residency in the UK
Has a debit or credit card in their name and registered to their address (you'll need this to match the address used to complete the identity verification)
You must have a UK bank account capable of accepting Direct Debits
Has a Bank or Building Society current account (you'll need this to complete the direct debit instruction)
You have the right under section 66A of the Consumer Credit Act 1974 to withdraw from the agreement without giving any reason before the end of 14 days (beginning with the day after the day on which the agreement is made or, if later, the date on which we will tell you that we have signed the agreement). If you wish to withdraw you must give the finance company notice in writing or by telephone or email. The name of your finance company will be clearly shown on your credit agreement (see contact details below). Please note that if you do give notice of withdrawal, you must repay the full amount of the credit without delay and in any event by no later than 30 days after giving notice of withdrawal. If you want to settle the loan after the 14 day cooling off period, you may do so but you will also have to pay interest accrued from the date the agreement was made until the date you repay it. If you wish to pay by debit card please telephone the finance company. If you wish to pay by cheque please send it by first class post to the finance company. Please allow 10 working days from the day you post the cheque to allow time to process the payment.
V12 Retail Finance Limited
20 Neptune Court
Vanguard Way
Cardiff
CF24 5PJ
Tel: 02920 468912
Email: operations@v12finance.com
Yes. A credit check forms part of the automated decision making process and is part of a responsible lending policy.
Yes. You must have a UK bank account capable of accepting Direct Debits.
Yes, a minimum 10% deposit is required, if you wish to you can pay up to a maximum deposit of 50%.
Your monthly repayments are collected by Direct Debit.
You have the right to repay all or part of the credit early at any time - you should contact V12 Finance for details by phone, e-mail or letter at the following:
V12 Retail Finance Limited
20 Neptune Court
Vanguard Way
Cardiff
CF24 5PJ
Tel: 02920 468912
Email: operations@v12finance.com
The total cost of the loan is shown clearly on the finance agreement.
If you fail to pay any amount you owe under the Credit Agreement by the date it is due, the finance company may charge you interest on that amount, they may also levy additional fees - details of these can be found in your copy of the credit agreement which is available to you as part of the application process and also supplied to you as part of the welcome pack you will receive following acceptance of finance.
The first payment is typically due 30 days following the date of delivery of your order.
The APR is shown clearly on the credit summary (in the top right hand corner of the screen) throughout the credit application process. It is also shown clearly on the credit agreement itself. The APR for Interest free credit is 0%.
To apply for one of our credit options you must meet the following criteria:
Over 18 years of age
A UK resident with at least 3 years continual address history
Be in full time employment, unless retired, or unemployed with a spouse in full time employment
Have a UK bank account capable of accepting Direct Debits
The goods must be delivered to your home address (submitted on your application)