Inspire Fitness Smith Cage System Package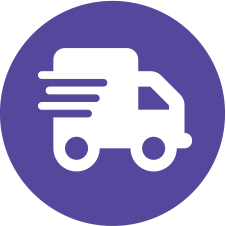 Same day shipping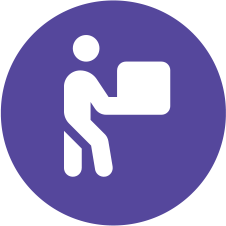 Free shipping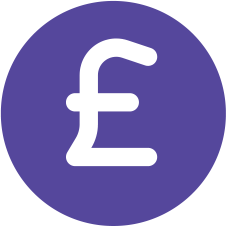 Price match guarantee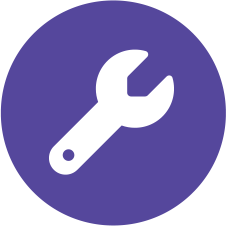 Installation available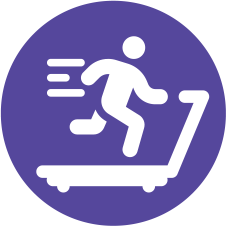 Try before you buy
Description
RECEIVE A COMPLIMENTARY CENTR SUBSCRIPTION WITH PURCHASE - WELLNESS TRAINING FROM CHRIS HEMSWORTH'S TEAM OF EXPERTS.
The Smith Cage System includes Inspire Fitness power rack, dual pulley system, 2 x 96kg weight stacks, Inspire Fitness Smith bar, Inspire Fitness SCS Adjustable Bench and the Inspire Fitness leg developer (Preacher curl bench attachment and Olympic weight plates are available to purchase separatlely)
The Smith Cage System is the first Inspire product ever made, and is an incredible one-time investment. Built to last, it is one of the most innovative and adaptive strength systems on the market. The SCS is a 3 in 1 functional trainer, comprising a dual adjustable pulley, power rack and Smith machine, all in one unit. It offers an array of exercises for a complete and balanced workout. The SCS dual racking system allows you to safely rack both the Smith bar and your own free weight Olympic bar simultaneously. The shift from Smith machine to free weight is stunningly seamless.
The SCS has a starting resistance of just 13.6kg (30lbs), enabling both beginners and advanced lifters to enjoy the best effects of the Inspire SCS gym. Fifteen steel lockout points make this strength machine a hugely popular choice for those seeking a reliable solution for solo training, regardless of ability and experience.
Like the Smith station, the Inspire SCS power rack has 15 solid steel bar hooks that facilitate safe strength training without a spotter. Opposite those 15 hooks is another set that allows you to perform free weight barbell routines. The six-pulley system comes with 2 wide, 2 narrow low and 2 narrow high pulleys for unparalleled versatility. Whilst the upper and lower ones are fixed, for such exercises as lat pulldowns and tricep pushdowns, the 2 wide pulleys are fully adjustable. You can target different body parts from varying angles, particularly the chest, with complete freedom of movement.
Unlike other cable machines, the pulleys on the Inspire Fitness SCS Smith Cage System function independently. This means that you can create a more aesthetic physique through exercises like lateral raises, curls and pushdowns, without awkwardly having to connect them to two pulleys. The high/low cables can be positioned quickly and easily at numerous points along the chrome uprights for unique isolateral exercises, such as pulldowns and seated rows. Each stack weighs 75kg (165lbs) and, with a 1:2 resistance ratio, this means you lift half the weight that's specified on the stack. This is the industry standard, and more than enough weight for most people. With compound movements, like pulldowns, both weight stacks are used, which means you can be challenged with almost 80kg of frictionless resistance.
The one-of-a-kind height adjustable pull up station offers wide, neutral and close grip options to build your back faster from a variety of angles. It is equipped with ample knurling for a firm grip and optimum training. The adjustability of the pull-up station makes the SCS Smith Cage System a popular choice among lifters with low ceilings. If regular chin-ups are too demanding, the multi-function belt can be used to perform real assisted pull-ups, thus keeping all the physical and health benefits of bodyweight training.
By incorporating a power rack into the Smith machine station, Inspire Fitness offers a home gym that is no bigger than a standard functional trainer. The SCS is therefore, an excellent choice for those who have limited space or who want a workout system that fits in the corner of a room. The height-adjustable pull-up station is a fabulous asset. Since the SCS is a few inches shorter than the average cable machine, all its benefits can be enjoyed even with low ceilings.
The SCS can be used with the Inspire fully adjustable flat/incline/decline bench, preacher curl and leg extension/curl attachments. The bench and leg developer attachment are included as part of the system package, the preacher curl attachment is available for purchase separately, offering complete functionality and a limitless range of flyes, presses, curls, raises, squats and deadlifts.
What's the difference between the Inspire SCS and the Inspire FT2?
The main difference is that the SCS has a power rack for free weight exercises, whilst the FT2 doesn't. This is an important distinction to consider if you enjoy barbell training because you cannot add a power rack to the FT2 later. The SCS is also slightly wider than the taller FT2, and around 80kg heavier. The SCS Smith bar is plate loaded, whereas that of the FT2 uses the resistance of the stack.
Product features
Complete Smith machine with cable crossover
7+ commercial-grade workout stations in one compact training system
Unlimited functional training opportunities
Power rack, Smith machine, functional trainer and dual adjustable pulley all in one unit
Dual racking system accommodates Smith bar and free weight bar simultaneously
Unrivalled durability and versatility
6 pulleys: 2 adjustable wide, 2 mid and 2 low
Dual weight stack design for unique isolateral exercises
Can be used with a full size Olympic bar for overhead presses and full range of motion
Built to last solid 11-gauge steel frame and commercial grade cables
15 steel lockout points for safety
Works all muscle groups
Full-length power rack style safety catches
Height adjustable pull up bar to accommodate low ceiling clearance
2 x 96kg weight stacks (1:2 ratio for 82.5 lbs per pulley) - Standard 73kg stack per side + 23kg upgrade per side
Abdominal bar, 2 x 5lbs add-on weights (110lbs max per pulley) can be purchased as optional extras
30lbs Smith bar (13.6kg)
Heavy-duty 5 x 10cm (2 x 4") oval and 7.6cm (3") round 11- gauge tubular steel frame
Precision steel ball bearings
Matte black and chrome
Electrostatic powder coat finish
1:2 resistance ratio
User capacity: 3
Fibreglass reinforced nylon pulleys
Exercise chart and booklet
Accessories included: 2 x multi-ring D handles (short), 2 x rubber D handles (long) and pull up assist strap
Specification
Dimensions (L x W x H): 191 x 155 x 206/221 cm maximum (71 x 61 x 81/87 inches maximum)
Dimensions with optional bench (L x W x H) : 191 x 252 x 191 x 206/221 cm maximum (99 x 75 x 81/87 inches maximum)
Weight: 499kg (1100lbs)
Weight capacity: 454kg (1001lbs)
Home warranty: lifetime frame and parts, 2 years cables, 90 days upholstery and 1 year labour
Light commercial warranty: lifetime frame and 10 years parts, 1 year cables and 90 days upholstery, up to 6 hours usage per day in a supervised environment