Premium Track - Grey
0% Interest free credit - Spread your payments over 12 or 24 months
Commercial leasing
Available for 2 - 5 years from £25.07 per month
Description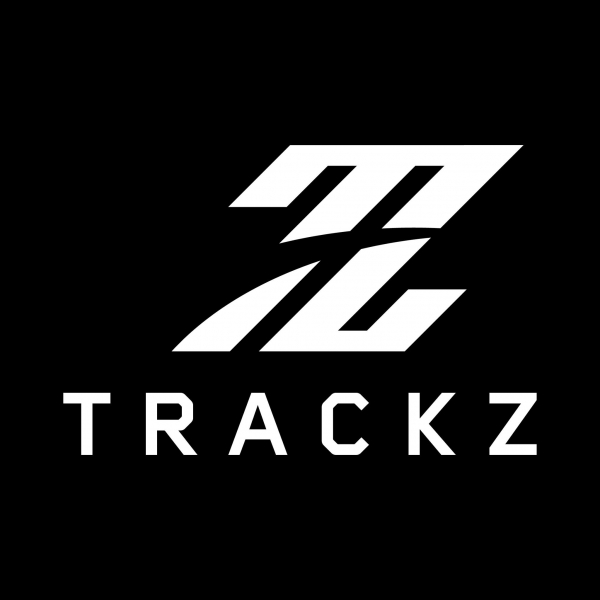 TRACKZ turfs create vibrant, dedicated fitness zones that your members will instinctively be drawn to. The visual impact on your gym and outdoor training area can be transformational, and the training opportunities exhilarating. For versatility and power in sprinting, prowler sled training, push and pull exercises, tyre flipping and bear crawls, TRACKZ products are unrivalled in their capacity to promote supreme functional workouts.
With a range of stunning colour choices and customisation options, TRACKZ artificial turf is perfect for CrossFit training and power fitness. The artificial grass is put through its paces in a series of extensive tests to guarantee safety and durability. The combination of a short fibre and extreme high density makes it a wear-resistant wow investment.
Coloured turf tracks can define functional training zones and define who you are. With the appropriate equipment for your programmes and classes, the right colour choice and some exclusive extras, such as bespoke branding and graphics, you can take your gym to its pinnacle.
Optimised to withstand even the harshest of conditions, TRACKZ turfs offer a variety of surfaces to suit your training. Manufactured in Europe to the very highest quality, these multi-layered, flexible tracks always exceed client expectations. The high density and large number of stitches per m2 provide unparalleled comfort for athletes. Durability makes TRACKZ the perfect choice for performance zones in gyms, PT studios, health clubs and CrossFit boxes.
TRACKZ turf is 100% machine made from just one piece, without the use of glue or cutting, then undergoes manual quality control. It is extremely high-density, made up of over 80,000 UV resistant polyethylene fibres, with a flexible backing to be used in combination with recycled rubber or foam solution as sublayer. Leading-edge technology obtains the best level of resistance for exercises involving frictional forces, maximum thrust and heavy weights.
With a maximum pile height of 16 mm and weight of 2.600 g per m2, TRACKZ offers a perfect balance between outstanding impact resistance and ease of maintenance and installation. This high-dense artificial turf does not compromise on quality or versatility. Intensified resistance to UV rays makes TRACKZ the ideal artificial grass for facilities exposed to direct sunlight. It does not matter if your turf is installed next to a window or directly under the sun's rays, you can enjoy vibrant colours without having to worry about fading or discolouration.
Customisation
With 16 colours, varied designs, functional markings, and the option to add your company logo, customisation choices are endless. TRACKZ is committed to delivering cost-effective, high quality products built to your specifications, whilst providing fantastic customer service.
Installation
We recommend applying the turf to a clean and flat floor. If your floor is uneven, ensure that it is levelled first, as any irregularity can be seen in the track after installation. All of our sprint tracks are latex backed and we recommend using either double sided tape or adhesive when fitting.
Product features
Versatility and power in sprinting and sled work
Precision manufactured in Europe to the highest quality
Unparalleled comfort and durability
Made from just one piece, without the use of glue or cutting
Extremely high-density, made up of over 80,000 polyethylene fibres
Ideal for performance zones in gyms and PT studios
Manually quality controlled
Flexible backing to be used with recycled rubber or foam solution as sublayer
Outstanding impact resistance
Maximum pile height of 16 mm
Weight of 2.600 g per m2
Easy maintenance and installation
Intensified resistance to UV rays
Varied designs, colour options and functional markings
Option to add company logo
Machine-tufted white line markings, start and numbers
Premium turf track colours: moss green, black, anthracite, blue and brick red
Specification
Available dimensions:
Width: 1.330 mm Length: 10.000mm or 15.000mm
Width: 2.000 mm Length: 10.000mm, 15.000mm or 20.000mm
Technical specifications:
Pile height: 15 mm (±5%)
Pile weight: 1.850gr/m2 (±10%)
Gauge: GAUGE 1/7" tufting
Stitches: M² 81.900 m² (±10%)
Pile material: 100% polyethyleen
Dtex: Dtex 5.500 Dtex (±5%)
Manufacturing method: Tufted
Backing: Polypropylene (Reinforced backing with fleece)
UV Stability: 100 KLY
Warranty: 2 years
Finishing:
Composition: polyurethane
Type: scraper application
Optional foam finishing:
Foam height: 6mm (±10%) / 12mm (±10%)
Foam weight: 2.000 gr/m² (±10%) / 4.000 gr/m² (±10%)
Total weight: 4.665 gr/m² (±10%) / 6.665 gr/m² (±10%)
0% Interest free credit - Spread your payments over 12 or 24 months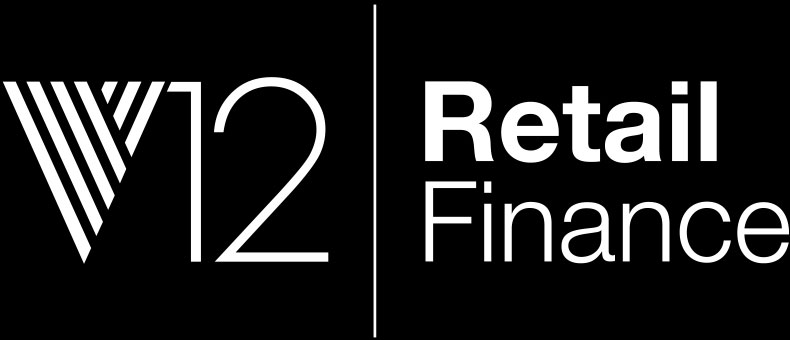 Your new home gym is just a few simple clicks away
Whether you're after a brand new treadmill, a complete home gym or wellness products we've got a range of payment options to help you spread the cost. Spend £1000 or more on any items with us (even discounted items) and you can apply for 0% finance. It only takes minutes and all that is required is a 10% deposit.
0% interest free credit - spread your payments over 12 or 24 months, minimum purchase price £1000.
Please click on a question below to expand:
Our online application form typically takes less than 3 minutes to complete, you can also apply instore or speak to our sales team. Your application is then instantly sent to the finance company and they will typically respond with their decision in around 10 seconds. Some applications may take longer to process. If for any reason we can't give you an instant decision you will be notified on screen as part of the application process and also by e-mail, with a follow up e-mail as soon as a decision is confirmed.
Must be over the age of 18
You, or your partner is in permanent paid employment (over 16 hours per week), retired (receiving a pension), in receipt of a disability benefit or self-employed
Has been resident in the UK for at least 3 years and will continue their residency in the UK
Has a debit or credit card in their name and registered to their address (you'll need this to match the address used to complete the identity verification)
You must have a UK bank account capable of accepting Direct Debits
Has a Bank or Building Society current account (you'll need this to complete the direct debit instruction)
You have the right under section 66A of the Consumer Credit Act 1974 to withdraw from the agreement without giving any reason before the end of 14 days (beginning with the day after the day on which the agreement is made or, if later, the date on which we will tell you that we have signed the agreement). If you wish to withdraw you must give the finance company notice in writing or by telephone or email. The name of your finance company will be clearly shown on your credit agreement (see contact details below). Please note that if you do give notice of withdrawal, you must repay the full amount of the credit without delay and in any event by no later than 30 days after giving notice of withdrawal. If you want to settle the loan after the 14 day cooling off period, you may do so but you will also have to pay interest accrued from the date the agreement was made until the date you repay it. If you wish to pay by debit card please telephone the finance company. If you wish to pay by cheque please send it by first class post to the finance company. Please allow 10 working days from the day you post the cheque to allow time to process the payment.
V12 Retail Finance Limited
20 Neptune Court
Vanguard Way
Cardiff
CF24 5PJ
Tel: 02920 468912
Email: operations@v12finance.com
Yes. A credit check forms part of the automated decision making process and is part of a responsible lending policy.
Yes. You must have a UK bank account capable of accepting Direct Debits.
Yes, a minimum 10% deposit is required, if you wish to you can pay up to a maximum deposit of 50%.
Your monthly repayments are collected by Direct Debit.
You have the right to repay all or part of the credit early at any time - you should contact V12 Finance for details by phone, e-mail or letter at the following:
V12 Retail Finance Limited
20 Neptune Court
Vanguard Way
Cardiff
CF24 5PJ
Tel: 02920 468912
Email: operations@v12finance.com
The total cost of the loan is shown clearly on the finance agreement.
If you fail to pay any amount you owe under the Credit Agreement by the date it is due, the finance company may charge you interest on that amount, they may also levy additional fees - details of these can be found in your copy of the credit agreement which is available to you as part of the application process and also supplied to you as part of the welcome pack you will receive following acceptance of finance.
The first payment is typically due 30 days following the date of delivery of your order.
The APR is shown clearly on the credit summary (in the top right hand corner of the screen) throughout the credit application process. It is also shown clearly on the credit agreement itself. The APR for Interest free credit is 0%.
To apply for one of our credit options you must meet the following criteria:
Over 18 years of age
A UK resident with at least 3 years continual address history
Be in full time employment, unless retired, or unemployed with a spouse in full time employment
Have a UK bank account capable of accepting Direct Debits
The goods must be delivered to your home address (submitted on your application)
Commercial leasing options
| | |
| --- | --- |
| Lease Term | 2 years |
| Weekly Payment | £12.24 |
| First Payment | £53.05 |
| 23 Monthly Payments | £53.05 |
| Total Cost | £1,273.22 |
| Tax Relief @ 19% | £241.91 |
| Net cost of Finance | £1,031.31 |
Benefits of leasing
Fixed rates for the duration of agreement
Major tax benefits - each payment Is 100% tax deductible
The equipment can be earning your next payment from day one
No need to have bank loans, overdrafts or pay cash
Fast application turnaround
Spread the cost of your equipment purchase
Protect existing lines of credit and preserve cash flow for business growth
All payments shown are subject to businesses trading over 3 years, status and VAT. The tax relief shown is for illustration purposes only. Please contact us to discuss how tax relief can work for you or alternatively your accountant will be able to clarify matters for you. Please note there is a documentation fee due with your first lease payment. Options are available at the end of the lease; contact us for more info.