Pro Series Lat Pulldown (Fixed)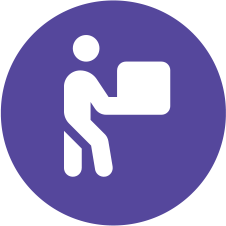 Free shipping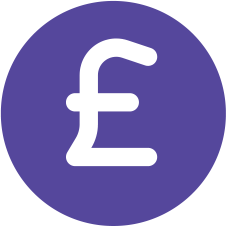 Price match guarantee
Description
Gym Gear, established in 2004, combines high performance fitness equipment with advanced technology at affordable prices. The company is held in high esteem, throughout the UK and Ireland, by the numerous commercial facilities it has supplied and installed equipment for. The Gym Gear ethos is based on knowledge, experience and support. You can be sure that, when selecting Gym Gear products, reliability and durability come as standard.
Gym Gear provides unrivalled comfort and versatility in its perform Series machines. The extensive range of ergonomic treadmills, cycles and rowers keeps the athlete engaged, connected and in control with the most user-friendly equipment. Gym Gear's cardiovascular Performance line has superb asset and body management features, along with stunning, Virtual Go interactive software. Gym Gear is revolutionising the approach to studio fitness, offering the most entertaining and exhilarating workout experiences at impressive affordability.
This versatile line of strength equipment offers effective weight training solutions to maximise even the most compact spaces. Whether you are an experienced athlete or a complete beginner, all pieces in the Pro Series range are designed to offer a quick, straightforward and easy access workout. The specially designed Pro Series, Fixed Lat Pulldown allows users to build the latissimus dorsi, triceps and biceps. With an easy weight selection using a selector pin and easily adjustable roller pads, this gives the user the utmost comfort and ease to train.
Product features
Multi-grip handlebar provides ease for various exercises.
Adjustable roller pads increase stability when using heavier loads, and allow users of different body sizes to quickly access the equipment.
Users can easily adjust weight and roller pads from a sitting position.
Specification
Rating - Full Commercial
Dimensions - L 158.5 x W 132 x H 189 cm L 62 x W 52 x H 74 inches
Product Weight - 100kg / 220 lbs
Weight Stack - 91 kg / 200 lbs
Tubing - Tube of main frame is primarily at a thickness of 2.5mm, functional part uses a 50*100 rectangular tube, which makes the whole unit more powerful.
Shroud - The cage is adopted with single-sided ABS translucent plastics with excellent durability and impact resistance. The injection-moulded plastics provide higher stability
Upholstery - Chest pad, back pad and seat cushions are adopted with polymer material, which ensures safety and comfort whilst using
Adjustment - The adjustable roller pads allow the proper set-up of the machine and user comfort.