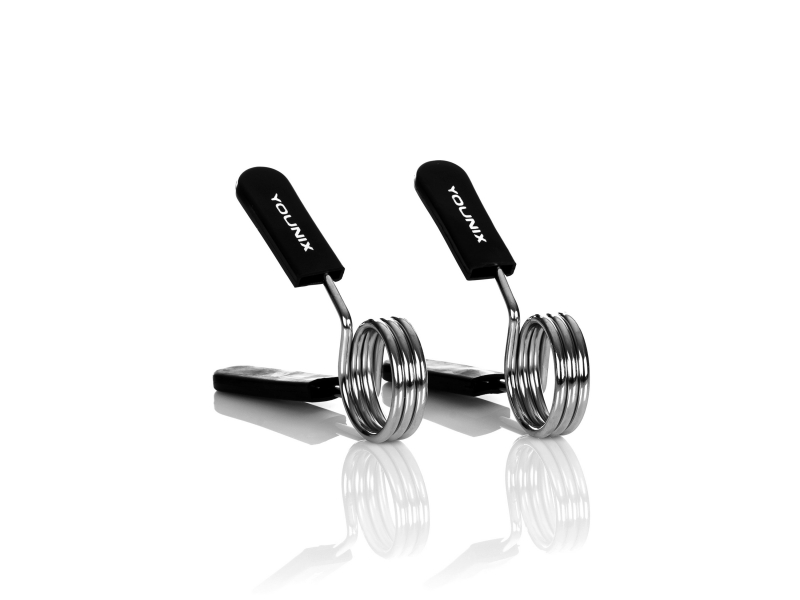 Spring Collars (Pair)
Economical, effective and secure
Description
Younix® Spring Collars can easily be secured onto your 50mm barbell, keeping your bumper plates safely in position. They are the first choice of athletes from all over the world.
What makes Younix® Spring Collars your best choice?
Design
Younix® Spring Collars are made of hard chrome spring steel and are compatible with any standard Olympic barbell.
Simple and effectve
The steel spring guarantees a secure hold that will last and keep its shape. Spring collars are the lifetime choice of athletes worldwide.
Product features
Hard chrome spring steel design
Compatible with any standard Olympic barbell
Keep bumper plates in position
Cost effective
Classic style
Specification
Material: spring steel
Width: 210mm
Inner diameter: from 48.8 mm to 51.7 mm
Coating: hard chrome
Colour: silver with black rubber handles
Set includes: 2 x collars
Warranty: five years against manufacturing defects. Normal wear and tear is not covered by the warranty.