WaterRower Ergatta Rower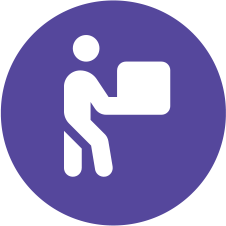 Free shipping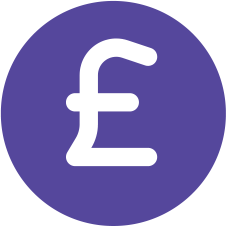 Price match guarantee
Description
THE GAMING INSPIRED CONNECTED ROWER.
Ergatta is fitness you can win. Game-based workouts lock you in and fresh programming keeps you coming back for more, driving real fitness results. The handsome aesthetic of the Ergatta rower places fitness at the heart of the home, with a handcrafter rower designed for the living room, not the garden shed.
The Ergatta is a connected rowing machine offering game-based workout challenges. With an integrated 17.2" high-definition touch screen, Ergatta rowing workouts are calibrated to your fitness level and goals. Handmade from American Cherry wood, the Ergatta by WaterRower is designed for your living room; sleek, elegant, and easily moved and stored.
Handmade from sustainably sourced American Cherry wood, the Ergatta rower is designed to fit into a residential environment.
In use the Ergatta's water resistance tank doesn't disturb those around you, emitting only the sound of moving water.
When not in use, wheels on the back of the rower make it easily moved and stored with minimal effort by a single person.
Product features
ERGATTA BENEFITS
Guided training programs intelligently adapt for all ages and fitness levels
Get motivated with engaging game-based workouts and races
Beautiful aesthics and space saving storage
Low impact – minimal strain placed on joints and the lower back
Improve strength and cardiovascular endurance with every stroke
GAME-BASE FITNESS
Ergatta workouts are delivered in the form of games, each highly interactive to engage and motivate you. Hit a perfect score in your workout to maximise its effectiveness. Top your previous efforts, advance your fitness and put it to the test in head-to-head races and community challenges
THE ART OF ROWING
At the heart of the Ergatta is the patented WaterFlywheel, unique in its replication of on the water rowing. Choose a connected workout with the feel, sound, and exercise benefits of real rowing.
PERSONALISED FITNESS
Ergatta offers a personalized fitness experience where each interval, workout, and milestone is uniquely built to challenge you. As you game, train and progress through Ergatta, you'll work towards Milestones and unlock rewards.
DESIGN-LED
Balancing function and aesthetics, the Ergatta provides a best in-class workout experience on a machine designed to look good. When not in use the Ergatta doubles as a piece of furniture that is easily stood on end for space storage.
GAMIFIED FITNESS
Training on the Ergatta feels like playing a sport, not taking a class. Ergatta programs challenge and motivate you to elevate your fitness, on your terms. Full-body, low-impact rowing workouts are calibrated to your fitness level and personal goals.
CHOOSE FROM A RANGE OF WORKOUT MODES:
Goal-based training plans of sequential workouts designed around a final challenge
Interval-based HIIT and endurance workouts with personalised targe and real-time feedback
Competitive races that put you head-to-head against the Ergatta community
Self-led, more relaxed rows at various destinations around the world with distance or time goals.
Specification
DIGITAL TOUCHSCREEN
3" android-powered touchscreen, resolution of 1920 x 1080 full HD
Bluetooth-enabled for both heart-rate monitors and audio
Mains power and Wi-Fi connection required.
DIMENSIONS & WEIGHT
In Use: 86" x 23" x 40"
Stored Flat: 86" x 23" x 22.5"
Stored Upright: 23" x 22.5" x 86"
Weight: 103 lbs, 76.5 lbs without water
MADE FOR ALL BODY TYPES
Weight limit: 500 pounds
Height limit: 40" inseam, which typically translates to up to 6'8" in height