York Fitness 20kg Black Cast Iron Dumbbell Set and Case
Description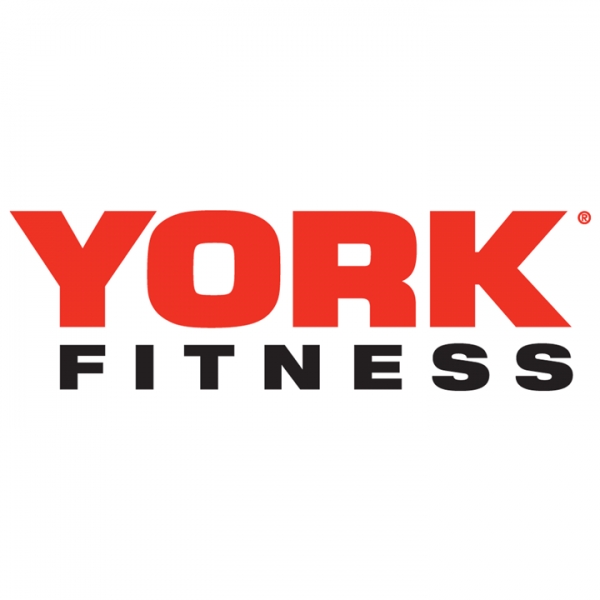 York Fitness is a York Barbell brand specialising in weightlifting and fitness equipment for the home and garage gym market. Harnessing our experience from our commercial weightlifting and fitness equipment manufacturing we create high quality, yet affordable products for consumers of all levels and abilities.
As pioneers of the strength and fitness markets for over 80 years YORK has become a worldwide brand delivering quality products that enhance athletic performance and improve quality of life. From weight plates, barbells and benches to Cross Trainers, Exercise Bikes and rowers, York Fitness are the "Strongest Name in Fitness".
Strength training is an effective way to reduce body fat, increase lean muscle mass and burn calories. Adding the York Fitness 20kg Cast Iron Dumbbell Set to your fitness program is perfect for toning and strengthening your upper and lower body. The dumbbell workout guide included will help you target a wide range of muscle groups such as the chest, triceps, biceps, back and legs. The handy grey case helps transport the dumbbell set whilst also serving as an excellent storage facility for each individual component.
Product features
Chrome Spinlocks

The four premium chrome spinlock collars make it quick and easy to increase or decrease the weight. Once the heavy duty spinlock collars are in place they prevent the plates from moving or rattling so you can work out with the plates secured safely.

Cast Iron Plates

A range of twelve 1" Standard Cast Iron plates are provided in the set; 4 x 0.5kg, 4 x 1.25kg and 4 x 2.5kg. You can vary the workout resistance by adding or reducing weight plates on the dumbbell bars to the required level. Additional York Fitness weight plates can be purchased separately.

Chrome Knurling

The knurling in the centre of each spinlock dumbbell bar ensures a secure and comfortable grip on each workout. The high grip pattern of the chrome knurling is designed to prevent the hand slipping when performing repeated dumbbell sets.

Home Training

Perfect for home strength training, these solid and reliable dumbbells will help you sculpt your physique and build muscle.

Adaptable Fitness

Consider using in conjunction with the York Fitness Bench or the York Ultimate Folding Mat to further develop your York Fitness home training set up.

Your Training Partner

Included with the 20 kg Cast Iron Dumbbell Set and Case is a York Fitness Dumbbell Workout Guide to help you get the most from your new dumbbells.
Specification
• Carry case with handle for storage.
• York dumbbell workout guide included.
• 2 x York Chrome Spinlock Collars.
• 2 x York 14" Chrome Spinlock Dumbbell bars.
• York Cast Iron weight plates = 4 x 0.5 kg, 4 x 1.25 kg, 4 x 2.5 kg.