YOUNIX® 2.5kg Olympic Training Bar
Commercial leasing
Available for 2 - 5 years from £1.16 per month
Description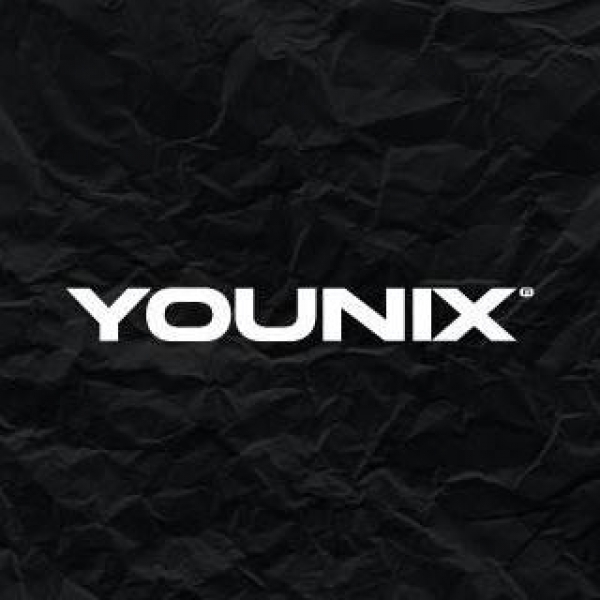 YOUNIX® comprises a team of athletes, coaches and gym owners who design, engineer, and manufacture state-of-the-art fitness equipment for your performance goals. YOUNIX® is an Italy-based brand synonymous with quality. It offers a holistic, supremely professional approach to gym design and fitness training. YOUNIX® fuses style and quality to produce motivational equipment of the highest calibre. Its complete collection of weightlifting, conditioning and bodyweight pieces, with bespoke rigs and inspirational storage solutions, are conducive to smart and safe training that provides long-term results.
What makes YOUNIX® 2.5kg Bar your best choice?
The YOUNIX® 2.5kg Olympic Training Bar is perfectly engineered to suit younger, less mature exercisers. It is the lightest bar, developed to make exercise interesting and fun. and to help kids become athletes.
Design & Shape
It is a full aluminium bar of 2.5kg, 130cm in length with 50mm loadable sleeves that are fully compatible with bumper plates. Its shaft of 22mm in diameter with 105mm loadable sleeve can be loaded up to 20kg.
Grip
Like the big boss bars, this light bar comes with soft dual mark knurling to guide the young athlete gaining confidence in weightlifting exercises, without the heavy weight of a classical bar.
Product features
Spin
Two needle precision German bearings will give you a quieter, smoother spin and a more reliable turnover to develop a good technique. Avoid wrist stress and increase the possibility to catch the bar during the Olympic lifts.
This little bar is made like the pro bar. Dual mark knurling, smooth spin and loadable sleeve.
No rust
Both shaft and sleeves are made of aluminium. Black anodize shaft with red anodize sleeves improves the resistance to chemical agents like sweat, blood and chalk.
Specification
Warranty
We give 5 year warranty against evidence of change in positioning, loosening, bending and cracking of any components of the bar. This bar shouldn't be loaded more than 20kg and shouldn't be dropped to the floor.
Train kids
The lightest bar on the market will give you the opportunity to train young athletes in the right way.
Commercial leasing options
| | |
| --- | --- |
| Lease Term | 2 years |
| Weekly Payment | £0.56 |
| First Payment | £2.45 |
| 23 Monthly Payments | £2.45 |
| Total Cost | £58.75 |
| Tax Relief @ 19% | £11.16 |
| Net cost of Finance | £47.59 |
Benefits of leasing
Fixed rates for the duration of agreement
Major tax benefits - each payment Is 100% tax deductible
The equipment can be earning your next payment from day one
No need to have bank loans, overdrafts or pay cash
Fast application turnaround
Spread the cost of your equipment purchase
Protect existing lines of credit and preserve cash flow for business growth
All payments shown are subject to businesses trading over 3 years, status and VAT. The tax relief shown is for illustration purposes only. Please contact us to discuss how tax relief can work for you or alternatively your accountant will be able to clarify matters for you. Please note there is a documentation fee due with your first lease payment. Options are available at the end of the lease; contact us for more info.