Fierce Gym, Milton Keynes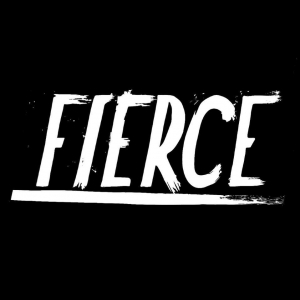 Fierce Gym is Milton Keynes' largest independent fitness facility that had earned its reputation as a thrilling "super-gym". Superbly situated in the picturesque village of Old Wolverton, this state-of-the-art fitness paradise is just 4 miles from the centre of Milton Keynes. Fierce has something to suit all ages and abilities, from the eldest member at 75 years old, to the youngest at 15.
Inclusivity is at the heart of the Fierce ethos. It was the dream of owners Paul and Jess Tomlinson to create a gym where every fitness interest could be catered for under one roof, with mutual support a priority among the entire Fierce family. Paul, Jess and their dedicated team are passionate about providing the highest quality service and equipment, and transformation programmes that reap plentiful rewards. They maintain consistently high standards, and an immaculate gym that members love and respect.
Within its 20,000 square feet, the range of equipment at Fierce is vast and impressively varied. Everyone is encouraged to explore different tools to keep their training exciting and effective. On the ground floor, most of the machines are bespoke, UK manufactured Watson Gym plate-loaded pieces. There is an Eleiko IPF approved rack, which is perfect for competitive powerlifters, and even a car to deadlift for the ultimate strongman challenge.
Whether a fan of CrossFit, HIIT, circuit training or just keen to try something new, the first floor of the gym has everything to satisfy the fitness appetite. The large open functional training / cardio area has a stunning array of equipment, featuring boxing bags and the infamous Jacobs Ladders. The Fierce rig is the centrepiece of the upstairs area, with 4 barbell stations, monkey bars on both sides and weight and kettlebell storage. It is perfect for suspension training, calisthenics and HIIT.
Prior to the start of lockdown this year, CYC met with Jess and Paul to discuss their plans to invest in some inventive fitness equipment that would truly inspire and unite their members. They opted for the Brewer Fitness Treadwall® S4 revolving climbing wall, and the exhilarating Torque Fitness Tank™ for explosive workouts. The Abs Company's AbSolo® target training machines, The Vertical Crunch™ and Ab Coaster® CTL were added to the Fierce wish list, along with free weights, bars and accessories from Italian pioneers Younix®. CYC also had the pleasure of supplying Gym Gear curved running machines, Pursuit 2.0 bikes and Tornado air bikes.
It was a delight to have had such a positive experience with Fierce, and to have received this wonderful testimonial from Paul:
Craig and the team are passionate about the industry and have immense knowledge of the various products available, including unique solutions. From the moment we began working with CYC, we realised we had found more than just a supplier, we had found a partner. The CYC team was quick to identify products they felt would suit our gym. Once selected, the whole process, from sale through to installation, was managed brilliantly, with excellent communication throughout. Following the install, we had one or two teething problems with equipment and, whilst it wasn't necessary for CYC to be involved, they still took ownership and ensured the issues were resolved in a timely manner. We look forward to an ongoing long term relationship with the team at CYC.
Paul and Jess welcome their members to the safe and inspirational Fierce community, where sanitising and social distancing have become second nature, and where fun and camaraderie prevail.
Sharon Young
Content Manager