Sniper Fitness, Scarborough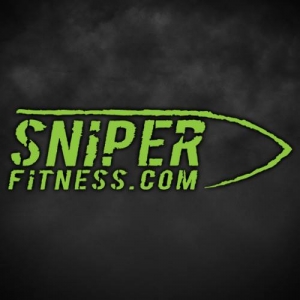 Sniper Fitness Scarborough was established in 2013 with the famous and twice Yorkshire Choice Awards nominated Sniper Bootcamps. Service, education and motivation are considered the most important factors in providing long-term, sustainable results for Sniper's 'recruits', with enjoyment at the heart of these.
Sniper workouts are based on a personal choice of any 1-hour drill sergeant led, educational, motivational and structured Sniper "operations". Operations are available either as Bootcamps, based outdoors on Scarborough's north side beach front, or as Sniper HQ 300, at Londesborough Road Business Park, where a 2,300 sq/ft 'Battlefield' can be found, armed with every exercise option imaginable. Workouts are designed to motivate Sniper recruits to give 100%, regardless of age, sex, size or current fitness level, in an environment focused on teamwork results that could not be achieved alone.
The Brief:
Sniper Fitness owners Mark Millard, Laura Baudoino and Chris Stubbings were attracted to CYC for our portfolio of exclusive products and complete turnkey service, offering design, supply, installation and finance. We were approached by Mark, Laura and Chris to create a unique training space that would incorporate some of the most innovative fitness equipment in the industry, and set off their vibrant green sports turf and stunning strip lighting around the gym's mirrors.
The Result:
CYC recommended and supplied some of the most exciting niche products on the market; the Inspire Fitness FT2 'fully loaded" functional trainer package, AbCoaster CS1500, StairMaster HIIT Mill, Tornado Air Bike, Torque Fitness Tank and Inspire Fitness FID benches.
Two custom UK manufactured dual sleds were selected in green and black to match the striking Sniper colour scheme, along with a comprehensive range of strength and conditioning equipment. This includes free weights and accessories from Impulse Fitness, Reebok, Jordan Fitness and Gym Gear.
The camaraderie and healthy competitiveness of Sniper small group training offers the perfect environment to achieve optimal results. We wish everyone at Sniper Fitness the best of luck with their superb training programmes. Thank you for making CYC part of your T.E.A.M ethos - Together Everyone Achieves More.
TESTIMONIAL:
"In creating our Sniper HQ300 functional fitness facility, we wanted a 'turnkey' supplier to oversee the whole install from start to finish, whilst also allowing for a variety of equipment, from multiple manufacturers, to be included in the specifications. This is where CYC's expertise and knowledge came together to provide a smooth, quality installation that far exceeded our expectations.
With CYC, Craig and his team provide a totally personalised service. Through telephone, email and Whatsapp they are always available to contact, and you the customer are continually kept updated on the progress of the work.
Our goal is to build on what we have started at Sniper HQ300, and to constantly update and provide the latest equipment to provide a truly inspirational and unique training experience."
Mark Millard, Sniper Fitness