16FT High Platform Tournament Boxing Ring
Description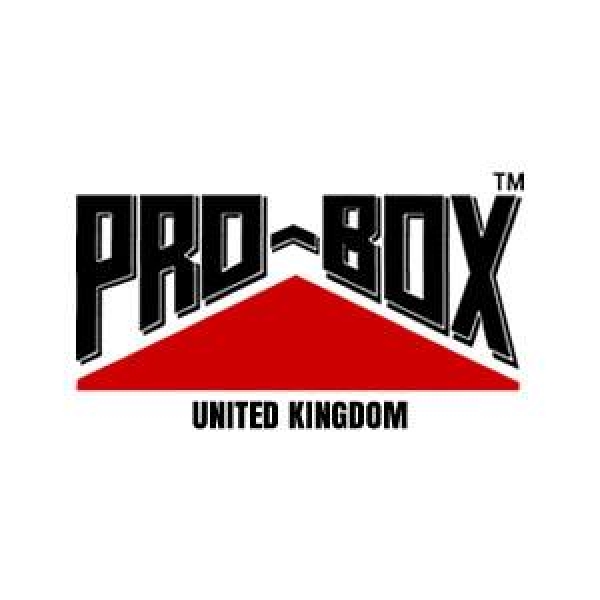 When a professional engineer expanded on his love of boxing by making a ring for his local club, little did anyone realize that 30 years later his company would become one of the UK's largest manufacturers and suppliers of boxing equipment.
Established as a ring manufacturer our exacting quality standards built us a good reputation quickly. This led to the buyout of a company that manufactured leather sporting goods. We were now able to facilitate a full range of quality boxing equipment, providing our clients with almost every extra they could possibly need.
The new 'Pro-Box' brand was launched and within five years our attention to detail and safety was rewarded with the Amateur International Boxing Association (A.I.B.A) granting us the only 'Safety And Quality Assurance License' issued to a British company for the manufacture of competition gloves and headguards to protect amateur boxers in contests around the world.
Throughout this steady and deliberate growth we never lost sight of the original standards of quality, design and innovation on which the company was founded.
Product features
The Boxfit UK Quick Assembly - No Bolts - Competition Boxing ring is 16ft x 16ft (14ft x 14ft inside) and is perfect for customers who wish to erect and dismantle their ring on a regular basis. The ring is supplied with all the necessary features which includes ropes, canvas, foam under lay, ring skirts, corner pads etc. Even comes with corner stools and three sets of steps. The material for the main frame is a heavy gauge steel 3 to 5mm wall thickness.
Specification
The Boxing ring is supplied with a 36" platform with colour coded steel underframe, flooring boards, ropes, tensioners, rope separators, canvas, foam underlay, ring skirts, corner pads and also comes with corner stools and three sets of ring steps
Ring rope tape is also supplied in three standard colours, red, white and blue.
M10 rope tensioners for every rope in every corner of the ring are also supplied.
Heavy duty canvas is supplied to fit the ring. Bungee cord is also supplied.
High quality 15mm thick, durable shock absorbing underlay foam is used to eliminate noise, prevent injury and to protect the canvas.
18mm plywood boards create a solid platform to work on.
Boxing ring can be assembled in approximately 60 minutes, making it easy to dismantle so easy for shared gyms when you need to clear it away.
Black, Blue or Red canvas & apron colour options
Logos can also be printed onto the canvas and skirts at an extra cost.