Escape Fitness Barrow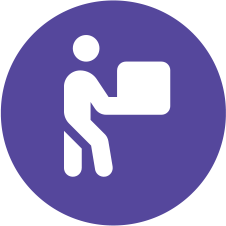 Free shipping on orders over £250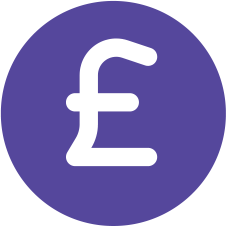 Price match guarantee
Description
The desire to innovate and inspire lies at the heart of Escape Fitness, and has done since the company was founded in 1988. Escape provides unique, engaging functional training solutions through intelligent design, innovative and exciting equipment and ongoing instructor programming. From beginnings as suppliers of stunning looking equipment, Escape Fitness provides an exclusive experience in bringing a gym to life. The company's rapid rise to the top of the fitness field comes from a constant drive to push the boundaries, raise the bar and transform the ordinary into the extraordinary. The belief that exercise should be fun, not work, is fundamental to the philosophy, and central to its mission to help you to Escape Your Limits.
Product features
The world's first loaded carry and sled push combo
The Escape Barrow is the only easy-load, back-safe and 'sexy as hell' machine that combines two essential exercise modalities; the loaded carry and the sled push. This pioneering piece of kit utilises the 'loaded carry', commonly known as the 'Farmers Carry', to target the Farm-Strong hat-trick – grip, hip and core strength, whilst also enabling a seamless, safe transition into a sled push to train power and metabolic conditioning.
Galvanized for outdoor use and durability, this piece of kit adds a new dimension to any functional training zone. Despite its small footprint and non-intimidating design, The Escape Barrow packs a punch with an impressive load capacity of 200kg/440lbs making this the perfect piece of kit for everyone, from the casual gym-goer to the toughest competitive athlete.
The next big thing in fitness
This single piece of equipment delivers a multitude of training outcomes. It can be pushed, pulled, carried or lifted, making it one of the most versatile pieces of kit on the market. With its galvanised coating, the Escape Barrow is equally at home outdoors as indoors, adding a whole new dimension to speed track training
Benefits of training with the Barrow
Upper-Body Benefits: Looking to increase your strength up top? DONE. The Barrow targets five major areas of the upper body, including your forearms, thoracic area of the back, triceps, biceps, and shoulders.
Lower-Body Benefits: If you're all about leg days, the Barrow also has your best interest at heart. This training tool will target your glutes, hamstrings, calves, and quadriceps.
Core Benefits: Keeping your core engaged while training with the Barrow is a challenge, one that delivers great results. A strong core will give you a powerful base for so many other moves, as well. Think: running, throwing ability, and overall strength, just to name a few.
Handles
Four handles, two vertical and two horizontal provide stability and multiple grip options.
Load Capacity
The Escape Barrow has an impressive load capacity of 200kg/440lbs split over two sides.
Tyres and Runners
Tyres at the front and nylon coated runners at the back for loaded carries and sled pushes.
Specification
MATERIALS
Frame – Carbon Steel, Jet Black Semi Gloss Powder Coated.
Tyres – Rubber.
Pads on Runners – Nylon.
Plate Bracket Tubes and Grips – Chrome Satin Finish.
Weight - 62kg/137lb.
Warranty - 2 years.