FLOW Nano *LAST ONE*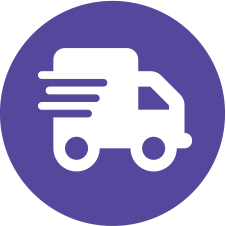 Same day shipping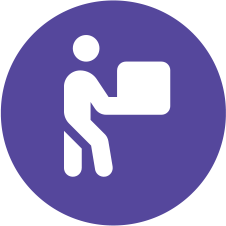 Free shipping on orders over £250
Description
Flow Recovery® is a sports technology company founded by engineers and athletes James Morrison Steward and Levi Liu in 2018. Flow® was born out of a desire to give athletes access to effective, high-quality and affordable recovery tools that stand the test of time. Since then, the company has gone on to be one of the leading percussion therapy brands throughout Europe and Australasia. Flow® massage guns are engineered to perfection to provide the best massaging experience, and a faster recovery.
As products are designed and manufactured in house, Flow® is able back the build quality of every single device. Each product comes with a two year warranty as a clear sign of this commitment. Flow® pledges to use high quality materials to promote sustainability, and reduce wastage wherever possible. From a wide range, customers can choose a device that is right for them, whether they are an Olympian, physiotherapist or amateur athlete. The company is actively designing more exciting products to create even an broader selection of tools. Visit our vibration training section for more options.
Product features
The Flow Nano is the world's first percussion therapy massage gun to have an inbuilt smart heat therapy element. Part of the new FLOW range of recovery tools, the NANO's 3 power levels of vibration therapy allow the users to have a deep tissue massage whenever, wherever.
Increase your blood flow and reduce muscle swelling and fatigue through using this tiny but mighty massage gun to r

educe pain trigger points across the body

It's unique heat therapy technology warms up sore and tight muscles increasing blood circulation to the muscles through retrieving more oxygen and nutrients

Weighing just 320mg you can carry in your handbag as it's one of the lightest and smallest on the market

Super quiet, you can use the Flow Nano almost anywhere, from the office to a flight home from an activity holiday, as it's also a TSA approved item for carry on luggage, and comes with a cute travel bag to keep safe from scratches

Three frequency levels to choose the perfect massage level for your needs.
Specification
Battery life: 2 hours
Voltage: 11.1v 13.3wh
Amplitude: 6mm with max force of 15 lbs
Weight: 320g
Charger type: USB-C
Frequency (RPM): Level 1: 1800 Level 2: 2300 Level 3:2800 rpm Heat Temperature:
Low: 38°C, (100°F), Medium: 42°C(108°F), High: 46°C (114°F)
Size (Dimensions): 140mm x 105mm x 38mm
dB: 50 dB