Hammer Strength Select Assisted Dip Chin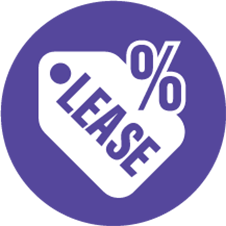 Commercial leasing - Find out more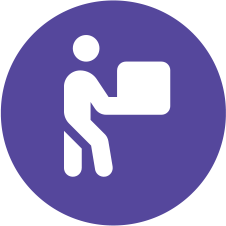 Free shipping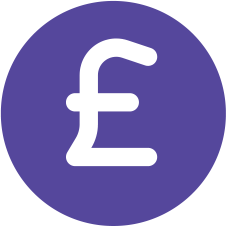 Price match guarantee
Description
**PLEASE NOTE - This Hammer Strength item is manufactured to order and is subsequently classed as a custom order. Lead times may vary however we will always keep you updated regarding expected delivery time-scale upon receipt of your order. Unit price includes custom frame and upholstery colours**
Strength training was redefined when Gary Jones founded Hammer Strength in 1989. With ingenuity, and input from the Cincinnati Bengals and elite athletes, he developed strength training machines that simplified the biomechanics of lifting weights, whilst matching machine movement to human motion. Jones paved the path for the Hammer Strength reputation as pioneer of smart performance strength training.
Built to a supreme standard, Hammer Strength is the number one name for elite athletes. The brand is driven by performance, and committed to turning steel into world-class strength equipment with world-renowned durability. Designed to withstand the most intense workouts, Hammer equipment is tested to exceed industry standards, ensuring that it can hold up to years of even the most intense training. The Hammer portfolio comprises heavy-duty racks and rigs, benches, selectorised machines, and a wide variety of tools and accessories for building champions.
Product features
The Hammer Strength Select Assist Dip is a fundamental part of the strength training progression. Foldable kneepads give the option for unassisted training, and multi-position handles allow exercise variation. The 22 pieces in the Hammer Strength Select line provide an inviting introduction to Hammer Strength equipment.
Specification
Product Code: HS-ADC
Size (L x W x H): 46" x 45" x 87" (metric cm: 118 x 113 x 221)
Recommended Live Area: 70" x 45" x 87" (metric cm: 178 x 113 x 221)
Machine Weight: 655 lb (298 kg)
Weight Stack(s): 175 lb (82 kg)
Max User Weight: 300 lb (136 kg)
Cables: 7x19 strand construction, lubricated, nylon-coated cable meets U.S. military specifications
Instructional Placards: Easy-to-follow instructions illustrate proper use and muscles trained; Axis of rotation marked with red indicator to help cue correct alignment.
Belts and Pulleys: 4-1/2" (11 cm) and 6" (15 cm) diameter fiberglass-impregnated nylon pulleys feature sealed bearings.
Cushioning: Pads are moulded with radius on edge for improved comfort; All edges are stitched to eliminate any folds in the material that would limit durability.
Shrouds: Standard rear shroud on SE models; Optional full front shroud on SE models
Weight Plates and Guide Rod: Solid-steel weight plates. Top weight plate is fitted with self-lubricating bushings; 7/16" (11 mm) diameter weight selector pin magnetically locks in place and is connected to stack to prevent loss; Drop down incremental weight system (standard on SE models)
Adjustments: Roller mechanism on seat adjustment provides smooth operation
Foot Platforms: Polyethylene spray-coated for impact, corrosion, and abrasion resistance
Frame Description: Each frame receives an electrostatic powder coat finish to ensure maximum adhesion and durability; Standard rubber feet protect base of the frame and prevent the machine from slipping; 11-gauge steel frame ensures maximum structural integrity.
Hand Grips: Grips retained with aluminium collars, preventing them from slipping during use; Hand grips are an extruded thermo rubber compound that is non-absorbing and wear-and-tear resistant.
Warranty
Frame: 10 years
Components: 2 years
Consumables: 90 days
Labour: 2 years
Commercial leasing
Benefits
Fixed rates for the duration of agreement
Major tax benefits - each payment Is 100% tax deductible
The equipment can be earning your next payment from day one
No need to have bank loans, overdrafts or pay cash
Fast application turnaround
Spread the cost of your equipment purchase
Protect existing lines of credit and preserve cash flow for business growth