HOLD STRONG 360° Barbell Brush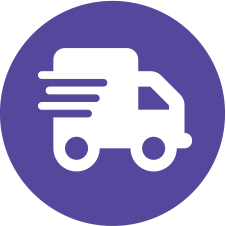 Same day shipping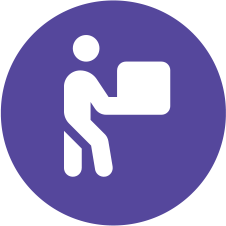 Free shipping on orders over £250
Description
HOLD STRONG Fitness GmbH is a project that originated in 2015 in Dortmund, Germany, with the ethos "To deliver the most functional and versatile equipment that doesn't yet exist, one must simply create it." The company first started with the production of high end pull up bars, and has recently taken the next step into the functional fitness market. Customised rigs have evolved in every size, shape and colour imaginable to HOLD STRONG's unsurpassable level of precision manufacturing and quality.
HOLD STRONG is forward-looking with a holistic approach to training that has given rise to one of the most exciting and inventive ranges of equipment in the industry. Perfect for both home and commercial fitness studios, HOLD STRONG's racks, weights, plates, intelligent solutions and fun, innovative, ever-expanding range of functional accessories offer the complete fitness package, with durability and affordability guaranteed.
The 360° Barbell Brush helps athletes to solve a dilemma when cleaning barbells and dumbbells in a simple but ingenious way. The grip surfaces of kettlebells and dumbbells are slightly roughened and unevenly designed, with long and dumbbells they are usually knurled. This ensures a better grip, but can cause cleanliness problems in the long run.
Dirt accumulates in the depressions, which is not only visually negative, but also provides an ideal breeding ground for viral and bacterial pathogens, as well as deposits of chalk. With conventional cleaning agents, it is difficult to cope with the deposits without damage. The 360° Barbell Brush (barbell brush) made of nylon offers the ideal and effective solution.
Product features
Design features of the 360° Barbell Brush barbell brush
The outer handle consists of flexible segments and can therefore be adapted to different handle sizes. Inside there are rigid nylon bristles that can reach any recess and leave no damage in the coating during cleaning.
The 360° Barbell Brush is about 12.7 cm long, 8.9 cm wide and 2.5 cm thick, so that a relatively large area can be processed. Their weight is 136 g.
Application of the 360° Barbell Brush – How do I clean a barbell?
For optimal use, the barbell brush is placed with the outside in the palm and the inside of the fingers. It is then wrapped around the handle of the barbell in such a way that a complete contact is formed.
This is followed by uniform sliding movements until the dirt is removed from the recesses. Once stubborn dirt that has accumulated over a long period of time has been removed, the next cleaning cycles are carried out with significantly less effort.
For hygienic reasons, it is advisable to thoroughly disinfect the grip surfaces of the training equipment after processing with the 360° Barbell Brush.
Conclusion on the barbell brush from Hybrid Athletics
With the 360° Barbell Brush, users of dumbbells, kettlebells and dumbbells finally get a cleaning system that not only cleans effectively. It also maintains and improves grip and contributes to a hygienic training environment.
Specification
Weight - 20KG
Manufacturer - Hybrid Athletics
Warranty - 2 years