HOLD STRONG Competition Bumper Plates - EX DISPLAY
Contact us for a quotation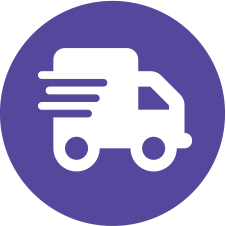 Same day shipping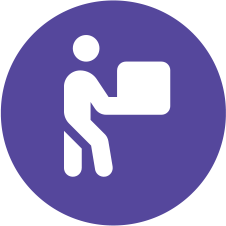 Free shipping on orders over £250
Description
**BRAND NEW EX-SHOWROOM DISPLAY WEIGHT PLATES**
HOLD STRONG Fitness GmbH is a project that originated in 2015 in Dortmund, Germany, with the ethos "To deliver the most functional and versatile equipment that doesn't yet exist, one must simply create it." The company first started with the production of high end pull up bars, and has recently taken the next step into the functional fitness market. Functional Rigs have evolved in every size, shape and colour imaginable to HOLD STRONG's unsurpassable level of precision manufacturing and quality. HOLD STRONG is forward-looking with a holistic approach to training that has given rise to one of the most exciting and inventive ranges of equipment in the industry. Perfect for both home and commercial fitness studios, HOLD STRONG's racks, weights, plates, intelligent solutions and fun, innovative, ever-expanding range of functional accessories offer the complete fitness package, with durability and affordability guaranteed.
Nothing else competes with the pure strength, quality and design of these IWF industry-standard Olympic weightlifting competition plates from HOLD STRONG. Created for the ambitious athlete, these competition bumper plates are manufactured to international standards and guarantee longevity for intensive training. The rubberised weight discs meet international competition standards, but also inspire with the highest quality and durability when used in daily training. The extra-hard steel core reduces jumping to a minimum when dropped. Available in different weights, and also in sets (2 x 10 kg, 2 x 15 kg, 2 x 20 kg, 2 x 25 g).
The basis of our HOLD STRONG Bumper Weight Discs is a steel disc of Shore-A-hardness 86. The Shore test procedure confirms the extreme durability and low elasticity for the steel. This guarantees that the discs remain dimensionally stable, even if they are thrown out of the overhead position. Recoil is minimised and the annoying bounce is eliminated, even when used on hard ground. These Competition Bumper Plates are colour coded to represent the Olympic colour scale (10kg = green, 15kg = yellow, 20kg = blue, 25 kg = red). In this way, the total weight of the dumbbells of athletes, judges and audiences can be recorded quickly.
Loading is intuitive, and accidental, uneven assembly a thing of the past. The rubber coating has a stylish matt finish, and excellent grip. The HOLD STRONG lettering and the respective weight are set off white. Thanks to a slightly elevated border, direct contact of the inner ring with other discs is prevented. This eliminates scratches in the metal, even when stacking, and makes the plates easier to pick up from the ground. The Competition Bumper Plates have a diameter of 450mm, regardless of weight. The width varies depending on the weight. The galvanised steel inner ring is effectively protected against corrosion and, with a diameter of 50.44mm, meets international standards to be pushed smoothly and firmly onto any commercial barbell.
Since HOLD STRONG Fitness Competition Plates meet all relevant standards, they can be used in regional, national and international competitions. In addition to classic Olympic weightlifting, they are suitable for powerlifting, strongman and cross-fitness competitions. The plates also enrich daily training in various strength sports disciplines. High resilience makes them suitable for any professional environment and in group training in gyms, cross-training boxing, sports clubs (in particular Olympic weightlifting and power triathlon), schools, universities and personal training.
Exercises with Competition Bumper Plates
The Competition Bumper Plates are suitable for a variety of exercises in the field of Olympic weightlifting, powerlifting strength training and functional fitness. They ensure the perfect absorption height from the ground, With their 450mm standard diameter, correct movement patterns can be practiced. Even when dropping from the shoulder or overhead, the recoil is minimal. The plates are therefore also suitable for higher repetition numbers and fast execution. Thanks to the high material density, the 20 and 25 kg discs are also much narrower than rubber granules bumper plates, so that even the heaviest loads (200 kg and more) are guaranteed to fit on the barbell. This is important for high-class competition athletes in deadlifting and squatting.
Product features
Pure strength and quality for the ambitious athlete
Solid virgin rubber will not bend or crack through the high torque of Olympic-weightlifting movements
Each disc is calibrated to 0.7% weight accuracy and drop tested 10,000 times from a height of 2 metres
Shore-A hardness 86 steel for dimensional stability and anti-bounce
High material density for space-saving loading of the barbell
Ring opening 50.4mm and disc diameter 450mm meet IWF standards
Colour coded for easy identification: 10kg (green), 15kg (yellow), 20kg
(blue) and 25kg (red)
Olympic colour scale rubberised rubber
Stainless galvanised steel inner ring
Matte finish for better grip
Disposed edges for contactless stacking
No damage to Olympic training platform
Low weight deviation
+/- 15g tolerance
Specification
Thickness of the bumper plates, sold as pairs.
Dumbbell disc 10 kg (green): 30 mm
Dumbbell disc 15 kg (yellow): 40 mm
Dumbbell disc 20 kg (blue) 55 mm
Dumbbell disc 25 kg (red): 65 mm
Warranty - 2 years