HOLD STRONG Elite Adjustable Bench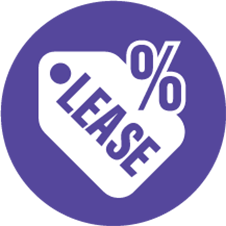 Commercial leasing - Find out more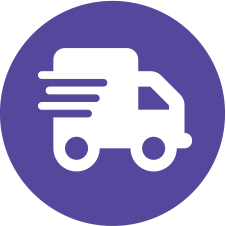 Same day shipping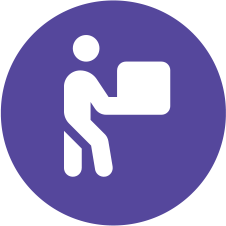 Free shipping
Description
HOLD STRONG Fitness GmbH is a project that originated in 2015 in Dortmund, Germany, with the ethos "To deliver the most functional and versatile equipment that doesn't yet exist, one must simply create it." The company first started with the production of high end pull up bars, and has recently taken the next step into the functional fitness market. Functional Rigs have evolved in every size, shape and colour imaginable to HOLD STRONG's unsurpassable level of precision manufacturing and quality. HOLD STRONG is forward-looking with a holistic approach to training that has given rise to one of the most exciting and inventive ranges of equipment in the industry. Perfect for both home and commercial fitness studios, HOLD STRONG's racks, weights, plates, intelligent solutions and fun, innovative, ever-expanding range of functional accessories offer the complete fitness package, with durability and affordability guaranteed.
HOLD STRONG Fitness weight bench for professional use in gyms. The robust weight bench allows you a varied and safe workout for the entire body. HOLD STRONG Fitness weight bench Ideal for inclined, flat and negative bench presses as well as dumbbell training of any kind. View more of our range of benches.
Product features
What setting options does the Hold Strong weight bench offer?
The weight bench offers a total of 7 adjustment options for the backrest and 2 settings for the seat cushion. It can be used both as a flat bench and as an inclined bench or so-called negative bench, i.e. with a sloping back. By changing the angle, many different muscle groups can be used and exercises can be varied.
The bench can be adjusted with one movement: Simply lift the backrest so that the support comes loose and reinser the desired notch. The mechanics are much faster and at the same time safer than screw cap solutions, which can be found on many comparable products.
What is the advantage of inclined bench press compared to conventional bench press?
Neither exercise is per se "better" than the other. The variants each pursue a different goal: Conventional bench press on the flat bench places a strong focus on the entire chest and especially its lower and middle part. Oblique bench press involves the upper chest and also the front shoulder area more strongly. For an even strength development good optical progress, it is recommended to perform both exercises regularly.
Why do you do negative bench press?
Anyone who has ever seen professional competition bench press will have noticed that the athletes often form a "bridge" by lying on the bench into an extreme hollow cross. Negative bench press, also known as the "Decline Bench Press", replicats this principle – but without the technically demanding and not particularly back-friendly bridge.
With the negative bench press, particularly high loads can be moved. The variant is also superior to all other variants in terms of development of the lower breast.
Which barbell exercises can be performed with the Hold Strong weight bench?
Our HOLD STRONG Fitness weight bench is an all-rounder. In combination with a barbell, a full-body workout can be easily put together.
Dumbbell exercises with the weight bench:
Butterflys
Dumbbell bench press
Dumbbell inclined bench back
Coatings
Biceps curls with leaning arm
Hammercurls
Triceps kickbacks
Upper body exercises with the weight bench:
Bench press
Inclined bench press
negative bench press
Shoulder press sitting
French Press
Biceps curls sitting
Specification
The HOLD STRONG weight bench at a glance
7 settings of the backrest, 2 adjustment of the seat
for flat, oblique and negative bench press
Easy adjustment with just one movement
high stability
hygienic, easy-to-clean contact surface
High-quality HOLD STRONG design
Weight : 50kg
Warranty - 2 years
Commercial leasing
Benefits
Fixed rates for the duration of agreement
Major tax benefits - each payment Is 100% tax deductible
The equipment can be earning your next payment from day one
No need to have bank loans, overdrafts or pay cash
Fast application turnaround
Spread the cost of your equipment purchase
Protect existing lines of credit and preserve cash flow for business growth