Inspire Fitness SF5 Smith Functional Trainer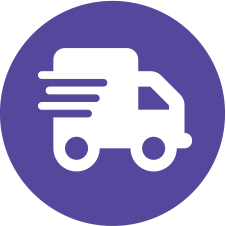 Same day shipping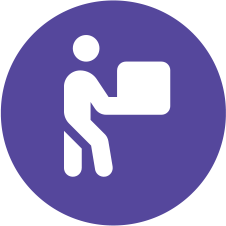 Free shipping

Download Product Sheet
Description
RECEIVE A COMPLIMENTARY CENTR SUBSCRIPTION WITH PURCHASE - WELLNESS TRAINING FROM CHRIS HEMSWORTH'S TEAM OF EXPERTS.
Inspire Fitness offers unique and innovative fitness equipment of exceptional quality. It produces award-winning strength pieces including multi-gyms, functional trainers, power racks, benches and smith machines. Inspire also offers a range of state-of-the-art cardiovascular equipment and accessories. With industry-leading designs, and outstanding customer service and warranties, Inspire Fitness is the perfect choice for sports clubs, corporate wellness, council trusts, hotel leisure, private gyms, educational facilities and home fitness.
Enhanced dealer version of the SF3 Smith-Functional Trainer features counter balanced Smith Bar adjustment to accommodate a greater number of users and enhanced functionality with Rock Climbing Grips, Band anchors, Battle Rope anchor greater accessory storage and optional horizontal storage racks.
Product features
Frame - Heavy-duty steel, matte black powder coated, 2.0 mm tubing.
(39) vertical pulley positions at 1.5-inch (38 mm) increments highly visible to the user through the integrated Position Window
Dual adjustable swivel pulley at 48.5-inch (123 cm) width center of pulley pivot to center of pulley pivot
Adjustable swivel pulley swivel through a 232-degree range
Counterbalanced Smith Bar Height Adjustment results in an adjustment weight for the bar plus carriages of 20 lb. / 9 kg
Smith Bar starting weight = 30 lb. / 13.6 kg
Specification
Max User Load / Weight: 300 lbs. / 136 kg
Regulatory: complies with ASTM and EN957
Dual multi-grip Chin / Pull-Up Handles: feature knurled surface for maximum grip
Dual Rock-Climbing Grips
Standard black cloth weight stack shrouds
Standard accessories / storage includes: Double attachment point and knurled EZ Curl bar, Triceps Rope, (2) Soft strap 2-Ring D-Handles, Double attachment wide Chin / Dip Belt, Ankle strap, (2) 5lb Add-On Weights, Tablet/Phone holder, watter bottle holder
2 x 95kg/210lbs commercial weight stacks with solid guide rods and center drilled weight plates
Assembled Weight: 286kg
Assembled Dimensions: (L X W X H) 114cm x 150cm x 213cm
Weight plate increment = 10lb/4.5kg, 2 x weight stacks numbered 1-21
Home warranty: Lifetime frame and parts, 2 years cables, 90 day upholstery and 1 year labour : Light Commercial : up to 6 hours daily use - lifetime frame, 10 years parts, 1 year cables