Positive Posture Sol Massage Chair in Black
Contact us for a quotation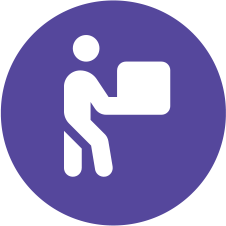 Free shipping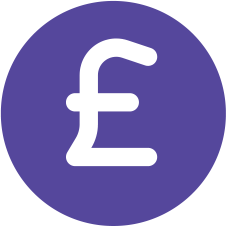 Price match guarantee

Download Product Sheet
Description
Positive Posture curates the most stunning, rejuvenating home and office furnishings from the world's top designers and ergonomists.Distinctive design takes furniture beyond aesthetics and effectual movement. It weaves the two into something that is no longer just a piece of furniture, but rather an exquisite experience. Positive Posture creations emerge from leading visionaries in the field of industrial art and design.
Positive Posture's seating has a profound impact on your health and happiness, catering to the body's every movement to enhance the way you work, relax and sleep. Crafted to the highest quality standards, Positive Posture designs provide endless hours of soothing comfort, support and delight for a lifetime of wellness and timeless style.
Make a space for yourself. Sit back and unwind in your Sol massage chair. Quiet your body and mind while you let Sol's L-track massage relieve your shoulders, low back, glutes, and hamstrings. Proprietary Comfort Wave™ motion uses traditional Chinese side-to-side massaging to boost energy and improve circulation. Air cells in the attached leg rest gently knead and relieve tight calves. The Sol features programmed and manual sessions and a conveniently located USB port for charging your smart device.
Positive Posture believe massage chairs should be more than just functional. When thoughtfully designed at the balancing point where form and function meet, they can actually have a profound impact on your health and happiness.They partner with award-winning designers, ergonomists, and wellness experts around the world to create uncompromisingly refined massage chairs that raise the science of comfort and rejuvenation to a high art form.
The Sol is a product of years of research, testing and refinement; built of the finest materials, crafted to the highest quality standards, and designed to provide you with a lifetime of wellness and timeless style.
Product features
Main Features
Black
2 Programmed sessions
5 Manual options
True Zero Gravity®
Therapeutic air massag
L-Track Design
Easy-to-use customised massage and seating settings
USB ports
Other Features
In addition to kneading, tapping, and rolling, Sol offers a proprietary side-to-side "Comfort Wave" movement.
The L-Track is designed to trace the natural curves of the human body, allowing Sol to effectively massage your neck, low back, glutes, and hamstrings.
The therapeutic air massage targets your legs and hips providing tension relief for your lower body.
Deep, relaxing, infrared therapy warms your lower back, increasing blood flow and providing soothing relief where you need it most.
With a push of a button the seat back reclines to True Zero Gravity® and elevates your legs to a position that is comfortable and therapeutic.
The easy-to-use controls offer customised massage and seating settings.
The USB port offers convenient access for charging so you can recharge your devices while you recharge your body.
Specification
Main Specification
Chair Dimensions: Reclined H 71 x D 147 x W 68.5cm
Upright H 89 x D 117 x W 68.5cm
Seat Width: 43cm
Seat Depth: 40cm
Chair Weight: 50kg
Upholstery: Synthetic Leather
User Height Range: 5'0" (152.40cm) x 6'2" (187.96cm)
User Weight Limit: 190 lbs (85 kg)
Reclining Angle: Approximately 123° – 157° against flat floor
Stroke Length: 114cm
Programmed Sessions: 2
Manual Sessions: 5
Massage Session Length: Approximately 15 minutes
Reclining Angle: 123° - 157°
Wall Hug: 10.15cm needed between back and wall when upright
Power Supply: AC120V - 60Hz
Maximum Power Consumption: 200W
Specification
Colour - Black
Brand - Positive Posture
Material - Synthetic Leather
Type - Massage Chair
Dimensions - H 89 x D 117 x W 68.5cm
Weight - 50kg