ProMountings RM-1000 Punch Bag Rafter Mount
Contact us for a quotation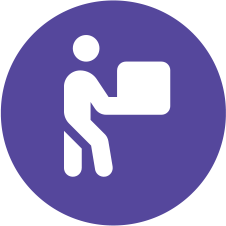 Free shipping on orders over £250
Description
The original leading company in commercial and residential
punching bag
mounting systems and fitness equipment since 2012!
Pro Mountings manufactures high quality fitness mounting systems for home and
commercial
installations. Our American made products are the best and most durable products currently on the market! We listen to our customers and bring to life the the
mountings
that you want.
ProMountings
Rafter Mounts are designed to Absorb Noise and Vibration for heavy punch bags. This RM-1000 model is for bags weighing up to 120lbs and the RM-1000HD model for the heavier 130lbs-200lbs punch bag range. With their proprietary compressed spring design, the Promountings Rafter Mount will withstand thousands of strikes for a lifetime.
Every strike is absorbed by the springs inside the Promountings Rafter Mount which helps absorb the vibration going into the floor joists. Installation only takes a few minutes and is super easy!
Product features
For Heavy Bags up to 120lbs
Heavy Bag Mounting System Made with 1/8" Powder Coated Steel.
Easily attached to a Wooden Rafter or Joist.
Built in Compression System Absorbs Noise and Vibration
Makes for a Quieter in Home Workout.
Designed to Withstand Thousands of Strikes.
All Mounting Hardware Included (support brace sold separately).
5 year manufacturer's warranty
Specification
Type - Rafter Mount
Brand - ProMountings
Weight - 1.85kg