Reflex Curved Roller Mount Track
Contact us for a quotation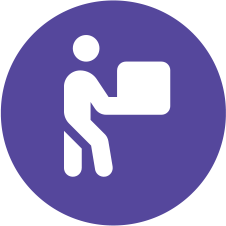 Free shipping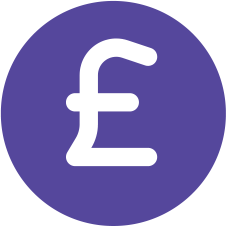 Price match guarantee

Download Product Sheet
Description
Though relatively new to offering the general public martial arts equipment Reflex have been supplying martial arts associations, clubs and academies across the UK and the Republic of Ireland since 1993.
Reflex have been the importer and distributor for both Aqua Training Bags® (water filled punch bags) and ProMountings® high quality punch bag hanging solutions from the US. They are also a stockist of TOP TEN, Tusah and Kicksport sparring gear.
As a small family business run by practising martial artists and have first-hand experience and knowledge of many of the products available. Reflex aim is to offer good quality items and leading brand types which are competitively priced.
Product features
The curved track is great for storing bags against the wall to optimise space in your gym and can be interconnected with our straight track sections or another curved section to give a full 180 degrees path. You can even connect 4 curved sections together to give a 360 degree track with a 6 foot diameter. Combining curved and straight sections allows for a wide variety of rolling track layout options for your punching bags.
As with our straight track sections the Curved Track can be used in both commercial and home gyms and can be fitted to a variety of ceiling types including open joists, plasterboard covered joists, cement ceilings and metal framework. The curved track can fit 30, 40 and 60cm centre to centre on joists and has ample other spaced fitting locating holes.
NB. If you are looking to fit only one track section please select the Track + Track End Stops Pack variant which includes a pair of end stop bumper plates. If fitting more than one track as a continuous run you will need one Track + Track End Stops Pack option and any additional tracks can be selected as Track Only (No end stops included). The pair of end stop bumper plates are required to be placed at each end of your track or multiple tracks run to prevent the roller mounts coming off the end.
Specification
NB. TRACK ONLY - ROLLER MOUNT NOT INCLUDED
90 Degree curved track with 93cm radius
Fabricated from 4mm British steel plate for superior strength!
Can be mounted to open ceiling joists, plasterboard covered joists, concrete ceilings or unistrut*
Durable powder coat finish
Interlocking ends allow for addition of multiple track sections
275kg weight capacity per section
Mounting hardware included! (When fitting to wooden joists)
Manufactured in the UK
15-year limited warranty! (Excludes normal wear & tear such as scratching to the powder coating)
Bespoke custom colour option service available
Shipping weight: 20kg