Reflex M1 I-Beam Punch Bag Roller Mount
Contact us for a quotation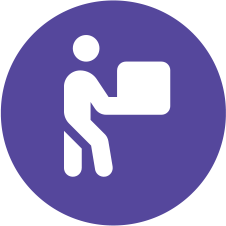 Free shipping on orders over £250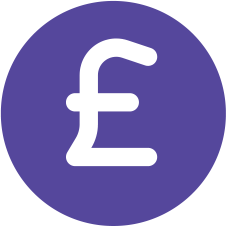 Price match guarantee

Download Product Sheet
Description
Though we are relatively new to offering the general public martial arts equipment we have been supplying martial arts associations, clubs and academies across the UK and the Republic of Ireland since 1993.
We are an importer and distributor for both Aqua Training Bags® (water filled punch bags) and ProMountings® high quality punch bag hanging solutions from the US. We are also a stockist of TOP TEN, Tusah and Kicksport sparring gear.
As a small family business run by practising martial artists we have first-hand experience and knowledge of many of the products available. Our aim is to offer good quality items and leading brand types which are competitively priced.
Product features
Turn your existing I-Beam into a punch bag sliding track rail quickly and easily with our Reflex I-Beam Roller Mount punch bag hangers and free up space in your gym.
Our M model Reflex Roller Mounts are a rolling mounting system that can be quickly locked into position for punching bags that weigh up to 118kg/260lbs.
You can lock them into position for a static workout and then roll your punch bag out of the way when you're done. You can also leave them unlocked and let them roll along the I-Beam as you work out.
This Heavy Bag Mounting System is made from 4mm British powder coated steel plate, easily attaches to I-Beams that are between 89mm and 114mm wide. Great for both Commercial Gyms and Home Gyms. Mounting hardware is included.
Specification
M1 model for I-Beams between 89mm and 114mm wide
Roll it out and lock into position or leave unlocked and let the bag move with you as you workout
For Heavy Bags up to 118kg
Great for commercial gym installations
Grade 8.8 High Tensile Hardware
UHMWPE Wheels for a smooth rolling operation
Fabricated from 4mm British steel and powder coated for a durable lasting finish
All mounting hardware included
Manufactured in the UK
Laser cut Reflex Mounts logo
5 year warranty!
FREE UK shipping (excludes Scottish Islands & Channel Isles)
Bespoke colour options service available
Type: Roller Mount
Brand: Reflex
GTIN: 5065014355237
Product Code: RX-IBRM1
Weight: 3.2kg
Order by the width size of the I-Beam:
89mm - 102mm (3.5"- 4")
102mm - 114mm (4" - 4.5")