revvll PRO – High-End Rope Trainer
0% Interest free credit - Spread your payments over 6, 9, 12 & 24 months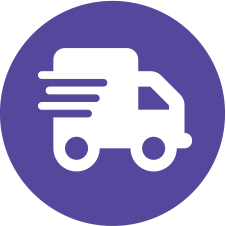 Same day shipping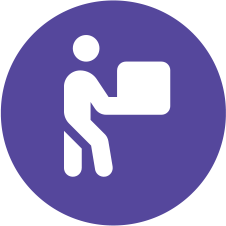 Free shipping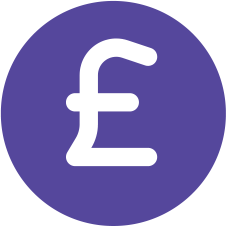 Price match guarantee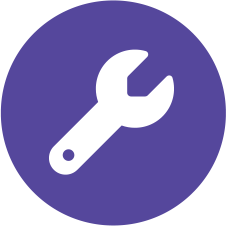 Installation available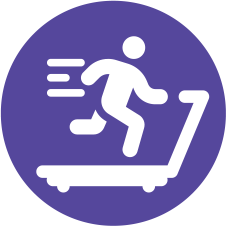 Try before you buy

Download Product Sheet
Description
aerobis builds products that facilitate training anywhere and anytime. They are tailored for the Anywhere Athlete; for gyms, professional personal trainers and athletes at home, outdoors and wherever they may be. aerobis creates versatile, innovative mobile training devices, with quality and durability integral to their purpose.
aerobis was born in Cologne in 2009 with the development of the aeroSling. Founder, Elmar Schumacher, originally designed the sling trainer for his own training. He went on to develop and market training products for functional training, for state-of-the-art training of strength, endurance, and coordination. With aerobis training equipment, optimal results can be achieved in minimal time. Workouts can be made more efficient with the focus on movement and muscle chains, instead of isolated muscles. Each individual aerobis piece has its own focal point, whilst working in complete harmony with another for a holistic approach to training.
Product features
True Innovation with a full Patent in the United States and Europe.
4m endless rope made of PU ensures a wide range of motion.
Pro tip: combine it with our the aerobis rail adjust for easy height adjustment.
Trains endurance and strength with pulling, pushing and rotating movements.
6 distinct resistance settings and repetition counter rope insert.
Transmission and eddy current system enables smooth rope flow.
Compact and super easy to transport. Can be used everywhere.
Highest quality for individuals, personal trainers and fitness studios.
Super durable construction. 100% Handmade in Germany.
Includes online access to instructions, workouts and plans.
You have never trained like this before
revvll PRO rope trainer gets you a fitness workout like no other fitness device you experienced. Experience highly demanding full-body exercises with a 4m long and 25mm wide rope and with 6 different resistance settings. With complete freedom of movement you can train your whole upper body with pulling, pushing and rotating exercises while improving both strength and endurance. You have never trained with a rope like this before.
The most versatile Rope Workout that never ends
The variety of exercises is limited only by your imagination. Whether facing or avercing the rope, standing, sitting or in pushup position – the revvll PRO offers you countless exercise variations. Depending on the muscle group used, the resistance can have different effects on your body. But because the revvll PRO can be adjusted in 6 resistance levels, everyone finds the right setting, from rehab patients to professional athletes.
Quality made in Germany
Many years of development work went into the small housing of the revvll PRO rope trainer. The result is a studio-quality device that is made for daily use. To accomplish this, the revvll PRO was tested extensively in extreme situations. To meet our high quality standards, we manufacture the revvll PRO completely in Germany.
10 good reasons for the revvll PRO from aerobis
Innovative and revolutionary: The revvll PRO is unique in its design and thus offers a freedom of movement that was not given in any rope training before. You can train as freely as you want without any limitation.
Compact lightness: Our rope trainer is so light and compact that you can always take it with you without effort. Whether indoors or outdoors – with the revvll PRO you can train effectively from anywhere.
User friendly attachment: No matter if it is a pole, climbing frame or tree – the rope trainer can be attached everywhere without any problems. It works easily with an anchor sling and a carabiner, which are included in the delivery.
Different exercise variations: Whether pushing, pulling or rotating movements – with the revvll PRO everything is possible. In addition, the rope trainer offers you 6 different resistances, which are manually adjustable. So you can arrange your workout as you like without having to sacrifice efficiency.
More than just one workout goal: With the revvll PRO you train your whole body and no muscle is spared. Depending on the setting and placement, your coordination and mobility are optimally promoted in addition to endurance and strength.
Gym quality for everyone: The revvll PRO is an equipment in gym quality. Therefore it is ideal for personal trainers and fitness studios. But due to its easy handling even amateurs can start sweating from home.
Easy to clean: The revvll PRO consists of an anti-allergenic rope, which can be cleaned quickly and easily.
High neuromuscular demand: Compared to pull-ups, the training with an rope trainer does not offer a constant grip, therefore the neuromuscular demand during the workout with the revvll PRO is much higher. Functional and efficient training is therefore guaranteed.
Made in Germany: aerobis rope trainers are completely manufactured in Germany and meet a very high quality standard. It´s high-quality materials and the robust construction have been tested under the hardest conditions and ensure a safe and effective workout.
Free training plans included: In addition to the revvll PRO you will receive online access to helpful instructions, motivating training plans and effective real-time workouts.
Specification
Patented and most advanced rope trainer
Excellent strength and endurance training opportunities
Push, pull, and rotate against 6 adjustable resistances
Extremely compact, light, and can be used almost anywhere
Professional indirect braking system creates optimal flow
Online DVD with introduction video, training plans and real time workouts
Includes anchor sling with second carabiner for ultimate stability, exercise poster and manual
Rope dimensions (L x W): 4m x 25mm
Weight: 6kg
Warranty: 2 years
0% Interest free credit - Spread your payments over 6, 9, 12 & 24 months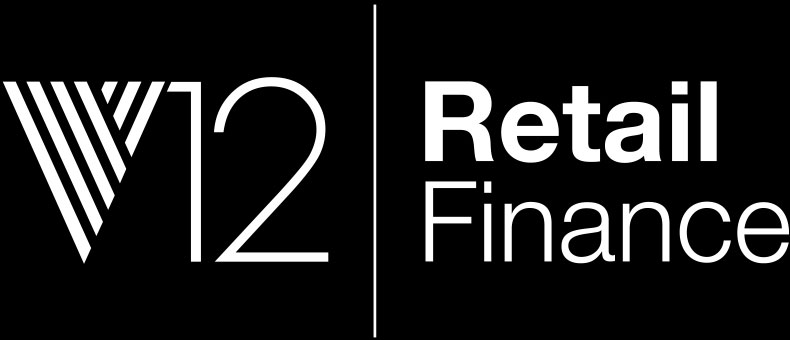 Your new home gym is just a few simple clicks away
Whether you're after a brand new treadmill, a complete home gym or wellness products we've got a range of payment options to help you spread the cost. Spend between £280 and £15,000 on any items with us (even discounted items) and you can apply for 0% finance. It only takes minutes and all that is required is a 10% deposit.
0% Interest free credit - Spread your payments over 6, 9, 12 & 24 months, minimum purchase price £280.
Please click on a question below to expand:
Our online application form typically takes less than 3 minutes to complete, you can also apply instore or speak to our sales team. Your application is then instantly sent to the finance company and they will typically respond with their decision in around 10 seconds. Some applications may take longer to process. If for any reason we can't give you an instant decision you will be notified on screen as part of the application process and also by e-mail, with a follow up e-mail as soon as a decision is confirmed.
Must be over the age of 18
You, or your partner is in permanent paid employment (over 16 hours per week), retired (receiving a pension), in receipt of a disability benefit or self-employed
Has been resident in the UK for at least 3 years and will continue their residency in the UK
Has a debit or credit card in their name and registered to their address (you'll need this to match the address used to complete the identity verification)
You must have a UK bank account capable of accepting Direct Debits
Has a Bank or Building Society current account (you'll need this to complete the direct debit instruction)
You have the right under section 66A of the Consumer Credit Act 1974 to withdraw from the agreement without giving any reason before the end of 14 days (beginning with the day after the day on which the agreement is made or, if later, the date on which we will tell you that we have signed the agreement). If you wish to withdraw you must give the finance company notice in writing or by telephone or email. The name of your finance company will be clearly shown on your credit agreement (see contact details below). Please note that if you do give notice of withdrawal, you must repay the full amount of the credit without delay and in any event by no later than 30 days after giving notice of withdrawal. If you want to settle the loan after the 14 day cooling off period, you may do so but you will also have to pay interest accrued from the date the agreement was made until the date you repay it. If you wish to pay by debit card please telephone the finance company. If you wish to pay by cheque please send it by first class post to the finance company. Please allow 10 working days from the day you post the cheque to allow time to process the payment.
V12 Retail Finance Limited
20 Neptune Court
Vanguard Way
Cardiff
CF24 5PJ
Tel: 02920 468912
Email: operations@v12finance.com
Yes. A credit check forms part of the automated decision making process and is part of a responsible lending policy.
Yes. You must have a UK bank account capable of accepting Direct Debits.
Yes, a minimum 10% deposit is required, if you wish to you can pay up to a maximum deposit of 50%.
Your monthly repayments are collected by Direct Debit.
You have the right to repay all or part of the credit early at any time - you should contact V12 Finance for details by phone, e-mail or letter at the following:
V12 Retail Finance Limited
20 Neptune Court
Vanguard Way
Cardiff
CF24 5PJ
Tel: 02920 468912
Email: operations@v12finance.com
The total cost of the loan is shown clearly on the finance agreement.
If you fail to pay any amount you owe under the Credit Agreement by the date it is due, the finance company may charge you interest on that amount, they may also levy additional fees - details of these can be found in your copy of the credit agreement which is available to you as part of the application process and also supplied to you as part of the welcome pack you will receive following acceptance of finance.
The first payment is typically due 30 days following the date of delivery of your order.
The APR is shown clearly on the credit summary (in the top right hand corner of the screen) throughout the credit application process. It is also shown clearly on the credit agreement itself. The APR for Interest free credit is 0%.
To apply for one of our credit options you must meet the following criteria:
Over 18 years of age
A UK resident with at least 3 years continual address history
Be in full time employment, unless retired, or unemployed with a spouse in full time employment
Have a UK bank account capable of accepting Direct Debits
The goods must be delivered to your home address (submitted on your application)