aerobis blackPack® Weighted Vest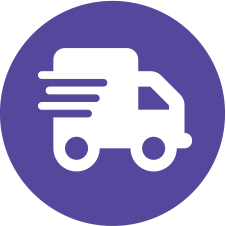 Same day shipping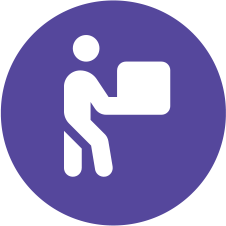 Free shipping on orders over £250

Download Product Sheet
Description
aerobis builds products that facilitate training anywhere and anytime. They are tailored for the Anywhere Athlete; for gyms, professional personal trainers and athletes at home, outdoors and wherever they may be. aerobis creates versatile, innovative mobile training devices, with quality and durability integral to their purpose.
aerobis was born in Cologne in 2009 with the development of the aeroSling. Founder, Elmar Schumacher, originally designed the sling trainer for his own training. He went on to develop and market training products for functional training, for state-of-the-art training of strength, endurance, and coordination. With aerobis training equipment, optimal results can be achieved in minimal time. Workouts can be made more efficient with the focus on movement and muscle chains, instead of isolated muscles. Each individual aerobis piece has its own focal point, whilst working in complete harmony with another for a holistic approach to training.
Product features
The blackPack® unisex vest does it differently. Its weight bags can be added and removed from the outside when you require a change of weight for a different exercise. There's no need to take off the vest to change the weight. Thanks to its six velcro pockets, it can be easily loaded and unloaded within seconds, even during the workout. With sand you can reach a total weight of up to 10kg (22lbs), and with steel shots you can even go as high as 25kg (55lbs). The aerobis blackthorn® Battle Rope or aerobis Blackthorn Battle Jump Rope would be a great piece of kit to use whilst training with the aerobis blackPack® Weight Vest.
The blackPack® unisex vest is unique in that its weight bags can be added and removed from the outside when you want a change of weight for a different exercise. Traditional weight vests come with fixed weight bags that can only be accessed from the inside. The blackPack® offers more efficient training opportunities, giving you an incredible 6 weight vests in one.
Increase your bodyweight
The blackPack® Weight Vest would be a great to use on the aerobis workout station this would increase the individuals strength. The weight vests are an effective tool to make bodyweight training more challenging. The vests increase your bodyweight and, thus, the training resistance in exercises like squats, dips, and pull-ups. With available weight 5 - 25kg, you can order the vest unloaded, or let us fill it for you so you can start your bodyweight training right away.
Easy to clean
The side parts of the blackPack® vest are open to allow for good air circulation. The inner surface is made from PVC and can be cleaned easily with a wet cloth. This prevents the typical odour development of other weight vests.
Specification
Up to 10kg of weight requires sand filling
15 - 25kg weight uses metal shot
5-25kg
Maximum weight of training sand: 10kg Maximum weight of steel shots: 25kg
Warranty: 2 years
The blackPack® unisex vest offers an incredible 6 weight vests in 1Increases training resistance in squats, dips and pull-ups and strength
Swift addition and removal of bags from the outside, without the need to take off the whole vest
Tough textile with strong seams and smooth outside structure
Hygienic sweat-repellent inner surface
Easy to clean
Online DVD with introduction video, training plans and real time workouts