aerobis Mini Massage Gun
Description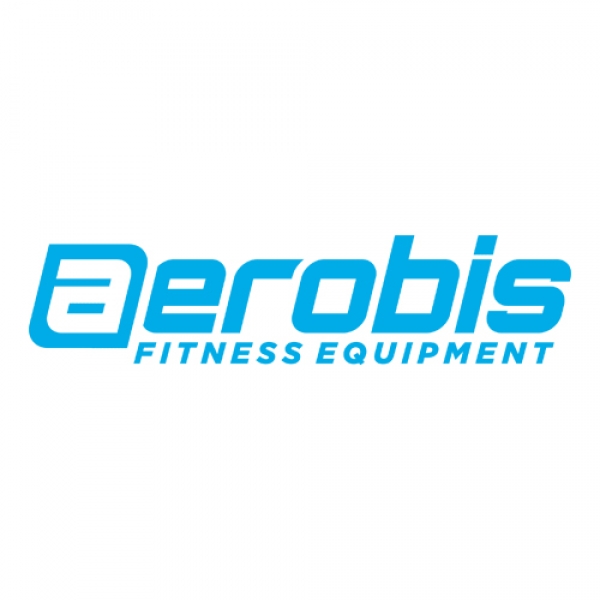 aerobis builds products that facilitate training anywhere and anytime. They are tailored for the Anywhere Athlete; for gyms, professional personal trainers and athletes at home, outdoors and wherever they may be. aerobis creates versatile, innovative mobile training devices, with quality and durability integral to their purpose.
aerobis was born in Cologne in 2009 with the development of the aeroSling. Founder, Elmar Schumacher, originally designed the sling trainer for his own training. He went on to develop and market training products for functional training, for state-of-the-art training of strength, endurance, and coordination. With aerobis training equipment, optimal results can be achieved in minimal time. Workouts can be made more efficient with the focus on movement and muscle chains, instead of isolated muscles. Each individual aerobis piece has its own focal point, whilst working in complete harmony with another for a holistic approach to training.
The aerobis Mini Massage Gun is the perfect for vibration training. It is designed for self use, and its ergonomic shape makes it easy to reach all parts of the body, including the back and neck. It is flexible, easy to handle and fits in your pocket. Every athlete knows the feeling of tense and heavy muscles after an intense workout. This is where the extra practical massage gun from aerobis comes in handy. It accelerates the regeneration time of the muscles through the use of soothing pressure and vibration. The Mini Massage Gun stimulates blood circulation, and at the same time promotes elasticity of the muscles. The gun is cleverly designed for optimal use on your own body, on the leg muscles, arms and upper body.
Health benefits
The stimulating and deep-acting massage provides calming and immediate relaxation. Tense muscles can be significantly relaxed within 1-2 minutes thanks to the compact aerobis Mini Massage Gun. The massage thereby supports the rehabilitation process of the muscles after a workout and relieves the pain of tense muscles. With regular use, you can not only optimise blood circulation, but also the elasticity of your muscles many times over. In the long run, these properties will help to increase muscle growth efficiently. You can choose from four different power levels and four interchangeable massage heads that be attached and detached effortlessly. Each head is suitable for a specific muscle region. The small massage gun is so compact you can take it anywhere. Save on expensive trips to the physiotherapist or masseur and say goodbye to sore muscles.
Comfortable and easy to use
The Mini Massage Gun meets aerobis' highest standards on all levels. Thoughtful features are packaged in a high quality user-friendly design. With just one button you can operate the whole device. The small massage gun works with virtually no noise, therefore enabling an even more relaxing experience. Nevertheless, the Mini Massage Gun brings powerful performance. The integrated power motor manages up to 3200 strokes per minute, depending on the setting, and the powerful 2,000 mAh battery allows for up to 16 hours of use. The battery is easily charged via the USB-C charging cable included.
Application of the Mini Massage Gun
The Mini Massage Gun is suitable both before a workout session and after. The application before prepares the muscles and reduces the risk of injury. After training, the massage gun has a calming and relaxing effect. After a long workout, muscle groups are often over-acidified and need a regeneration phase to regain their full performance capacity. The massage gun accelerates this phase, and therefore helps to sustainably increase the performance spectrum. With light pressure and slow movements, the massage gun can be used carefully on the desired muscle areas. The Mini Massage Gun is a powerful device that exerts a lot of force on the skin and muscles. Therefore, when in use it should not come into direct contact with bare skin, soft tissues and bones. It is advisable to use the Mini Massage Gun on dry clothes or a cloth to prevent strain on the skin. Similarly, the spine should never be massaged directly. The device should be used carefully with light pressure and cautious movement. The recommended maximum massage time of a body part is limited to 4 minutes.
Suitability
The Mini Massage Gun is suitable for anyone who trains or who wants to ease tense muscles, whether a casual or professional athlete. People who stand or sit for a long time in everyday life also benefit hugely. In physiotherapy, alternative medicine and chiropractic, the massage gun has long been a popular conservative pain treatment. Through the different massage heads and settings, the mini massage gun can be tailored to the individually to help with muscle tension and back pain.
Massage heads
The following 4 interchangeable massage heads are included with the gun:
Ball head - relaxes the entire tissue and muscles
U-head - ideal for massaging the neck and tendons
Cone head - specially designed for deep tissue, massage meridians and acupuncture points
Flat head - for all large muscle groups, making it ideal for the back and thighs
Product features
Deeply effective for relaxation and stimulation of blood circulation
Can be used for the whole body
Accelerates recovery after exercise
Promotes muscle growth in the long term
Clever, ergonomic, compact design
Unbeatable price-performance ratio
High quality materials that promise a long service life
Efficient and powerful
4 different power levels for individual intensity
4 interchangeable massage heads
One button controls all functions for easy operation
Soft grip surface
Powerful 2000 mAh battery
Functional and stylish
Quiet massaging
Convenient USB-C charging cable and clear instructions included
Made in China
Elegant matte black finish
When should the Mini Massage Gun not be used?
Do not use in the following cases:
In case of open wounds
Tissue diseases
In case of pregnancy
When fractures have not healed
In case of thrombosis
High blood pressure
Varicose veins
Specification
Dimensions: 16 x 9 x 5 cm
Battery: lithium-ion battery UN3481
Cells per battery: 3 cells, 2000 mAh, type 18650
Watt hours per battery: 12W
Lithium in grams: 0.6 g
CE certified: EN 60335-1 / EN 60335-2-32 / EN 62233 / EN 55014-1/2 / EB 6100-3-2/3
WEEE: DE25537141
Warranty: 2 years