Escape Fitness Skatrbell
Contact us for a quotation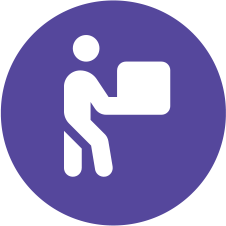 Free shipping on orders over £250
Description
The desire to innovate and inspire lies at the heart of Escape Fitness, and has done since the company was founded in 1988. Escape provides unique, engaging functional training solutions through intelligent design, innovative and exciting equipment and ongoing instructor programming.
From beginnings as suppliers of stunning looking equipment, Escape Fitness provides an exclusive experience in bringing a gym to life. The company's rapid rise to the top of the fitness field comes from a constant drive to push the boundaries, raise the bar and transform the ordinary into the extraordinary. The belief that exercise should be fun, not work, is fundamental to the philosophy, and central to its mission to help you to Escape Your Limits.
Product features
Uniquely flat, space-saving, safety-conscious and stackable.
Gone are the days of loose dumbbells creating training hazards in the commercial or at-home fitness environment. The STAKRBELL has a uniquely flat design that allows the dumbbells to stack effortlessly together creating a flexible, storage solution perfect for commercial or at-home use ensuring a safer, more usable floor space for training.
Specification
The ideal companion to the best-selling Deck 2.0, the STAKRBELL tucks away seamlessly in the integrated storage space, along with other equipment such as resistance bands, forming a self-contained training solution.
With a polyurethane coating, colour coded to complement the striking design of the Deck, these dumbbells are extremely durable and anti-abrasive, easily holding up against the wear and tear of the toughest strength training and functional workouts.