FORCE USA G10™ All-in-one Functional Trainer and Upgrade Kit
0% Interest free credit - Spread your payments over 12 or 24 months
Description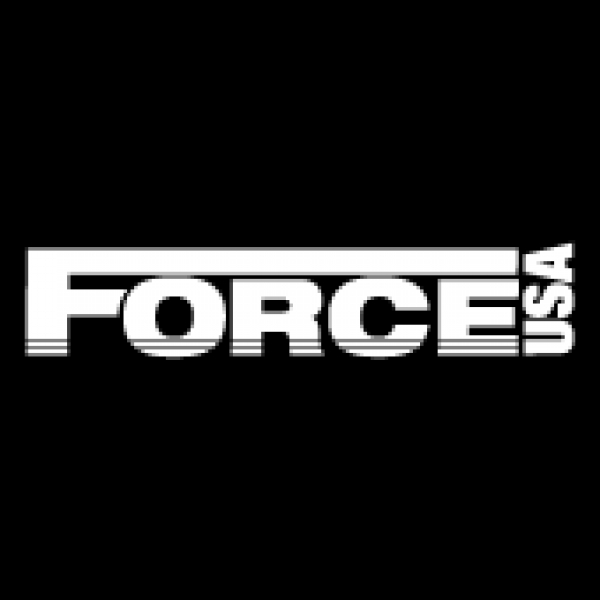 Force USA designs and engineers the safest and highest quality strength training equipment for home and light commercial use. With state-of-the-art precision laser cutting and robotic welding technology, Force has proudly set the benchmark for supreme craftsmanship and affordability combined. Its equipment survives hundreds of hours of R&D testing in commercial conditions to meet strict quality standards. Even carton packaging is tested to guarantee a product's safe arrival at its destination. Force USA delivers the most robust and versatile customised multi-gyms, racks, cages, benches and attachments to take pride of place in any home, personal training studio or commercial gym.
Force USA continues to push the boundaries with the arrival of the G10™ All-In-One Trainer. Never before has so much functionality been included in an all-in-one-trainer with such a compact footprint. Designed for home and commercial set-ups, the G10™ includes a Smith Machine, Squat Rack, Lat Pulldown Bar, Dip Station, Chin Up Bar, TRX Anchor and a world-first interchangeable 2:1 and 4:1 cable ratio. No matter what your strength and fitness goals are, this incredible piece of equipment has it all.
Over 50 exercises in one unique machine
A dream strength and fitness solution, Force USA's G10™ All-In-One Trainer lets you complete over 50 unique exercises to target every part of your body. Made by the undisputed leaders in versatile, heavy-duty all-in-one trainers, you can switch up your training to keep those motivation levels high and reach your fitness goals.
World-first interchangeable cable system
The G10™ All-In-One Trainer has a groundbreaking interchangeable cable system that allows you to easily select your cable ratio on the fly. The 4:1 ratio is suitable for targeting smaller muscle groups, such as face pulls or lateral raises. When you want to go heavier, simply engage the 2:1 ratio, which is perfect for deadlifts, squats, lat pulldowns and other heavy movements. Force USA has once again taken all-in-one machines to a new level, allowing you to work out with friends and family by incorporating the cable ratio for different strength levels.
Tough build with superior fixtures and fittings
The G10™ All-In-One Trainer is made to last. Equipped with superior commercial-grade fixtures and fittings, you can train hard and have confidence in every single component. Heavy gauge structural steel tubing throughout, tough rubber in high use areas and anti-rust protection will deliver consistent performance for years to come. Your new trainer comes with a lifetime warranty and a 2-year warranty on parts and attachments.
Save on space and money
Why spend more on individual gym pieces that take up extra room when all of your strength and fitness goals are taken care of with the G10™? Perfect for anyone who has a garage or studio gym set up, this all-in-one-trainer allows you to save space with its compact footprint (W x D: 204 x 184cm) and not have to invest in single pieces of equipment. To keep your workout space safe and organised, the new G10™ also comes with storage for 2 Olympic style bars, 2 standard size barbells and 8 Olympic weight plate holders.
5-star safety from the industry leader
Force USA is a global leader in gym equipment safety and the G10™ is no exception. With a 5-star safety rating, you can train with zero risk, knowing every safety feature has been included. With front safety bars, J-hooks, spring-loaded depth adjustment, lock-out pegs and smart safe locks, you and your family will have complete peace of mind, no matter what the workout.
Smith machine
The Smith machine on the G10™ All-in-one Trainer is counterbalanced, meaning the weight you load is the weight you lift. Incredibly smooth, strong (450kg / 990lbs weight rating) and perfect for bigger muscles, you can push the limits on exercises like shoulder presses, calf raises and glute building movements.
Strongest squat rack on the market
Force USA was one of the first companies to integrate a squat rack and cable pulleys into its all-in-one trainers. Used since the dawn of weight lifting, the front half-rack now features west-side spacing in the lower portion, to ensure accurate support for any exercise, and is equipped with fully adjustable J-hooks for racking the barbell. The front safety bars hold a massive 900kg /2000lbs and allow you to focus on lifting without worry. They are perfect for bench press, rack pulls, barbell squats and inverted rows.
Complete your trainer with jammer arms
You haven't experienced a true upper body workout until you add jammer arms to your functional trainer. These legendary attachments work to isolate your arms, chest, shoulders and back, so you not only keep perfect form through every rep, but also reduce the risk of injury. Add deadlifts, bench press, shoulder press, incline press and many more exercises to your G10™ or G15™ training.
Versatile T bar row handle
The T bar row handle is one of the most versatile attachments for your G10™ or G15™. The compact bar offers multi-grip positions to really target your lats, traps, biceps and triceps, whilst quickly transforming into a low row station to be used with your cable pulley system.
Ultra-wide leg press to enhance the Smith machine
Your heavy-duty high tensile steel leg press plate can be easily added to the Smith machine to change up your workout. This extra-wide plate offers incredible grip and a range of feet positions so you can go wide or narrow during leg press exercises.
Build explosive power and a ripped torso
The core trainer is one of the best ways to build explosive power throughout your core, whilst adding a range of rotational torso exercises to your upper body training when used with a barbell. This can be used on both sides of your all-in-one trainer.
What else comes with your upgrade kit?
Another great cable attachment, you'll love how effective these comfortable ankle cuffs are for strengthening your hips, glutes, hamstrings, calves and ankle ligaments, which help with overall stability.
Add a pair of ultra-comfortable, heavy-duty single stirrup cable attachments to the nylon handles you currently have with your G10™ or G15™.
Boost storage capacity with 4 extra shelves that are easily added to your trainer. These shelves are perfect for dumbbells and kettlebells to keep your workout space neat and tidy.
The angled TV Mount is a great addition to your all-in-one trainer, allowing you to follow your favourite video training programmes, or watch live sports while you work out. Your TV mount attachment can mount most TVs up to 32 inches.
Product features
8-in-1 strength training system (base unit)
Professional grade
Interchangeable 2:1 and 4:1 cable ratios
6.2mm nylon coated mil spec aircraft quality cables
18 functional attachments included
Optional upgrade kit available
Cables tested to 2000lbs
11-gauge structured rolled tubing
60 adjustment points on uprights
2 x 2 uprights
Attachments included with the G10™ All-in-one Trainer
EZ curl bar
Long bar
Short bar
Lat pull down bar
Tricep pressdown bar
Close grip handle
Tricep rope
Single PVC stirrup handles x 2
Adjustable PVC stirrup handles x 2
Cable extension chains x 4
Olympic bar collars x 3 (pairs)
Cable carabina x 6
J-hooks x 1 (Pair)
Attachments included with the upgrade kit
T bar row handle
Jammer arms
TV mount
Adjustable leg press plate
Core trainer
4 x storage shelves
Single metal handle (pair)
Ankle cuff
Specification
G10™
Exterior (W x D x H): 203 x 185 x 221 cm (80 x 73 x 87 inches)
Interior (W x D x H): 102 x 127 x 203 cm (40 x 50 x 80 inches)
Weight of unit: 450kg (992lbs)
Smith Machine: 350kg (772lbs)
Chin-up: 350kg (772lbs)
Pully ratio:
2:1 => with 100lbs loaded, resistance is 50lbs
4:1 => with 100lbs loaded, resistance is 25lbs
Warranty: Lifetime structural and 2 years on parts and attachments
0% Interest free credit - Spread your payments over 12 or 24 months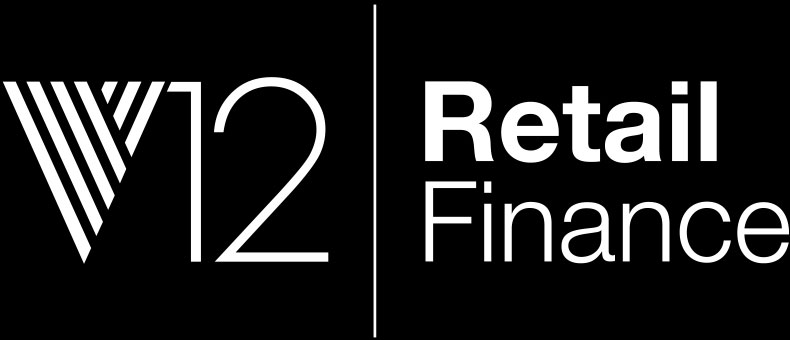 Your new home gym is just a few simple clicks away
Whether you're after a brand new treadmill, a complete home gym or wellness products we've got a range of payment options to help you spread the cost. Spend £1000 or more on any items with us (even discounted items) and you can apply for 0% finance. It only takes minutes and all that is required is a 10% deposit.
0% interest free credit - spread your payments over 12 or 24 months, minimum purchase price £1000.
Please click on a question below to expand:
Our online application form typically takes less than 3 minutes to complete, you can also apply instore or speak to our sales team. Your application is then instantly sent to the finance company and they will typically respond with their decision in around 10 seconds. Some applications may take longer to process. If for any reason we can't give you an instant decision you will be notified on screen as part of the application process and also by e-mail, with a follow up e-mail as soon as a decision is confirmed.
Must be over the age of 18
You, or your partner is in permanent paid employment (over 16 hours per week), retired (receiving a pension), in receipt of a disability benefit or self-employed
Has been resident in the UK for at least 3 years and will continue their residency in the UK
Has a debit or credit card in their name and registered to their address (you'll need this to match the address used to complete the identity verification)
You must have a UK bank account capable of accepting Direct Debits
Has a Bank or Building Society current account (you'll need this to complete the direct debit instruction)
You have the right under section 66A of the Consumer Credit Act 1974 to withdraw from the agreement without giving any reason before the end of 14 days (beginning with the day after the day on which the agreement is made or, if later, the date on which we will tell you that we have signed the agreement). If you wish to withdraw you must give the finance company notice in writing or by telephone or email. The name of your finance company will be clearly shown on your credit agreement (see contact details below). Please note that if you do give notice of withdrawal, you must repay the full amount of the credit without delay and in any event by no later than 30 days after giving notice of withdrawal. If you want to settle the loan after the 14 day cooling off period, you may do so but you will also have to pay interest accrued from the date the agreement was made until the date you repay it. If you wish to pay by debit card please telephone the finance company. If you wish to pay by cheque please send it by first class post to the finance company. Please allow 10 working days from the day you post the cheque to allow time to process the payment.
V12 Retail Finance Limited
20 Neptune Court
Vanguard Way
Cardiff
CF24 5PJ
Tel: 02920 468912
Email: operations@v12finance.com
Yes. A credit check forms part of the automated decision making process and is part of a responsible lending policy.
Yes. You must have a UK bank account capable of accepting Direct Debits.
Yes, a minimum 10% deposit is required, if you wish to you can pay up to a maximum deposit of 50%.
Your monthly repayments are collected by Direct Debit.
You have the right to repay all or part of the credit early at any time - you should contact V12 Finance for details by phone, e-mail or letter at the following:
V12 Retail Finance Limited
20 Neptune Court
Vanguard Way
Cardiff
CF24 5PJ
Tel: 02920 468912
Email: operations@v12finance.com
The total cost of the loan is shown clearly on the finance agreement.
If you fail to pay any amount you owe under the Credit Agreement by the date it is due, the finance company may charge you interest on that amount, they may also levy additional fees - details of these can be found in your copy of the credit agreement which is available to you as part of the application process and also supplied to you as part of the welcome pack you will receive following acceptance of finance.
The first payment is typically due 30 days following the date of delivery of your order.
The APR is shown clearly on the credit summary (in the top right hand corner of the screen) throughout the credit application process. It is also shown clearly on the credit agreement itself. The APR for Interest free credit is 0%.
To apply for one of our credit options you must meet the following criteria:
Over 18 years of age
A UK resident with at least 3 years continual address history
Be in full time employment, unless retired, or unemployed with a spouse in full time employment
Have a UK bank account capable of accepting Direct Debits
The goods must be delivered to your home address (submitted on your application)