Keiser M7i Total Body Wheelchair Stepper
Contact us for a quotation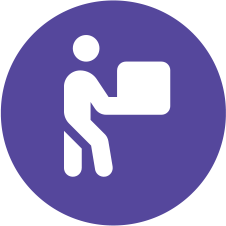 Free shipping on orders over £250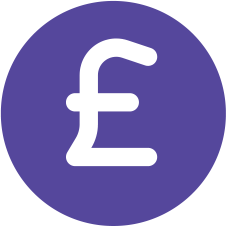 Price match guarantee

Download Product Sheet
Description
For nearly four decades, Keiser has influenced the training of athletes, fitness enthusiasts and rehabilitation experts worldwide with supreme fitness products that unite both components of human performance: the force you produce, and the speed at which you produce it. Since the inception of Keiser Corporation in 1977, Keiser has been at the cutting edge of the fitness industry, and remains there today with a full range of fitness products for the young and the young-at-heart.
From elite testing equipment to strength and stretching machines, Keiser offers it all. More than 80% of the top professional sports teams in the world now train on Keiser machines, including every baseball team in the majors, the soccer champions of nine countries, several American football champions and countless Olympians. They're joined by NASA, Navy Seals, medical experts and rehabilitation specialists, and major gyms like LA Fitness.
With more than 225,000 Keiser indoor bikes sold worldwide, trainers and fitness facility managers agree that Keiser's award-winning, leading-edge cardio M-Series, built on magnetic resistance technology, offers a revolutionary ride.
The development of the M7i began as a compact unit that would fit in hallways of retirement communities for residents in wheelchairs and scooters to roll up to and exercise. From there it grew into a full-blown rehab machine. Using Keiser's magnetic resistance technology, the M7i provides a smooth, quiet, stair climbing motion from a comfortable recumbent position. The foot plate supports the angular position of the foot through the full pedaling stroke. It articulates to minimize the change in ankle flexion as you pedal providing a more comfortable exercise. It also features an upper body resistance system for a low impact full body workout. The optional Foot and Leg Stabilizers and Wrist Straps make the M7i ideal for stroke and other brain and spinal cord injury survivors, as well as cardiac rehab patients.
Product features
Works with most mobility devices or a standard chair
A low-impact workout that delivers accurate, measurable results
Easily transportable and features the smallest footprint in its class
8-inch / 203mm pedal stroke matches the height of actual stairs, allowing users to mimic real-world requirements in daily activity
Low pedal height, making it easier for users to engage the unit
Back and side walls on the pedals help keep the user's foot on footpad
Pedal geometry that limits ankle flexion
An easy to read display, with large lettering and high contrast, shows the Gear you are in, Kcals burned, Total Steps Climbed, Steps/Minute, Elapsed Time, Watts, METS, and Heart Rate, if using a compatible chest strap
Keiser Integrated Technology to record and track progress
Specification
HEIGHT44" / 1118 mm
WIDTH 28" / 711 mm
DEPTH 38.5" / 978 mm
WEIGHT 142 lbs / 65 kg