Power Bar 20kg
IN STOCK & AVAILABLE FOR IMMEDIATE DELIVERY.
Description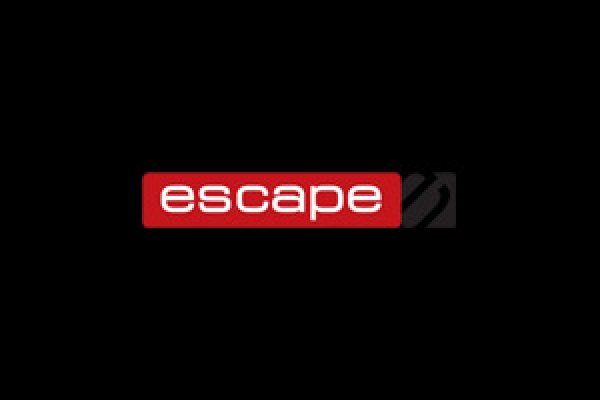 Constructed from high-performance carbon steel, the Escape Fitness Olympic Training Power Barbell is the number one all-round training bar for general free weight usage. Created with performance in mind, this Power Barbell is tough enough for most strength training applications including deadlifts, squats and presses.
Who Can Make Gains with the Escape Fitness Power Bar
Great for general training, this Power Barbell will bring real power to your work out. Best for:
Strength training: Raise the bar on your fitness goals with this Power Barbell, ideal for a range of training exercises to prepare you for Olympian standards.
Serious lifters: Olympic bars are the gold medal in barbells, sturdier, thicker and better balanced than a regular barbell. If you're wanting to take your weight training to the next level, an Olympic bar can get you there.
Gyms: A gym just isn't a gym unless it can offer an Olympic bar – larger, stronger and more effective than a standard at-home barbell, don't settle for any less either for yourself or for your clients.
The Discerning Athlete: You will know on sight whether you're dealing with an Olympic bar or a lesser model, while standard barbells are ideal in their size and capabilities for home-based work-outs, they pale in comparison to the premium build and abilities of an Olympic bar, if you're about being the best, then start buy buying the best and get hold of an Olympic bar.
Product features
Features of the Escape Fitness Olympic Power Bar
Ideal for strength training, squats and bench presses
Seamless carbon steel sleeve
Medium diamond knurl
Medium carbon steel shaft
Bronze alloy bushing
How Strong is the Escape Fitness Olympic Power Bar
Escape Fitness prides itself on testing all of their strength training products to maximum capacity to ensure full user satisfaction:
Tested to withstand up to 250kg capacity
PSI (Pounds per Square Inch) rating of 12
Specification
WARRANTY: 1 year
SHAFT DIAMETER: 28mm
WEIGHT: 20kg
TENSILE STRENGTH: 128k PSI.
BUSH/BEARING: 4 needle bearing (2 per sleeve)
MAXIMUM LOAD: 250kg/550lb