Pulseroll Mini Massage Gun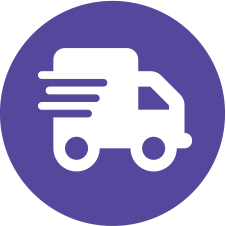 Same day shipping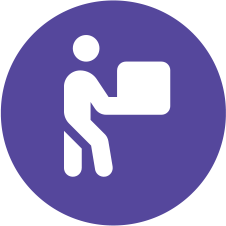 Free shipping on orders over £250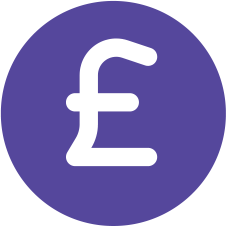 Price match guarantee
Description
Pulseroll provides the latest technology to improve training recovery, injury rehabilitation, muscle soreness and general wellbeing. With up to 5 intensity levels, its foam rollers balls and massage guns utilise the benefits of vibration to help with muscular pain relief, DOMS, increased circulation and improved mobility.
Pulseroll products complement physio and massage sessions, are lightweight, portable and offer unrivalled simplicity and usability. Their vibrations create heat that forces fresh blood into the affected areas of the body to increase circulation and promote a greater sense of wellbeing.
Product features
Introducing the Pulseroll mini massage gun; your new must-have item.
Yes, you've heard of the massage gun but we are pleased to announce the new member of the Pulseroll family: the mini massage gun.
The mini massage gun has been designed not only to level-up your recovery routine but also to be your pocket-friendly ally. It helps to keep aches and pains at bay wherever and whenever they occur.
The mini massage gun is small but mighty with 4 speed settings, an LED screen, and a built in rechargeable battery. Not only is it easy to use but the mini massage gun is super portable and extra lightweight. With its unique size, the mini massage gun is extremely convenient and will provide you with the most effective massage you have experienced, no matter where you are.
This mini massage gun is a compact but powerful massage gun that uses rapid strokes to stimulate blood flow to the muscles. It's perfect to use all over the body, but is great for targeting specific problem areas to relieve pain and improve posture.
Another product you may like is the Pulseroll Vibrating Massage Gun.
How to use
Start by choosing one of the 4 available attachment heads that feels most comfortable for you, then place the mini massage gun on the desired muscle area and let the gun work its magic.
You can then proceed to move the mini massage gun slowly around the muscle in a circular motion. Don't forget, you can change the speed setting to suit your needs. The mini massage gun has a high speed of 3000 RPM.
Massage gun head attachments
Our massage guns are supplied with 4 portable & easy to clean interchangeable heads. By having 4 different gun head attachments, each one supports a variety of ways you can support your health and performance.
Small round head – Works to provide a general full body muscle massage. Use this one for a more focused & deeper muscle massage.
Pneumatic head – This head is perfect for use on sensitive muscles. This head helps to manage those more painful areas.
Spinal head – This head can be used for a spinal muscle massage. This head attachment is for more specific use.
Bullet head – This head attachment is for trigger point therapy and can be used for advanced localised deep muscle massage.
Specification
About the product
Battery type: Lithium-ion
Battery life: Up to 6 hours
Weight: 0.45 kg
Product size:
Amplitude: 12 mm
Color: Black
Package includes
1 x massage gun
4 x attachement heads
1 x type-c recharger cable
1 x carrying case
1 x product manual
1 x warranty card