Torque Fitness Stealth Air Bike
Contact us for a quotation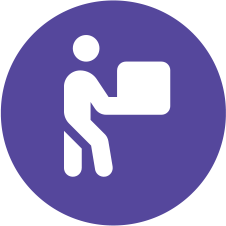 Free shipping on orders over £250

Download Product Sheet
Description
Torque Fitness was founded in 2005 by a team of specialists whose experience in designing and manufacturing award-winning innovative strength training systems for Life Fitness, Hammer Strength, Parabody, and Sports Art stretches back to 1979.
The team recognised an opportunity to create unique strength training products to meet customer needs better than many of the look-alike strength products on the market. By maintaining an efficient and agile business structure, Torque Fitness team members can focus on listening to customers and reacting quickly with creative, innovative ideas that differentiate their products with meaningful functions and features. The Torque Fitness tank's come with a verity of functional attachments.
The world doesn't need another air bike. It needs a better one. Torque's Stealth air bike is just that – the best. Constructed with heavy duty materials including an oversized tube frame, hardened alloy steel axels, a single stage Kevlar belt and more – the Stealth promises to deliver. Whether you're looking to lock in for the long haul or crush max sprint sets, the Stealth offers a quiet ride that cools you without drying your eyes, as the air diffuser does its job so you can focus on yours. Find your optimal ride position with the 3 axis, infinitely adjustable seat, as well as the multi grip handles.
Product features
DESIGNED WITH COMMERCIAL FACILITIES IN MIND
AIR DIFFUSER
The Stealth's air diffuser slows air directed at the user and provides cooling without drying eyes.
VERSATILE WORKOUTS
The Stealth is incredibly versatile and can be used for a wide range of workouts, from low-intensity steady-state cardio to high-intensity sprints.
LOW-IMPACT CARDIOVASCULAR FITNESS
Not only is using the Stealth Air Bike an effective way to burn calories and improve your cardiovascular fitness, but it also has the added benefit of being low-impact, making it ideal for those with joint pain or injuries.
Specification
DIMENSIONS (L X W X H) 54.5" x 24.8" x 52.8" (1384 mm x 630 mm x 1341 mm)
WEIGHT (HANDLES ONLY) 132 lb (60 kg)
WARRANTY: 10 year frame/3 year mechanical parts and electronics