NEW MAG THREE QUARTER GRIP NOW AVAILABLE TO ORDER!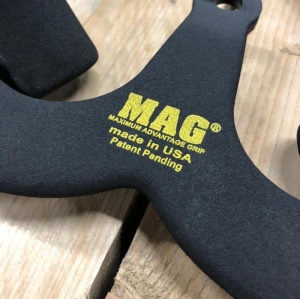 The product that many have waited for and the perfect addition to your MAG collection and cable attachment choices for the absolute best back day!
Each MAG® grip is designed for various back exercises, allowing you to maintain appropriate form. Traditional round handles are more ergonomically correct and comfortable. The new MAG three quarter grip measures approximately 30" broad from middle finger to middle finger.
8 x MAG® grips available to order individually or as a set, with three variations; neutral, pronate and supinate.