Merrithew SPX® MAX Reformer Bundle With Tall Box and Vertical Stand
Contact us for a quotation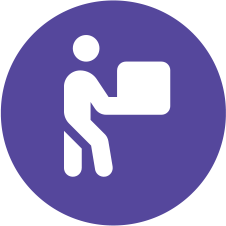 Free shipping on orders over £250
Description
Innovation, dedication and excellence
Merrithew is a fast-growing, inventive global fitness brand headquartered in Toronto, Canada. It is the industry leader in Mindful Movement™, offering sought-after quality Pilates equipment and world-class education to its clients across the globe. Merrithew has been innovating for three decades to deliver safe, effective and premium solutions for professional and home use. The company mission is to motivate people of all ages and abilities to lead healthier lives through high-quality programmes and cutting-edge equipment.
Recognising a growing market demand for pilates, and a scarcity of suppliers, founders Lyndsay and Moira Merrithew, set out to demystify and bring awareness to the method, making it available to a wider audience. With their team of dedicated experts, and most equipment manufactured and assembled at the company plant in Toronto, Merrithew has revolutionised fitness and wellness, rehabilitation, health care and hospitality.
Merrithew has trained more than 60,000 partners worldwide in mind-body movement. Its outstanding Pilates programme, STOTT PILATES®, is one of the most coveted training modalities in the industry. This contemporary approach to the original exercise method, pioneered by the late Joseph Pilates emphasises the importance of moving mindfully, with intention, focus and awareness to connect body and mind for optimal wellness.
Make the most of limited space without sacrificing performance! Fully-loaded with all the commercial features, the SPX® Max with Vertical Stand stores upright for space-saving convenience – perfect for smaller studios or facilities with multipurpose exercise rooms to maximize earning potential. This professional-use Pilates Reformer bundle is built with superior craftsmanship and can accommodate a range of program-expanding accessories.
Product features
Built to withstand continuous, high-intensity studio use with durable vinyl upholstery and dense EVA foam to provide maximum comfort and accurate proprioceptive feedback
Patented Retractable Rope System with recoiling rope reels for easy adjustments. Longer ropes add increased range of motion and fluidity to exercises – allowing for more programming options
Carriage glides over sleek C-channel aluminum rails, using a patented rolling mechanism for a smooth, friction-free ride
Enhanced Springs are built to withstand vigorous use with Jumpboards, Cardio-Tramp® Rebounders and other Reformer accessories and secure quickly and safely
3 gearbar positions, 6 carriage stopping positions, 3 headrest positions, 4 footbar positions
Robust and adjustable four-position footbar drops easily into cradles to regulate hip and knee flexion
1 in (25 mm) thick wooden standing platform and pommel-style shoulder rests support a wide range of body weights
Gearbar slots into three different positions to adjust tension easily
Shoulder rests stay securely in place and detach easily for storage. When stacking, shoulder rests slide conveniently into brackets affixed to the frame and reinforced pulleybars detach and store without disengaging ropes
Upgradeable – add a SPX® Max Plus™ Vertical Frame and Mat Converter for Cadillac functionality
Optional Mat Converter allows for Matwork exercises on a comfortable, raised surface
New Comfort Footbar is easier on sensitive feet and hands
Easy-roll wheels make it a breeze to move or reposition
A rolling base is available for added convenience when storing stacked Reformers
Minimal assembly required
Specification
Full Commerical - Yes
Home Use - Yes
Brand - Merrithew™
Width (mm) - 560
Length (mm) - 2460