Exigo Iso Lateral Shoulder Press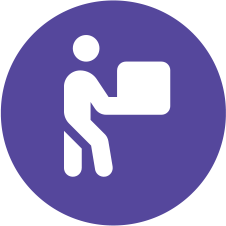 Free shipping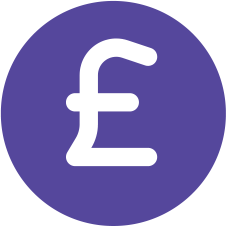 Price match guarantee
Description
Exigo specialises in single-station selectorised machines, unique free weight training equipment, lifting platforms, functional training rigs and an entire range of boxing equipment. Exigo's inventive space-efficient storage solutions combine practicality and style for vibrant functional fitness zones that need to be kept safe and tidy. CYC's special collaboration with Exigo enables us to offer the most comprehensive and creative customisation options. Versatile designs and interchangeable rails allow you to configure the ideal bespoke solution for your facility. Upholstery, platforms and rigs can be branded with your club logo for a truly unique gym identity.
The Exigo Plate Loaded ISO-Lateral Shoulder Press successfully targets the deltoids and triceps using a linear path of motion. Independent arm movements allow the user to train each limb simultaneously or separately, as well as loading different weights for each limb if necessary. 38mm rubber ribbed handles provide great comfort and feature caped anodised aluminium ends for additional protection. Optional chrome storage horns with high impact ends are also available to provide storage for weight plates. This machine is made with 100x50x3mm Flat Sided Oval and is fully commercial with a lifetime warranty on the main frame.
Product features
Train both limbs simultaneously or independently
Adjustable seat with numeric indicators
Chrome plated weight horns
Heavy duty plastic bearing cases
38mm ribbed rubber handles with aluminium ends
Instructional placard with targeted muscles
High impact feet
Hidden floor fixing points
Main frame lifetime warranty
Polyester powder coated finish
Specification
Length: 1444 mm / 57 ''
Width: 1821 mm / 74 ''
Height: 1564 mm / 62 ''
Weight: 126 kg / 278 lbs
Max Load: 200 kg / 441 lbs
Optional Storage Horns: 4 dual / 8 storage points
Main Frame: 100x50x3 mm FSO
LIFETIME WARRANTY
Frame Components
Structural Steel and Welds
TWO YEAR WARRANTY
Linear Bearings
Linear Shafts
Bronze Bushings
Sealed Rotating Bearings
Pulley Wheel
Top Plate
Weight Plates
Selector Shaft
Weight Stack Guide Rods and Pulley Wheel Housings
Lifting Rack Attachments
Functional Rig Attachments
All Rack Attachments in Olympic Series
ONE YEAR WARRANTY
Spring Loaded Pins
Selector Pin Cables and Cable Parts
Handles
End Caps
Rubber lifting Mats (within Integrated Lifting Platforms)
Rubber Surface Tiles
Oak Centres and Lifting Platform Underboards and all other components not mentioned elsewhere in this warranty.
180 DAY WARRANTY
Normal parts of wear including but not limited to Labels
Upholstered Pads, Excluding Wear, Wraps and Embroidery