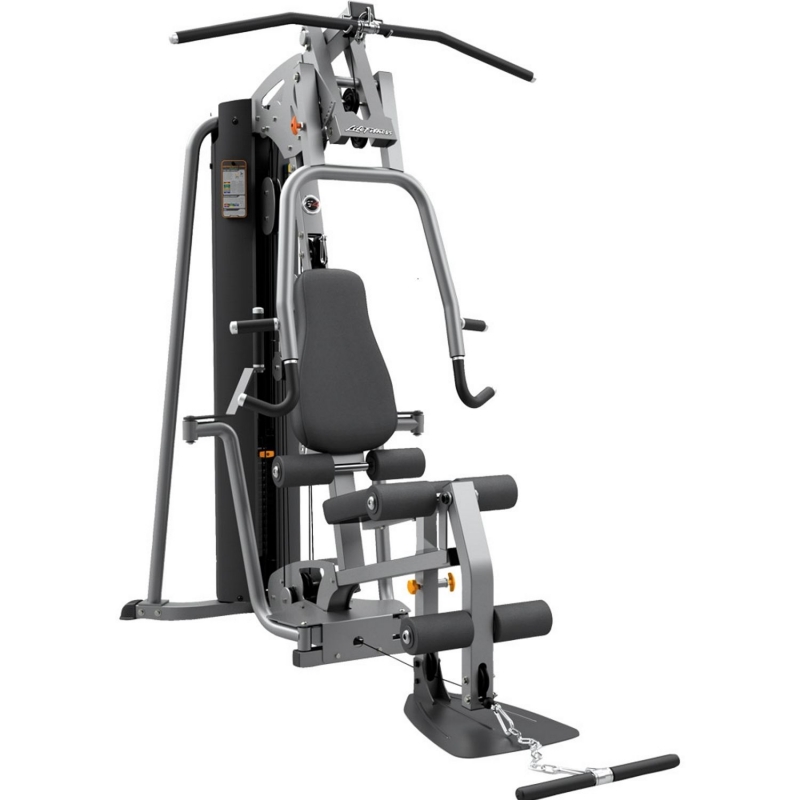 Life Fitness G4 Home Multigym
Stock Not Expected Until July '21
Description
For more than 45 years, Life Fitness has been dedicated to creating solutions that benefit both facilities and exercisers. The company mission to keep people active started with the Lifecycle exercise bike, and continues with the widest range of cardio, strength and group training products in the fitness industry. Based in Chicago, USA, with nine other offices worldwide, Life Fitness has become synoymous with ingenuity and durability.
Fitness has changed dramatically over the last few decades, and Life Fitness has evolved with it. Countless fads have come and gone, but Life Fitness has endured to encourage people to lead active lives. Its designs strike an unbeatable combination of functionality and innovation, and are regarded as a wise investment for many years to come.
The beautifully designed G4 Cable Motion Gym has all the tools to keep your body in tip top shape, and bring exercise variety to your home. Tone and strengthen the quadriceps, hamstrings, calves and glutes, or build more definition in the biceps, triceps, shoulders and latissimus dorsi muscles. You can also get a great abs workout to help strengthen your core abdominals. Whether you're new to exercise or a fitness fanatic, this multigym lets you remain in control of the challenge and intensity of your workout at all times.
The G4 is expertly designed with your comfort in mind. A padded seat and back rest offer excellent support, and make getting in shape a comfortable experience. Mimicking your body's natural motion, the superior ergonomics support your every move, allowing you to manoeuvre effectively to maximise your results. Designed with ease of use in mind, switching between exercises is made easy, so that you can get started without a hitch, whatever your goals and ability.
This solid, durable machine offers a vast variety of exercises to strengthen the core stabilising muscles used in sports and daily activities. The press station features 7 different pressing angles, while the adjustable back pad enables shoulder and flat presses, as well as 5 incline presses. It also includes extended arm, pec, fly/rear deltoid and mid pulley for expanded abdominal, arm, shoulder and chest exercises plus multiple seated row exercises.
Product features
Brings exercise variety to your home
Sleek, stylish and durable
160lbs / 73kg weight stack and weight stack shrouds
Cable Motion Technology for unrestricted exercises for all major muscle groups
Durable components for long product life
Ergonomic design mimics natural motion for smooth movements
Includes revolving lat bar, low row bar, abs/triceps strap and ankle strap
Adjustable back pad enables shoulder, flat and five incline presses
Space-efficient design fits neatly in a corner
Extended arm pec fly, rear deltoid and mid-pulley extensions for additional variety
Pec fly cams for consistent resistance
Leg press/calf raise and 50lbs (23kg) add-on kit optional
Padded seat
Specification
Dimensions (L x W x H): 204 x 135 x 214cm
Weight: 178kg (392lbs)
Warranty (Home):
Lifetime on frame, welds and parts, 3 years on upholstery and cables and 1 year labour