Merrithew V2 Max™ Plus Reformer Bundle
Contact us for a quotation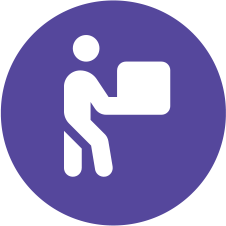 Free shipping on orders over £250
Description
Innovation, dedication and excellence
Merrithew is a fast-growing, inventive global fitness brand headquartered in Toronto, Canada. It is the industry leader in Mindful Movement™, offering sought-after quality Pilates equipment and world-class education to its clients across the globe. Merrithew has been innovating for three decades to deliver safe, effective and premium solutions for professional and home use. The company mission is to motivate people of all ages and abilities to lead healthier lives through high-quality programmes and cutting-edge equipment.
Recognising a growing market demand for Pilates, and a scarcity of suppliers, founders Lyndsay and Moira Merrithew, set out to demystify and bring awareness to the method, making it available to a wider audience. With their team of dedicated experts, and most equipment manufactured and assembled at the company plant in Toronto, Merrithew has revolutionised fitness and wellness, rehabilitation, health care and hospitality.
Merrithew has trained more than 60,000 partners worldwide in mind-body movement. Its outstanding Pilates programme, STOTT PILATES®, is one of the most coveted training modalities in the industry. This contemporary approach to the original exercise method, pioneered by the late Joseph Pilates emphasises the importance of moving mindfully, with intention, focus and awareness to connect body and mind for optimal wellness.
The "Cadillac" of our Reformer line, the V2 Max Plus™ reformer facilitates limitless exercise possibilities. This one-of-a-kind unit multi-tasks as a raised Mat platform, a standard reformer, a virtual Cadillac and a breakthrough multi-planar, biomechanics training tool.

Equipped with innovative retractable rope system and traveling pulleys on the vertical frame, the V2 Max Plus offers variable angles of resistance, providing an increased range of motion, making it the premier tool for Pilates-based sport-specific, rehab and cross-training movement.
Product features
2 Push-Thru Springs
2 Roll-Down Springs with Maple Roll-Down Bar
2 Arm Springs with Foam Grip Handles
2 Leg Springs with Padded Long Spine Straps
2 Extension Straps
2 Travelling Spring Hooks
2 Travelling Pulleys and a Safety Chain
Specification
Length of Reformer: 247cm
Width of reformer: 76.2cm
Reformer Carriage Height from Floor: 40.6cm
Weight: 65.8kg
Width: 77.5cm
Height 186.7cm
Minimum Height Ceiling: 213.4cm
Weight: 17.9kg