Super League Team St.Helens Selects CYC Fitness for thrilling gym renovation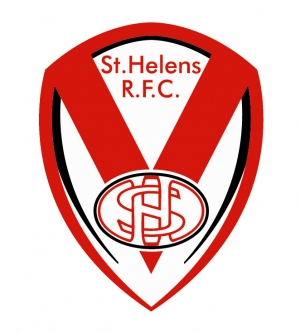 CYC is delighted to be named official gym equipment supplier to Super League rugby team St. Helens, incorporating the most innovative and motivational equipment to its facility.
Matt Daniels, Strength and Conditioning Coach at St.Helens commented,
"CYC's professionalism and approach to fitness innovation made it easy for us to select our equipment supplier. It is a joy to collaborate with such a forward-thinking company, and to be offered such a comprehensive service. Their design and product expertise is second to none. From the initial site visit to completion of the refurbishment, CYC Fitness has shone in all areas of our project."
The latest addition to St.Helens, the very first team to join the Rugby Football League, is a custom 2 lane sprint track in striking scarlet and white to match the club's colours. Sprint tracks create vibrant, dedicated fitness zones that revolutionise functional training opportunities and develop the liveliest fitness communities. Coaches can inspire and athletes excel with the most inventive of coaching methods. For versatility and power in sprinting, prowler sled work, push and pull exercises, tyre flipping and bear crawls, speed tracks are unrivalled in their capacity to promote supreme functional workouts.
An impressive range of Olympic bars and conditioning equipment, brand new cardio pieces from Wattbike and Concept 2 and new free weights have given St Helens' gym a fabulous facelift and broadened scope for training. The re-upholstery of some existing equipment has not only brought renewed comfort and aesthetics to the club's most trusted strength machines, but it is also a cost-effective and environmentally positive means of upcycling.
Managing Director of CYC Fitness, Craig Young said,
"We feel immensely proud to be working alongside such a prestigious club as St.Helens. CYC Fitness has been working closely with Matt and the players to deliver the finest strength and conditioning equipment. We look forward to tracking their progress in training and in matches, and wish everyone at St.Helens the very best of luck for the opening game against Wigan Warriors on the 31st of January."
Sharon Young
Marketing Manager