The Abs Company - at the core of fitness innovation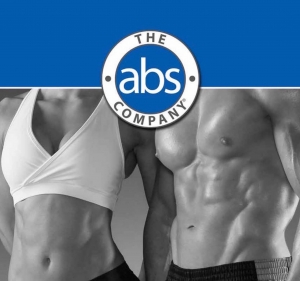 CYC Fitness is proud to be the UK and Ireland's exclusive distributor for New Jersey based brand The Abs Company. Founded in 2006 by professionals with decades of experience in managing health clubs and developing fitness products, The Abs Company is one of the most exciting names in fitness. President Sean Gagnon and his team are committed to producing exciting, unique equipment for all fitness enthusiasts, from novice to elite athlete. The company focus on high quality, innovative abdominal and functional training equipment places them as world leaders in core and functional training solutions.
Products such as the TireFlip 180, Ab Coaster, Ab Solo and Abs Bench have taken the fitness industry by storm for their exhilarating workout potential. Used in over 10,000 commercial fitness centres and in millions of homes in over 40 countries, they are among the best-loved gym pieces throughout the world. The Abs Company not only engineers some of the most ingenious gym equipment on the market, it also assists studios and health clubs in the design of their space dedicated to core training, one of the strongest motives for joining a fitness facility.
The Abs Company's drive to change lives from the core, applies to the both its employees and clientele. At CYC we have great admiration for the company ethos, which promotes real positivity, dedication and a sense of belonging among its team members. A belief in their clients' success is as important as their own:
"Adding equipment that people want to use is all important," says Sean Gagnon, "It's not about having space, but about having space for the right things. Ab machines are a key part of that attraction. Our core-based functional products complete the story." Sean goes on to highlight, "Industry research has shown that innovative ab and functional core training equipment is a powerful marketing tool for studios and health clubs, helping facilities attract and retain clients. The Abs Company product line gives people the opportunity to work on their number one trouble area, and give them a chance to succeed, at any level of fitness. Our products are intuitive, fun to use, and provide a "wow" factor that motivates members to keep coming back for more."
Sharon Young
Marketing Manager