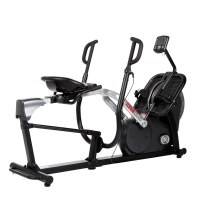 CYC IS THRILLED TO ANNOUNCE THE ARRIVAL OF THE NEW CR2.1 CROSS ROWER! IT'S IN STOCK NOW, RRP £1499.00, INCLUDING VAT AND DELIVERY. The Inspire CR2 is THE most revolutionary rower on the market today. It is the only rower in the world to have push and pull resistance, and it just keeps getting better with the launch of the new...
Read more >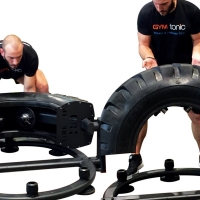 The TireFlip 180 – The TireFlip 180 from The Abs Company is a commercial-rated functional training tool featuring a half tractor tire mounted on a 180-degree rotating pivot for the purpose of performing tire flip exercises by oneself or with a partner in a stationary location. Tire training combines total-body strength, raw power, cardio and...
Read more >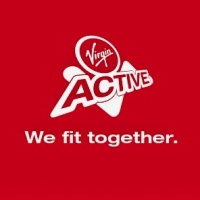 Our installation at Virgin Active, Clapham, marks the beginning of a beautiful partnership with a company that is synonymous with quality and supreme customer service.CYC is delighted to have installed the Training Wall®, which is already proving to be hugely popular among the clients and staff at the Clapham gym. Their 2-panel functional...
Read more >
How can you refresh your facility without spending the earth? Investing in one key showstopper can get your clients raving about the latest addition, and bringing their friends along to try it too. Fitness Innovator, Jay Blahnik, has worked in the fitness industry for over 25 years and believes that of out all the products there are available...
Read more >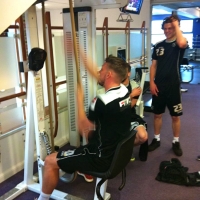 Whatever your sport, fitness aim, ability or injury, The Grappler will make a BETTER you. The Grappler is great for:• Weight loss• Muscle toning • Fitness • Strength • Stamina• Rehab Don't be put off by the rope. Made from natural, biodegradable, handmade manila, this is no mean machine. The Grappler design...
Read more >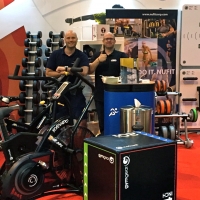 We had an absolutely fascinating two days meeting visitors and fellow exhibitors, from a whole range of areas of the leisure industry. They were keen to check out the Training Wall, NuFit Nubells, Gym Gear Tornado Airbike, Gym Gear treadmills with Virtual Go technology and GymWipes.Stand F30 had much to offer personal trainers and gym owners looking...
Read more >