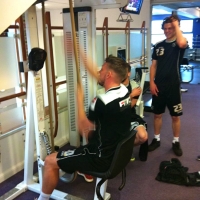 Whatever your sport, fitness aim, ability or injury, The Grappler will make a BETTER you. The Grappler is great for:• Weight loss• Muscle toning • Fitness • Strength • Stamina• Rehab Don't be put off by the rope. Made from natural, biodegradable, handmade manila, this is no mean machine. The Grappler design...
Read more >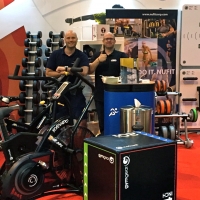 We had an absolutely fascinating two days meeting visitors and fellow exhibitors, from a whole range of areas of the leisure industry. They were keen to check out the Training Wall, NuFit Nubells, Gym Gear Tornado Airbike, Gym Gear treadmills with Virtual Go technology and GymWipes.Stand F30 had much to offer personal trainers and gym owners looking...
Read more >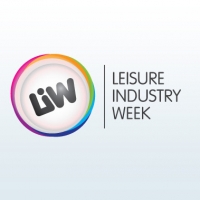 Craig Young Consulting is delighted to announce that we'll be exhibiting at Leisure Industry Week on the 20th & 21st of September at the NEC in Birmingham. Location - Hall 4, Stand F30.We'll be exhibiting the following products - Training Wall, Gym Gear, Gym Wipes, NuFit & TireFlip 180. Leisure Industry Week is the heartbeat of the UK...
Read more >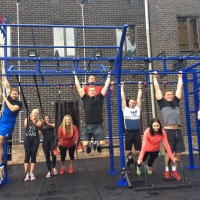 Craig Young Consulting is delighted to have embarked on a thrilling new venture with the multi-award-winning independent Club Kingswood in Essex. Craig Young Consulting provides dynamic fitness solutions to health clubs and gym operators throughout the UK & Ireland, and is the exclusive distributor for Training Wall, Grappler and Gym Wipes.In collaboration...
Read more >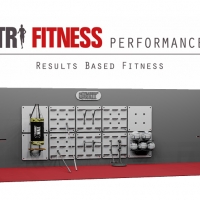 Training Wall UK is delighted to announce that we have teamed up with Gym Gear to kit out the new functional training facility at Tri Fitness Performance in Guernsey.Tri Fitness Performance is set to install an exclusive, custom designed 10- panel training wall system during the planned equipment upgrade and refurbishment in July 2016.This state-of...
Read more >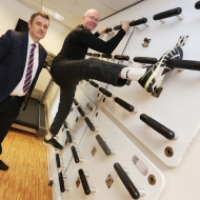 A Tees-based personal trainer has invested thousands of pounds in a move to new premises and installed the first vertical Training Wall® in the North East to meet growing demand.Neil Kirtley, who brings valuable expertise as a research scientist to his SciFit Personal Training and Sports Massage business, has moved into the Innovation Centre managed...
Read more >