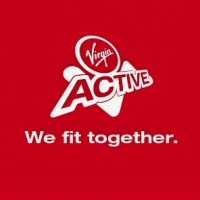 Virgin Active, Clapham. This is one of Virgin Active's impressive Collection clubs that offers a personalised and luxurious experience with the most innovative equipment, classes and special little extras. The new personal training studio, which will offer one-to-one coaching, is set to open to the public in February 2017. The Brief:&nbsp...
Read more >
Fit4less is the smart, affordable gym chain, where members only pay for the services they use. Voted Best Budget Chain in 2014, the quality of their equipment and training is never compromised. Josh Waters is the owner of Fit4less, Erith. The Brief: Our initial meeting with Josh took place back in March 2016 at a Training Wall demonstration...
Read more >
Revolution Personal Training Studios Ltd London, Islington - industry leaders of fitness, lifestyle and nutritional guidance.Revolution Personal Training Studios was launched in 2005 by brothers Rob and John Grim and their close friend Giuseppe Di Credico. They set up their first gym here in the prestigious Business Design Centre in Angel, Islington...
Read more >
Vida Health & Fitness, Oxford Airport, was established in 2012. Vida is a thriving health and fitness club with a main gym that has a vast range of strength and conditioning and cardio equipment, including a Rogue functional training rig. The club also has an exercise studio, mixed martial arts area, cardio suite and fabulous personal training...
Read more >
Atlas Fitness Gym, Milton Keynes, is owned by Kendrick Alexandros Hutchinson and is located in a building that has over a 30 year history of serving the public's fitness needs. The Brief: We were approached by Ken to kit out a 64 square metre vacant room so that the new powerlifting facility, "The Iron Dungeon," could be born. This room...
Read more >
MGB Fitness Studio, Southampton, is a brand new training and treatment facility that allows exercise, nutrition and physical therapy professionals to deliver the highest quality training, treatment and educational sessions to their clients. The Brief: To design and manufacture a bespoke functional frame by creating a long row of monkey bars...
Read more >