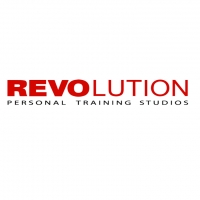 Revolution Personal Training Studios Ltd, Bury Street, London - industry leaders of fitness, lifestyle and nutritional guidance.Revolution Personal Training Studios was launched in 2005 by brothers Rob and John Grim and their close friend Giuseppe Di Credico. They set up their gym in the prestigious Business Design Centre in Angel, Islington....
Read more >
Tri Fitness Performance, Guernsey is fast becoming the premier fitness provider to the people living on and visiting the island. This superb establishment was born out of the special friendship between Russ Smith and Paul De Garis, who can be seen every day coaching you at TRI Fitness. Russ, formerly a Navigator in the Royal...
Read more >
Pink Ladies Health & Fitness is a ladies only gym in Northampton.We have worked with owner, Catherine Barker, and her son Aidan from day one. Prior to opening in 2013, we carried out a site visit and selected cardiovascular strength equipment that was ideal for their space. Pink Ladies Health & Fitness was awarded ladies only gym of the year...
Read more >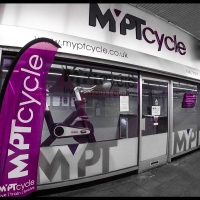 MyPT Cycle, Croydon is an amphitheatre-style indoor cycle studio. Pete Joel and the team of Personal Trainers are all set to guide members on their cycling journey towards optimal health. The Brief: To supply and install 16 state-of-the-art Gym Gear M Sport Plus spin bikes, each with its own individual monitor incorporating Watts control....
Read more >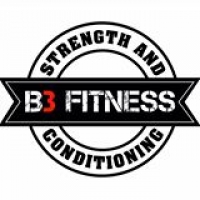 B3 Fitness & Fit Tech Ltd is located in Brackley. The Brief: In a drive to upgrade and improve the existing facility for the members of B3 Fitness, the main objective was to supply new flooring, upgrade the strength & conditioning equipment and meet the demands for a new functional training area and outdoor boot camp area. The...
Read more >
SciFit Personal Training is based in Redcar. The Brief: With space at a premium, the challenge was to plan, design and supply a functional training solution. Neil Kirtley, who started his business eight years ago, opted for Training Wall® as an integral part of his new Release system, which aims to provide long term relief for people...
Read more >