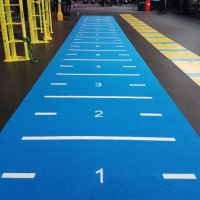 Our new sprint lane/prowler tracks are the perfect flooring solution to develop explosive power, speed and core conditioning. All sizes come complete with line markings & numbers to add extra functionality to your workouts. * UK manufactured, lead time 3-4 weeks * Needle punch design * Low maintenance * Line markings & numbers provide...
Read more >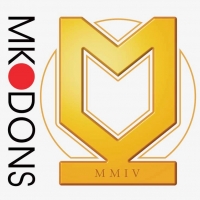 CYC is thrilled to announce the introduction of the HiTrainer ATP+ to MK Dons F.C.Ahead of the League 1 team's game against Walsall, our installation guys were busy setting up the performance treadmill at Stadium MK. By incorporating the ATP+ into their strength and conditioning programme, these amazing players hope to power their...
Read more >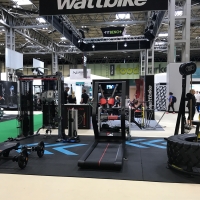 CYC champions the most exciting and inspirational equipment in the fitness industry, so it was a joy to take to Stand C100 last week to showcase our most innovative pieces. Making its debut as the latest performance treadmill, was the HiTrainer. We are truly grateful to Stefan Lemieux for coming all the way from Canada to provide expert...
Read more >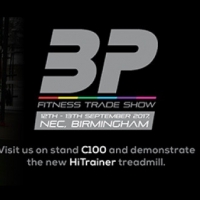 Craig Young Consulting is delighted to announce the expansion of its product portfolio, through a new partnership with HiTrainer. We will showcase the new HiTrainer treadmill range at BP Fitness Trade Show on the 12th & 13th September.Patented HiTrainer ATP technology empowers everyone, from fitness enthusiasts to elite athletes, to realise...
Read more >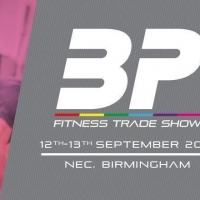 Craig Young Consulting is delighted to announce that we'll be exhibiting at the new Body Power Fitness Trade Show (Previously Leisure Industry Week) Organisers of Body Power Expo, the largest indoor consumer fitness event in the world, recently announced the rebrand and a shift in focus that will engage with the fitness sector like no other show on...
Read more >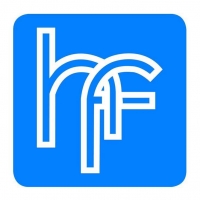 Craig Young Consulting Ltd is delighted to announce that we'll be launching a brand new website dedicated to Hotel Fitness. Hotel Fitness, a division of Craig Young Consulting and will supply commercial fitness equipment, flooring and accessories to the hospitality industry. Working directly with leading global manufacturers, Hotel Fitness provides...
Read more >